Ancient Ivory Harpoon Pendant + Beaded Andalusite, Vintage Brass, Antique Brass Bead Necklace + Designer Jewelry + Talisman Necklace + Tribal Artifact + Fossil Walrus Ivory + Artisan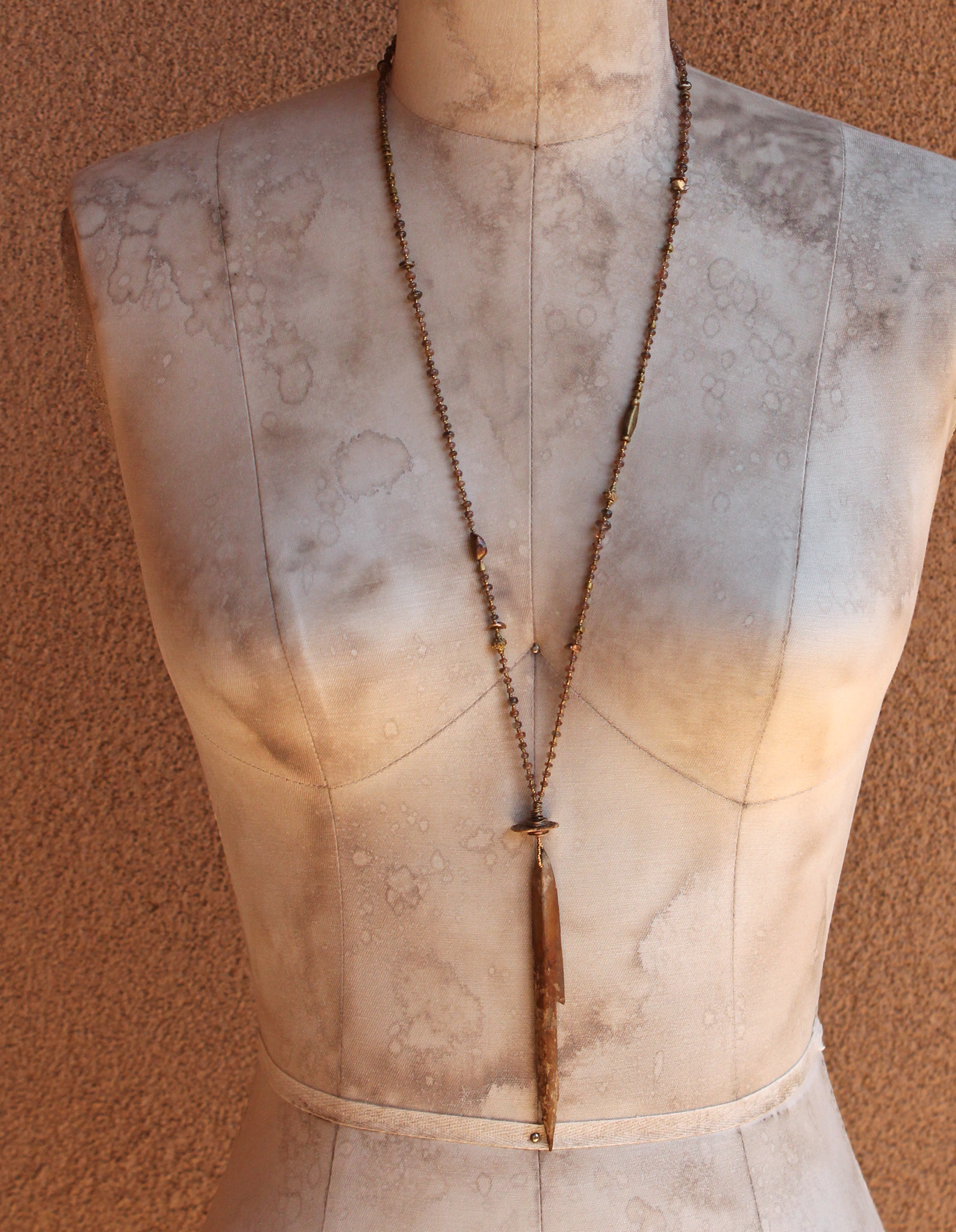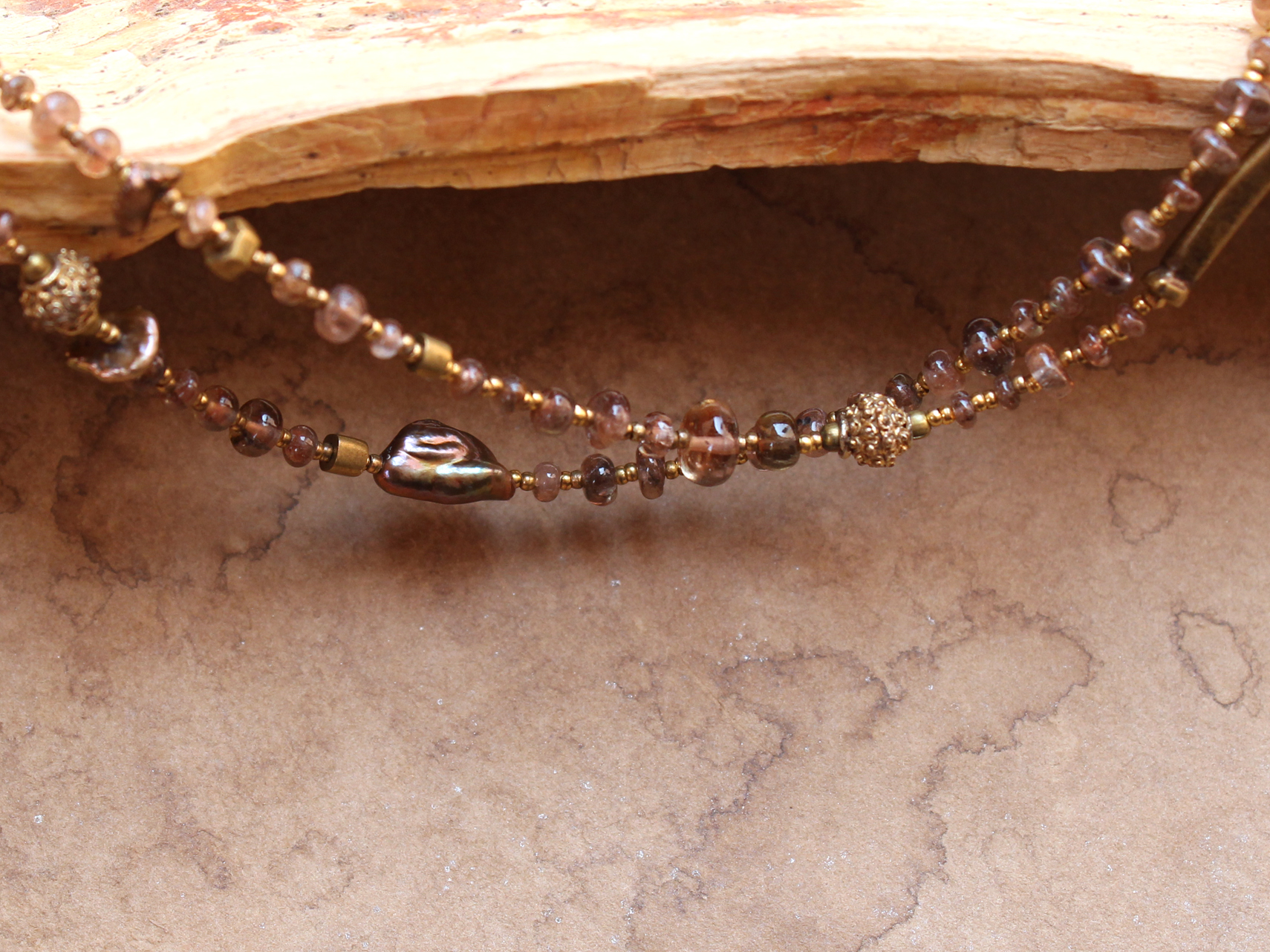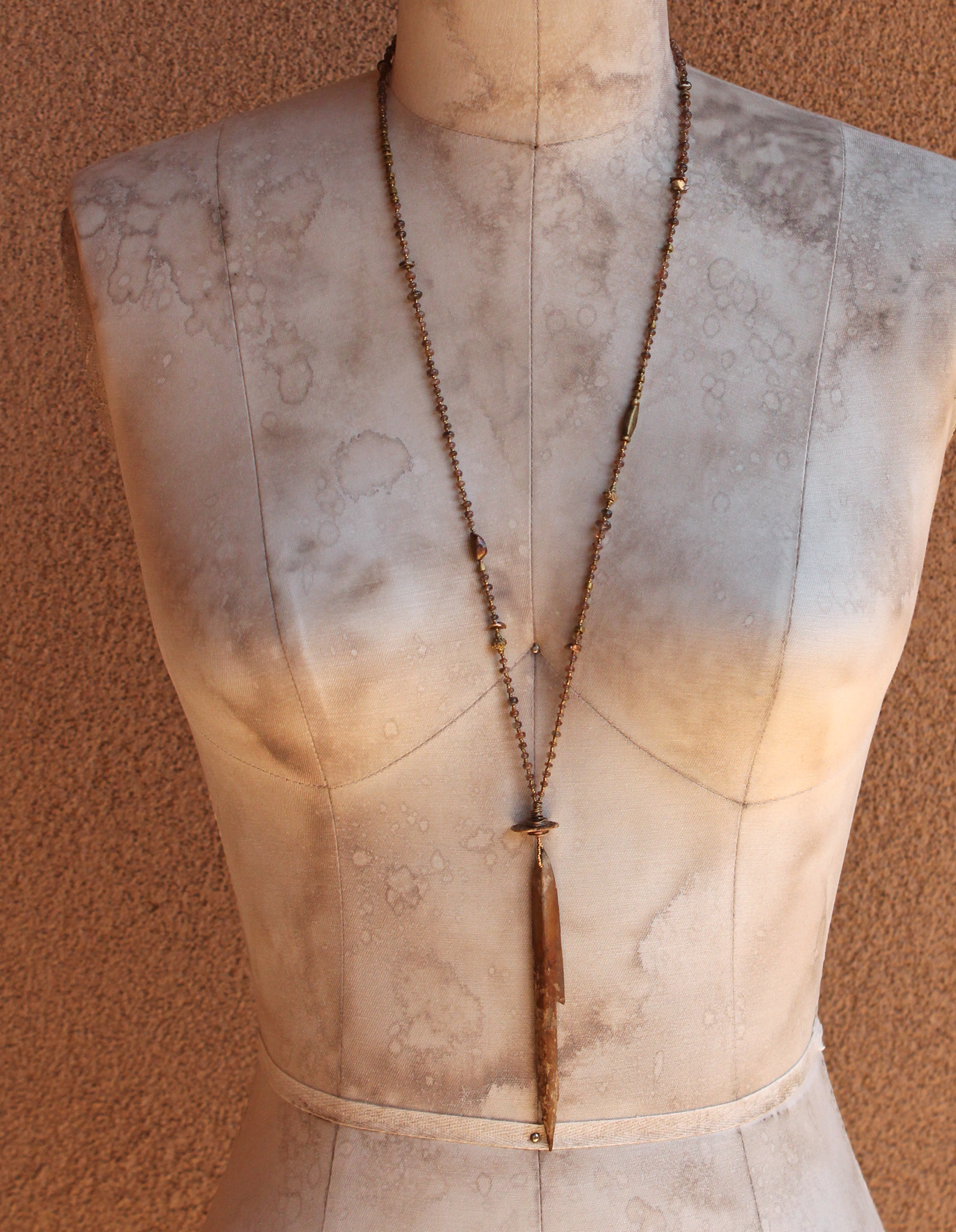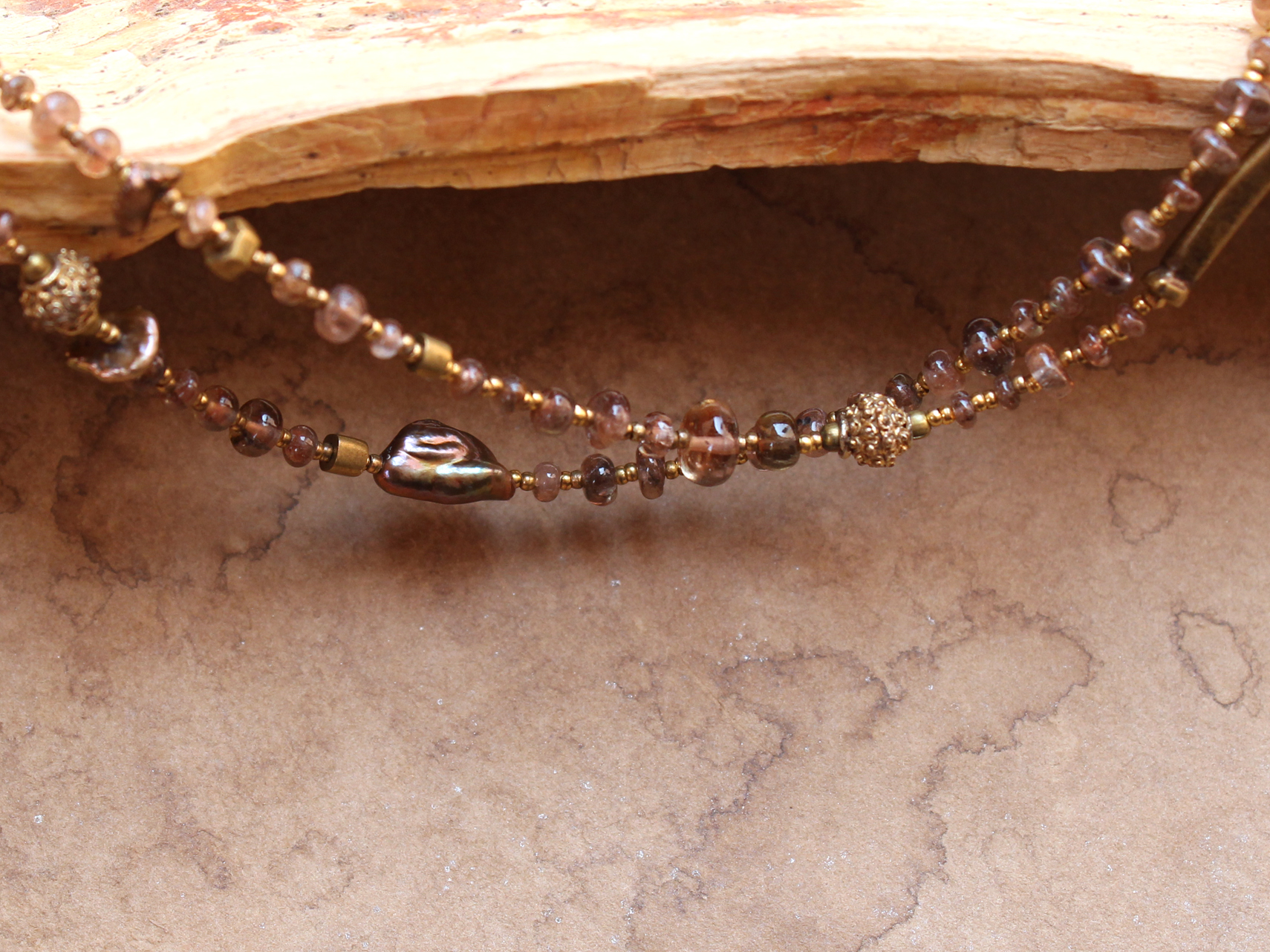 sold out
Ancient Ivory Harpoon Pendant + Beaded Andalusite, Vintage Brass, Antique Brass Bead Necklace + Designer Jewelry + Talisman Necklace + Tribal Artifact + Fossil Walrus Ivory + Artisan
A beautifully preserved ancient harpoon on a graceful strand of gems and antique beads
:: Relic ::
+++ Contains Fossil Mammoth and Walrus Ivory: For US Domestic Sale Only +++
This "fossil" walrus ivory harpoon was excavated from an ancient village site by the Native Yupik on their tribally-owned St. Lawrence Island, Alaska. "Fossil ivory" is not truly fossilized; it is a trade name given to these antique-to-ancient ivory artifacts as a way of distinguishing them from ivory taken illegally in modern times from endangered animals. This piece is not polished as is much of my ancient ivory, but retains its original surface with only very slight degradation. The deep brown hue developed as the artifact was buried for an untold number of years. These pieces are very hard to date as ivory was precious, and broken items would be reworked into something else that could be used. I would say that this one is at least hundreds of years old and possibly over a thousand years in age. It is rare to find such a perfectly intact piece and the overall shape and carving are elegant to say the least.
My stash of andalusite rondelles was just waiting for something like this. Andalusite is one of my favorite gems, a very unusual pleochroic stone which is a soft rose when viewed from one angle and olive green when viewed from another; blended, the two hues read as a warm neutral brown when seen from a distance. These beads just shimmer and sparkle in the sunlight in the most marvelous way. Between the rondelles are minute French antique brass beads, the same as steel cut beads only unfaceted. These beads are rare and expensive if found. Also accenting the strand are irregularly-shaped vintage brass beads from Orissa, India, keshi and baroque pearls, Yoruba granulated brass from Africa, and assorted other brass and bronze beads. The palette is warm and autumnal. Just above the harpoon is a bronze bead I made myself from bronze clay, molded from a granite boulder found in a remote Mojave Desert valley.
A rare and delightful talisman; a true treasure!
SIZE: The necklace measures 21" from the back of your neck to the end of the harpoon when worn; the harpoon itself measures 4 1/2" x 7/16" x 5/16".
CARE: The bead strand can be rinsed in cool water to clean, but I would avoid immersing the harpoon to protect its surface.
PRESENTATION: This necklace will come to you beautifully giftwrapped. See the shop policies below for details.
++ Shipping is included in the price ++
HAVE A QUESTION? Click on the shop policies link below for more information. Feel free to contact me if you don't see the answer there.