Seed Pearl and Silver Hoop Earrings + Cluster + Boho + Tribal + Primtive + Rustic + Champagne + Bronze + Ancient Style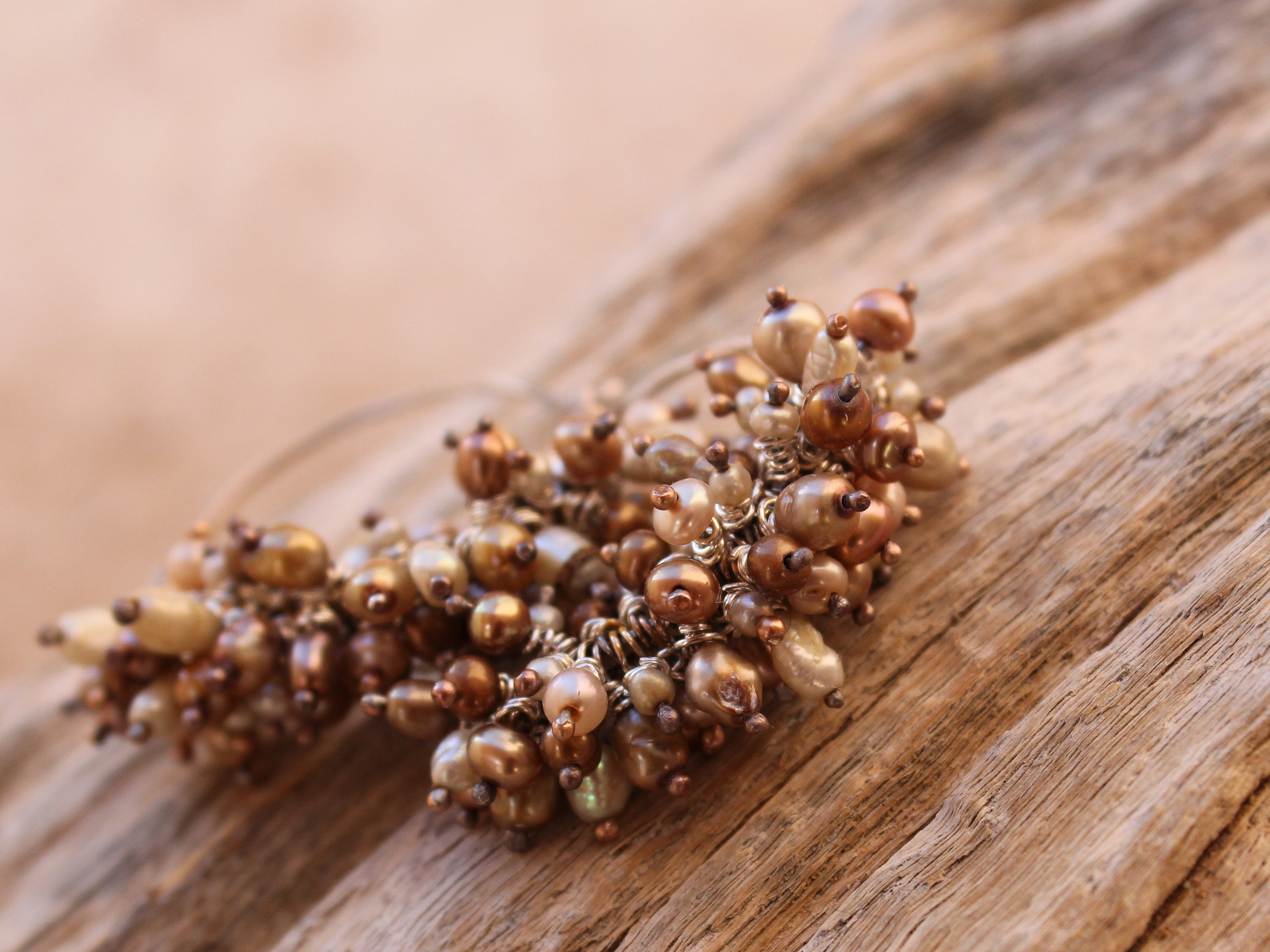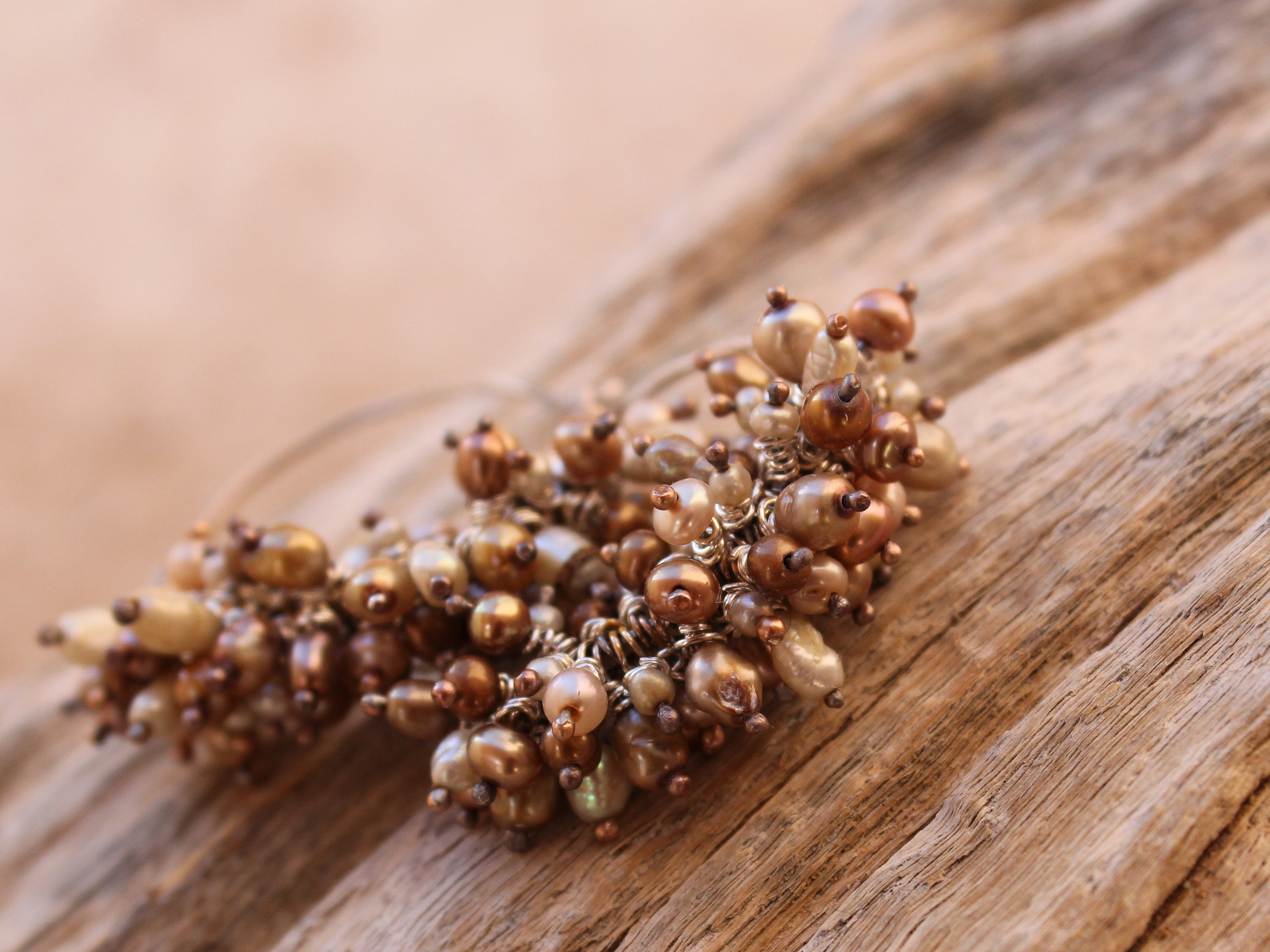 sold out
Seed Pearl and Silver Hoop Earrings + Cluster + Boho + Tribal + Primtive + Rustic + Champagne + Bronze + Ancient Style
Tiny seed pearls cluster together on these unusual hoop earrings!
:: Lost Kingdom ::
These were a labor of love! Each of these sterling hoop earrings bears 60 tiny pearls, each one on a handmade wrapped head pin attachment. Yes, they took a long time, but they look phenomenal. I'll be honest: I don't see myself banging these out on a regular basis, but I may continue to explore the clustered pearl theme. The inspiration came from antique earrings and nose rings from India, and they do look like something out of a lost kingdom of ancient days.
The pearls range in size from barley to a grain of coarse sand. Each is on a 26 gauge sterling headpin, and all are threaded onto 20 gauge hammered sterling ear wires, with wire wraps holding the clustered pearls in place. The colors range from subtle off-white through champagne to light bronze, and they vary in shape.
They're not that heavy for their dense appearance and are quite comfortable to wear. You can wear the Rajasthani-style catch in the front or back according to your preference.
SIZE: 1 1/2" x 1/2".
CARE: Rinse in cool water without soap to clean. Your natural skin oils will give the pearls more luster, but please don't expose them to harsh hair products. The silver will darken in tone over time but you can use a silver polishing cloth to brighten the ear wires.
PRESENTATION: These pearls will come to you beautifully giftwrapped in an earth-friendly and recycled gift box. Please see the Shop Policies below for details.
++ Shipping is included in the price ++ Shipping to Canada and Australia is available for an extra charge ++
HAVE A QUESTION? Click on the shop policies link below for more information. Feel free to contact me if you don't see the answer there.