Antique Maya Spindle Whorl Necklace + Ancient Quartz and Agate Beads + Pre Columbian Shell + Fossil Ivory + Antique Steel Cut Beads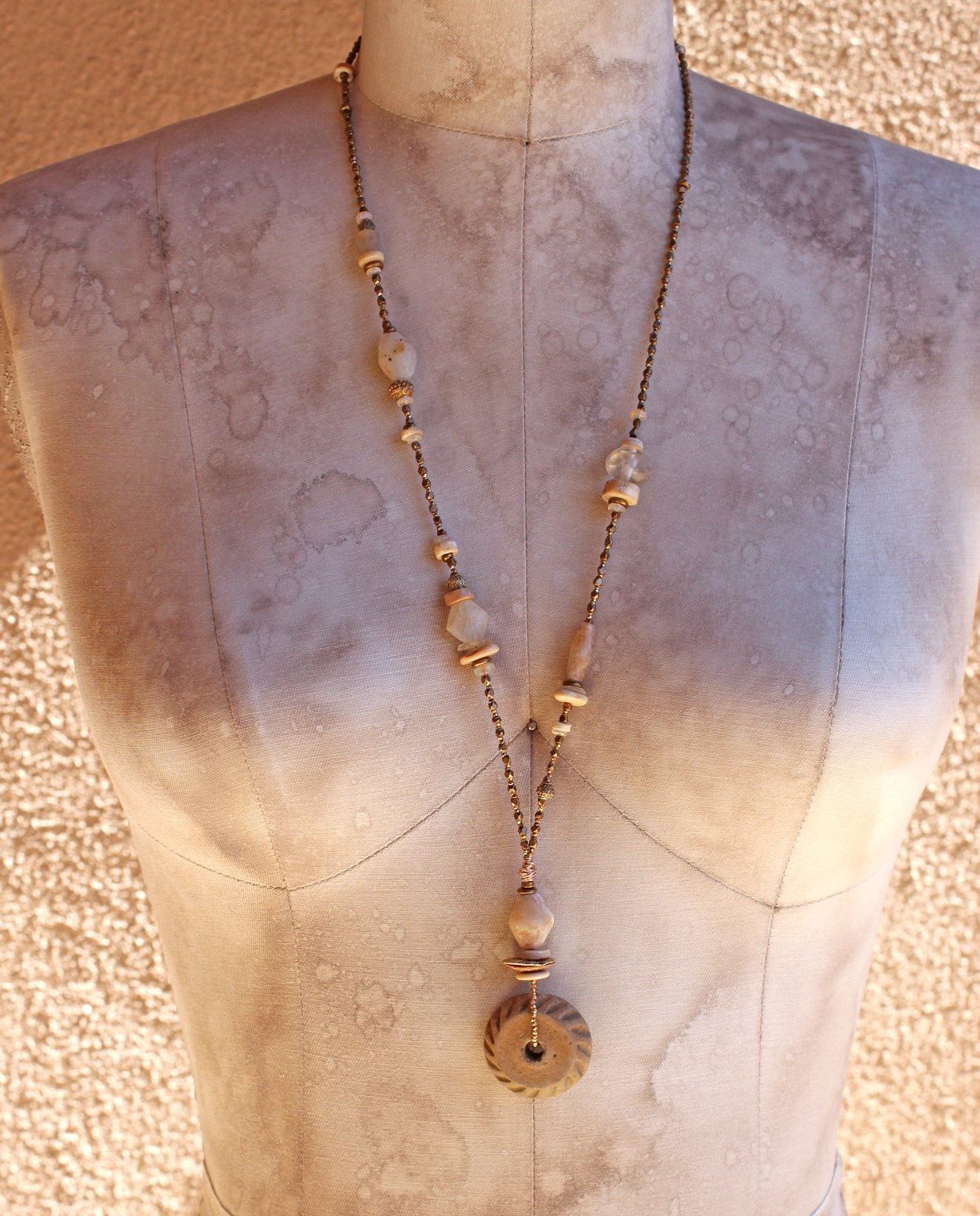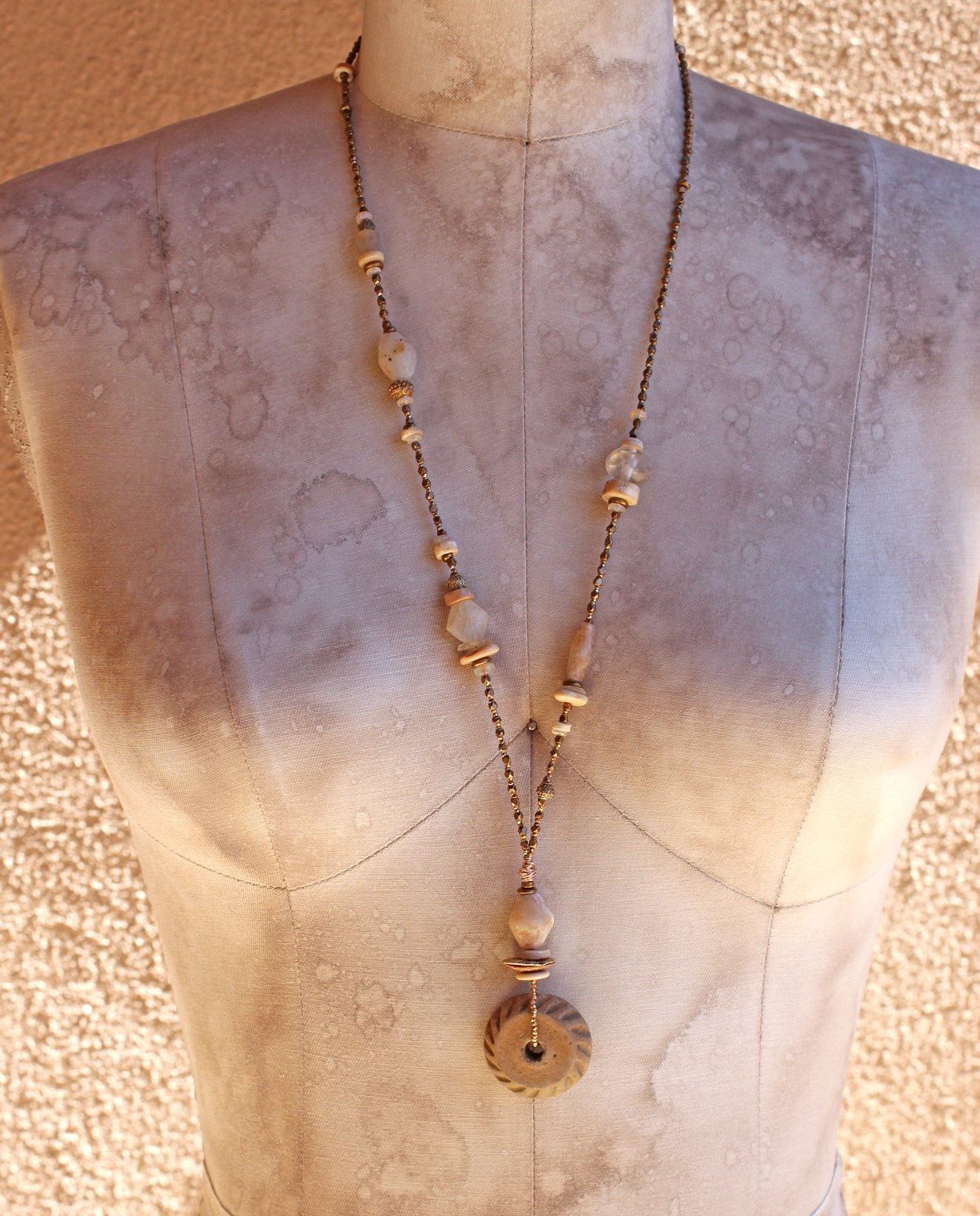 sold out
Antique Maya Spindle Whorl Necklace + Ancient Quartz and Agate Beads + Pre Columbian Shell + Fossil Ivory + Antique Steel Cut Beads
A beautiful, feminine necklace featuring one of the most ancient tools used by women throughout time, brought together with ancient beads from around the world.
:: Spinning Past Into Future ::
:: This necklace contains fossil walrus ivory and is for sale within the United States only ::
Here is a very well-preserved clay spindle whorl from the Quiche Maya of Guatemala, estimated to be between 200-700 years old. Many years ago a woman dug this clay from the earth and shaped it into a spindle whorl, which was then fired in an open pit. Whether it was used to spin thread, or was worn as an ornament, or was an offering, I cannot say, but it does hold a sense of deep and grounded continuity. Spindle whorls have been used for thousands of years all over the world and figure in the mythology of many cultures.
This one is accompanied by an ancient and contemporary community of beads from Africa, Asia, Europe and North, Central and South America. The large beads of agate and quartz are ancient and come from Central and South Asia. At least some were made in India, which traded stone beads into Asia and Africa. Discs of Pre-Colombian shell are from Colombia, and the polished fossil ivory beads are from St. Lawrence Island, Alaska. The small milky and translucent rondelles are Mexican fire opal. Also here are granulated brass African Yoruba beads, antique and/or ancient African quartz discs, and African brass. The main part of the strand is made with African brass alternating with tiny antique French steel cut beads in a warm rose-gold hue.
Just above the spindle whorl is a stack of beads including a handmade stoneware disc and one of my own, a bronze disc molded from Mojave desert granite at Joshua Tree National Park, CA. A bronze wire wrap conceals the crimp beads. I used Beadalon 49 strand beading wire to string the necklace, very strong and durable, yet flexible for a beautiful drape.
SIZE: The necklace measures 18", or 46cm, from the back of your neck to the bottom of the spindle whorl when worn.
CARE: Take care with this spindle whorl and the ancient beads...they have traveled a long way through time. Don't handle the piece roughly. To clean, wipe gently with a soft, damp cloth.
PRESENTATION: This necklace will come to you beautifully giftwrapped. See my shop policies below for details.
++ Shipping is included in the price. ++
HAVE A QUESTION? Click on the shop policies link below for more information. Feel free to contact me if you don't see the answer there