Distressed Reversible Silver and Brass Disc Earrings + Ammonite Fossil Impression + Wabi Sabi + Primitive Metalwork + Desert Style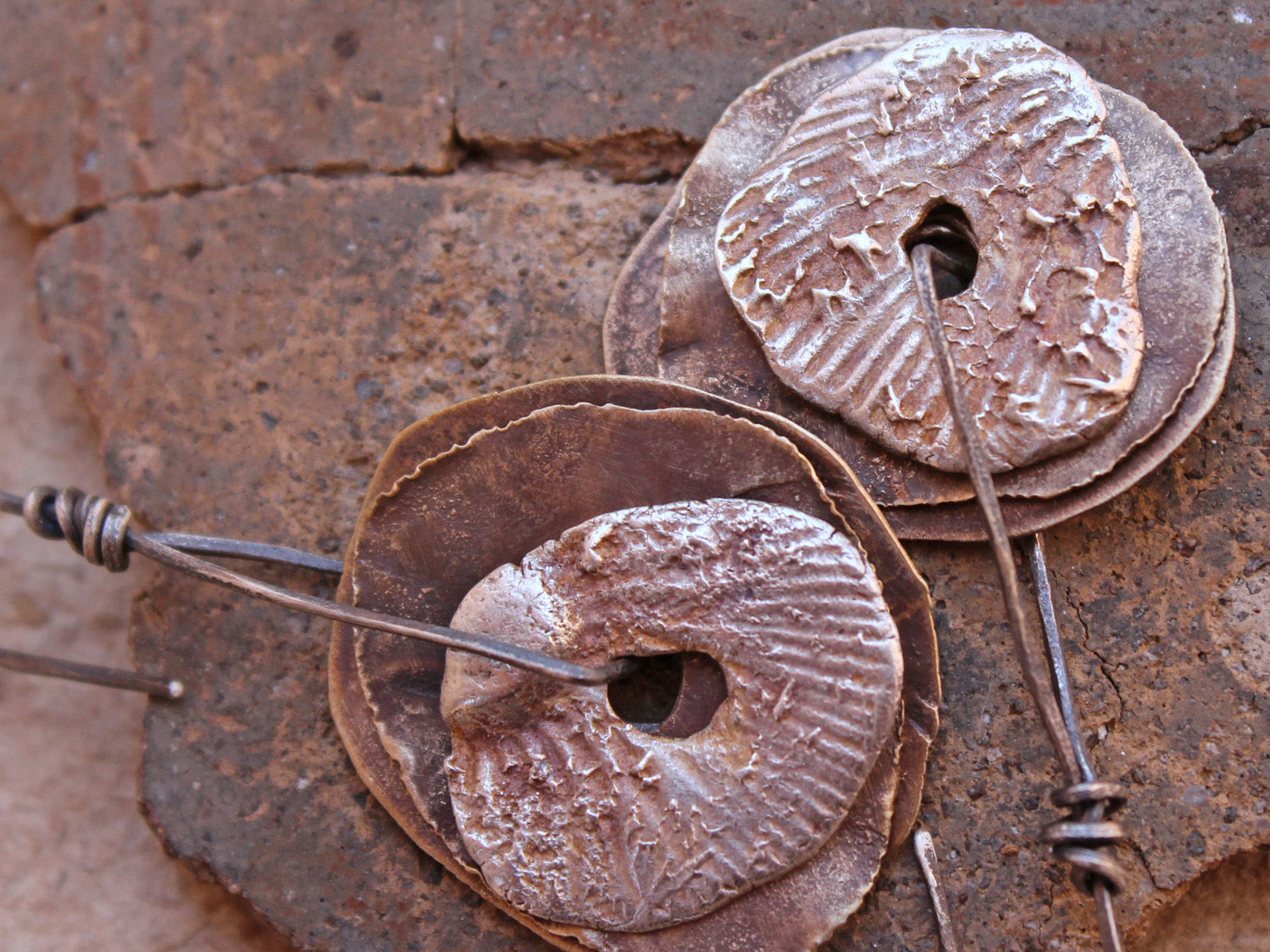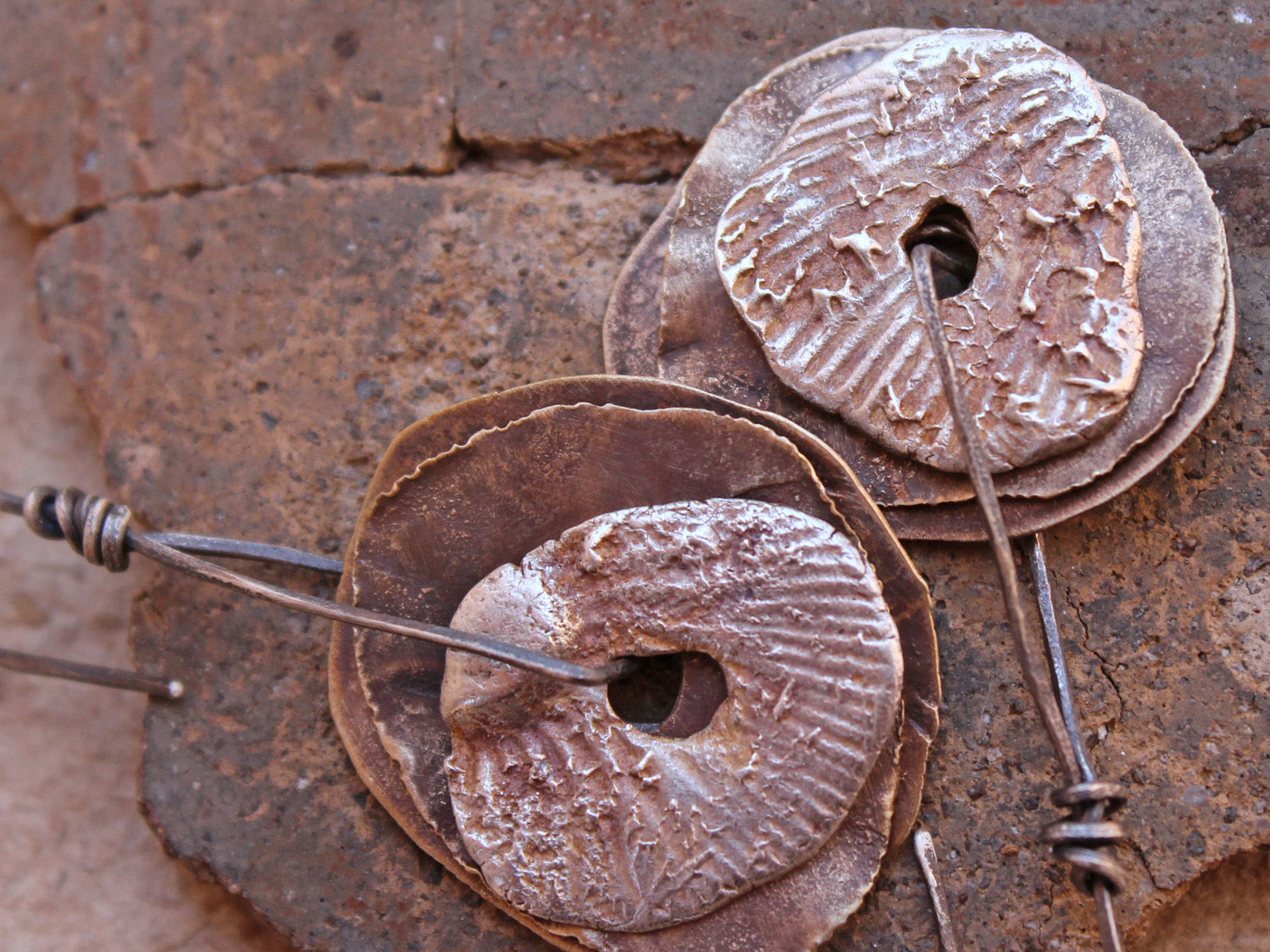 sold out
Distressed Reversible Silver and Brass Disc Earrings + Ammonite Fossil Impression + Wabi Sabi + Primitive Metalwork + Desert Style
Deeply textured and primal, delicate leaves of distressed metal which move freely on their wires
:: Drylands Sistrum ::
Beautiful distressed layers, inspired by the forms and textures of the desert landscape, these earrings are actually two in one. Each has three layered discs of metal which move freely on their earwires, putting one in mind of the ancient sistrums of Egypt. When worn, these discs are viewed edge-on and their faces are seen from each side; depending on your preference you can wear them with either side out.
One side shows two discs of fine silver PMC which were impressed with a fossil ammonite prior to firing. These have a warm earthy patina and a matte finish. Behind these are two paper-thin layers of hammered and distressed brass. The middle discs have a subtle hammered texture around their edges which catch the light, while the larger discs behind have a subtle pecked design which is visible when those sides are worn facing outward. They have a primitive torch patina and a matte scratched finish.
The earwires are sterling silver, hammered and heavily oxidized.
Desert Primitive at its most elemental! These are real beauties...featherweight, primitive, elegant.
SIZE: 2 7/8" long by 1 1/8" wide.
CARE: Rinse in cool water to clean and gently blot dry. The silver can be brightened with a silver polishing cloth if needed.
PRESENTATION: These earrings will come to you beautifully giftwrapped in a hand decorated gift box. See the shop policies below for details.
++ Shipping is included in the price ++
HAVE A QUESTION? Click on the shop policies link below for more information. Feel free to contact me if you don't see the answer there.