Baja Shellbed Fossil Focal Bead with Vintage and Antique Beads + Handmade Silver Fossil Disc and Rings + Layering Necklace + Neutral Brown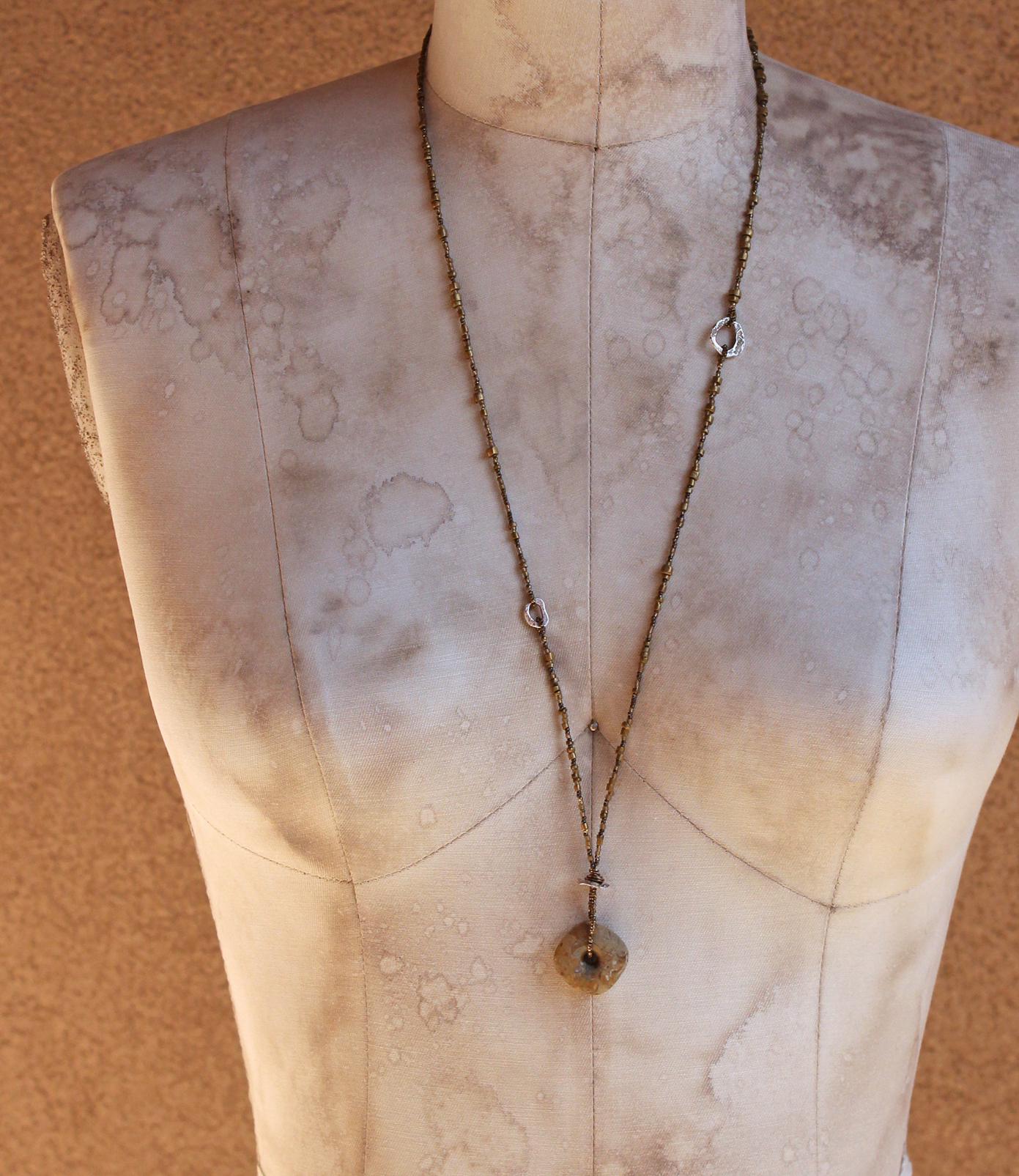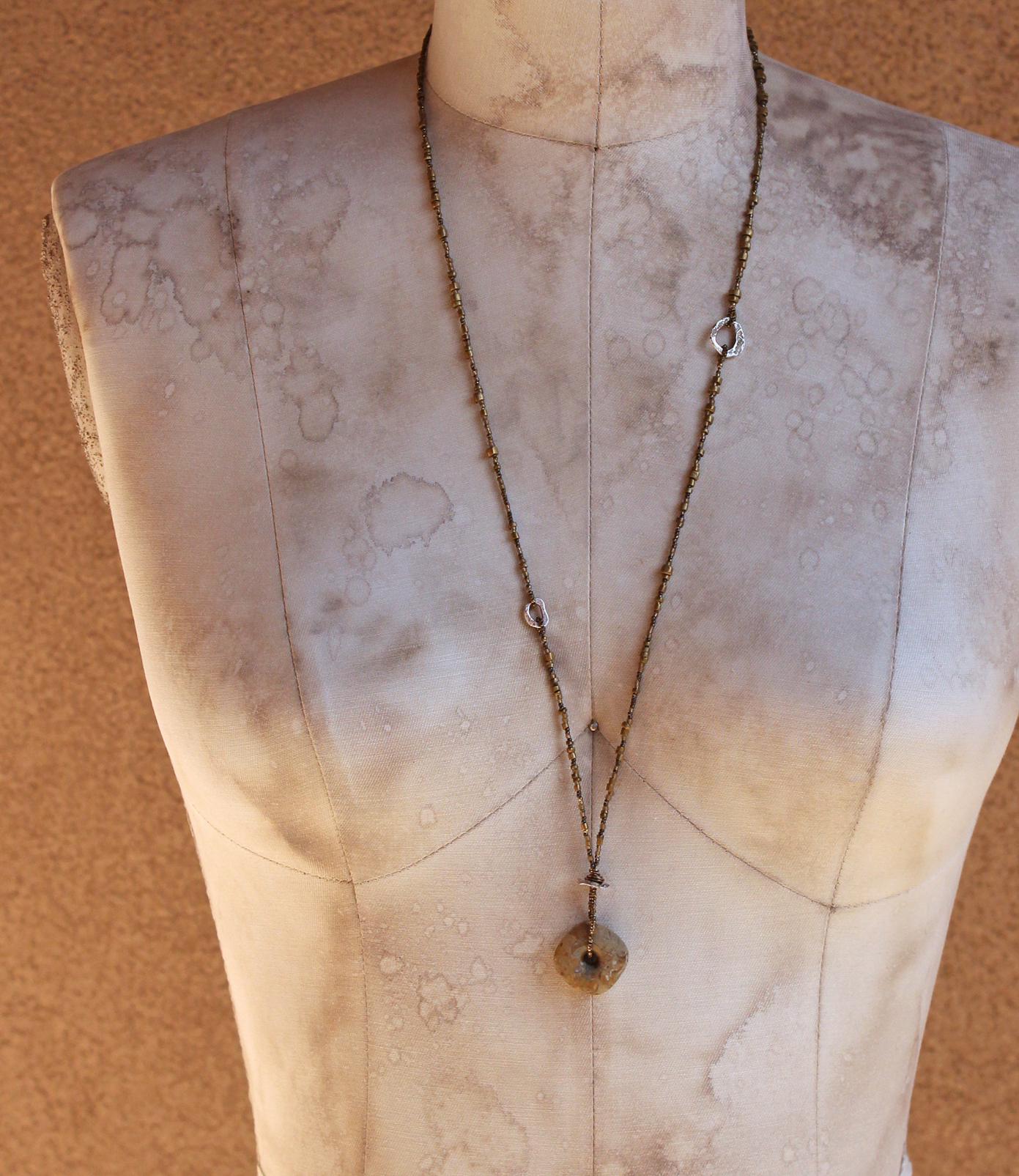 Baja Shellbed Fossil Focal Bead with Vintage and Antique Beads + Handmade Silver Fossil Disc and Rings + Layering Necklace + Neutral Brown
A fossil bead in whispery browns…a simple and understated necklace for layering or everyday
:: Baja Remnant ::
A simple, earthy necklace in a smaller scale done in colors of the high desert winter landscape. The small focal bead is a one-of-a-kind creation of Gary Wilson, and is a piece of matrix filled with tiny fossil shells from the Baja Peninsula. Vintage beads and my own silver creations complete the strand.
Components:
Baja shellbed fossil focal bead; fine silver disc with Quebradas, NM fossil impression; fused fine silver rings, hammered on desert rock; vintage Orissa brass beads, India; antique French metal and steel cut beads; glass seed beads; brass wire wrap. Strung on professional grade beading wire.
SIZE: 16 3/4" from the back of your neck to the bottom of the focal bead, when worn. The Baja fossil bead measures 7/8" x 7/8" x 3/8".
CARE: Rinse in cool water to clean; a little soap is fine. If the silver needs brightening, use a jeweler's polishing cloth or buff with a dry kitchen scrubbing pad for a matte look.
PRESENTATION: This necklace will arrive beautifully gift wrapped. See the shop policies below for details.
++ Shipping is included in the price. ++
HAVE A QUESTION? Click on the shop policies link below for more information. Feel free to contact me if you don't see the answer there.