Baroque Pearl Cluster Pendant + Seedpod + Boho + Organic Style + Desert + Contemporary + Artisan Necklace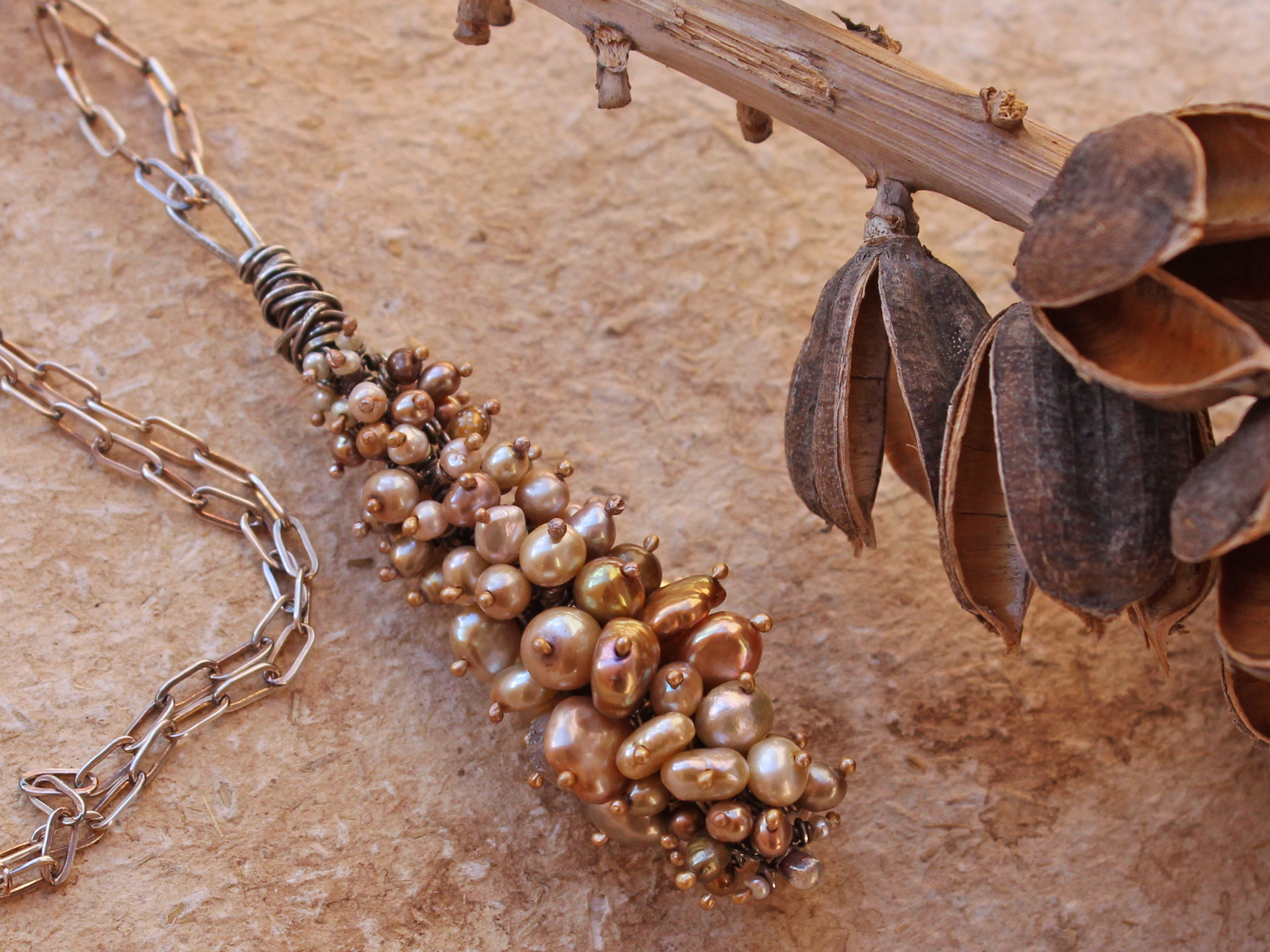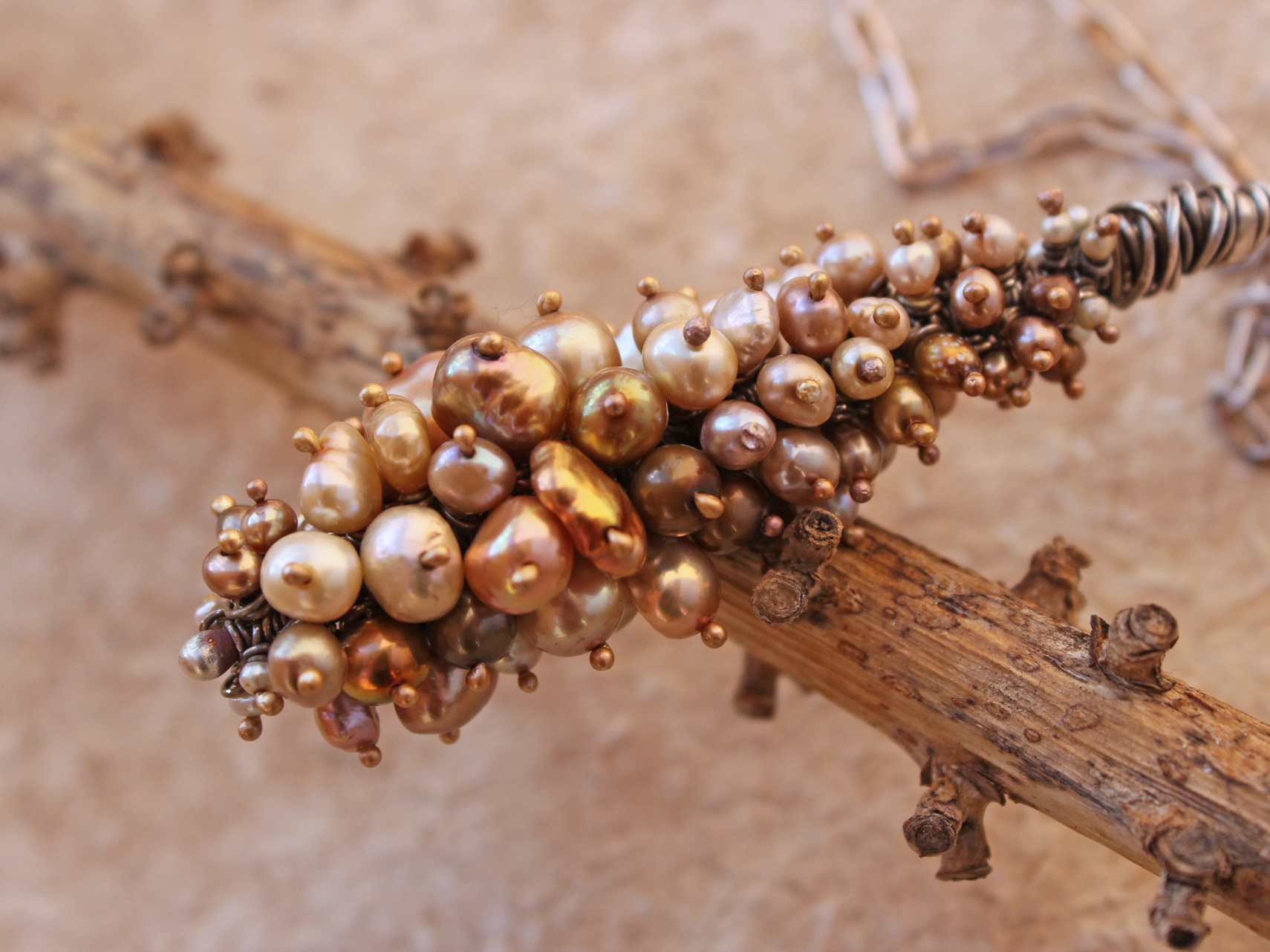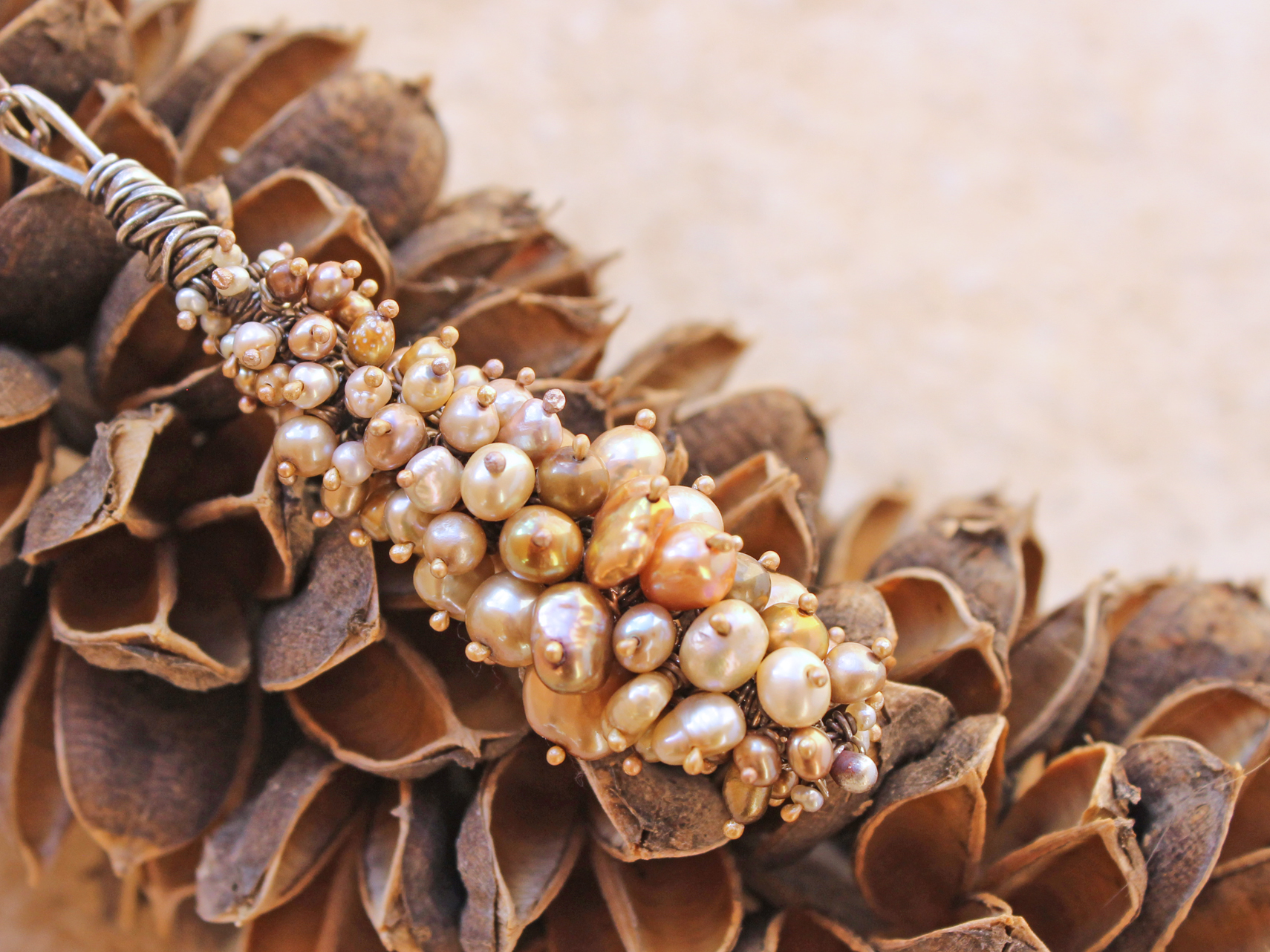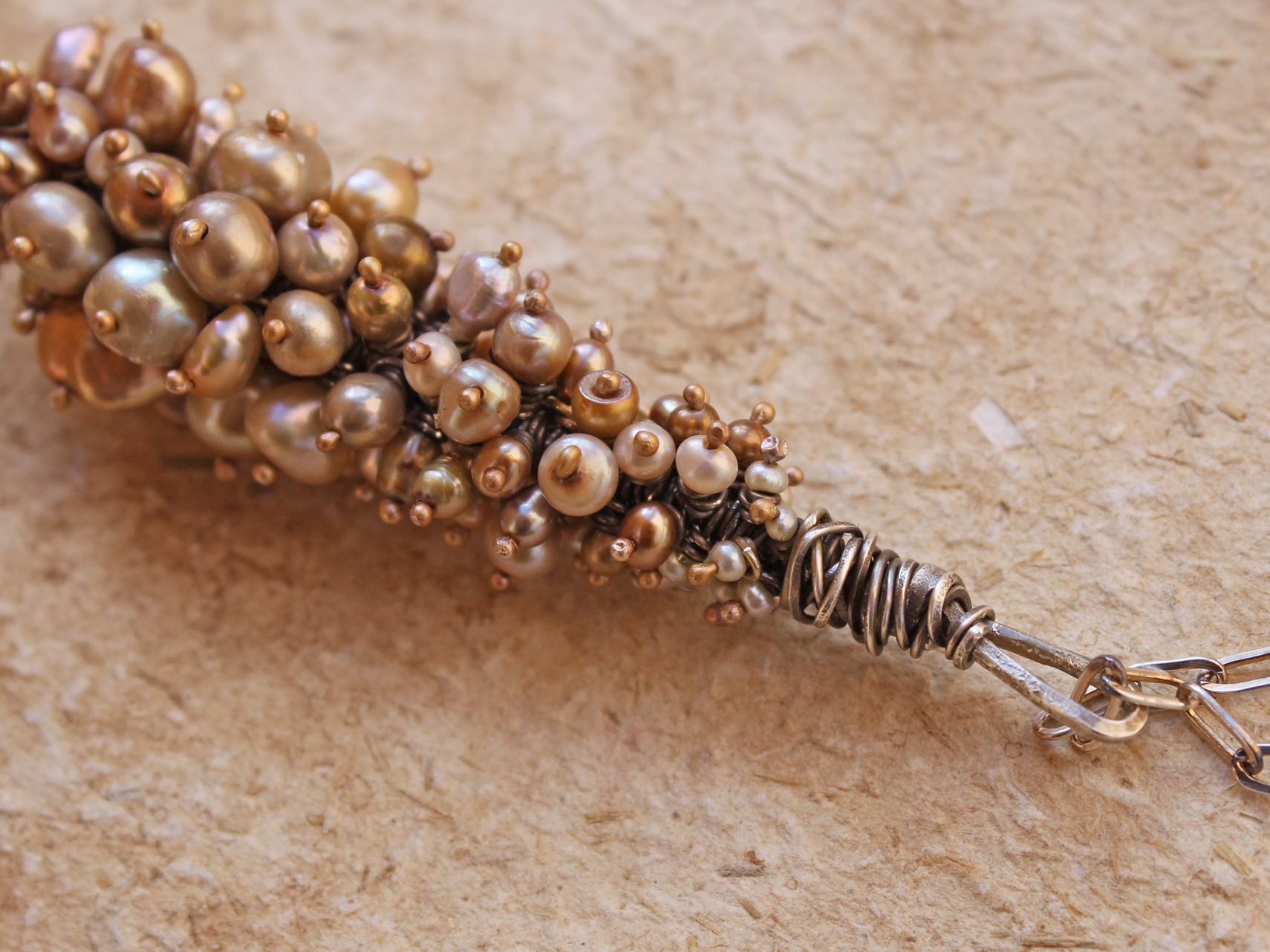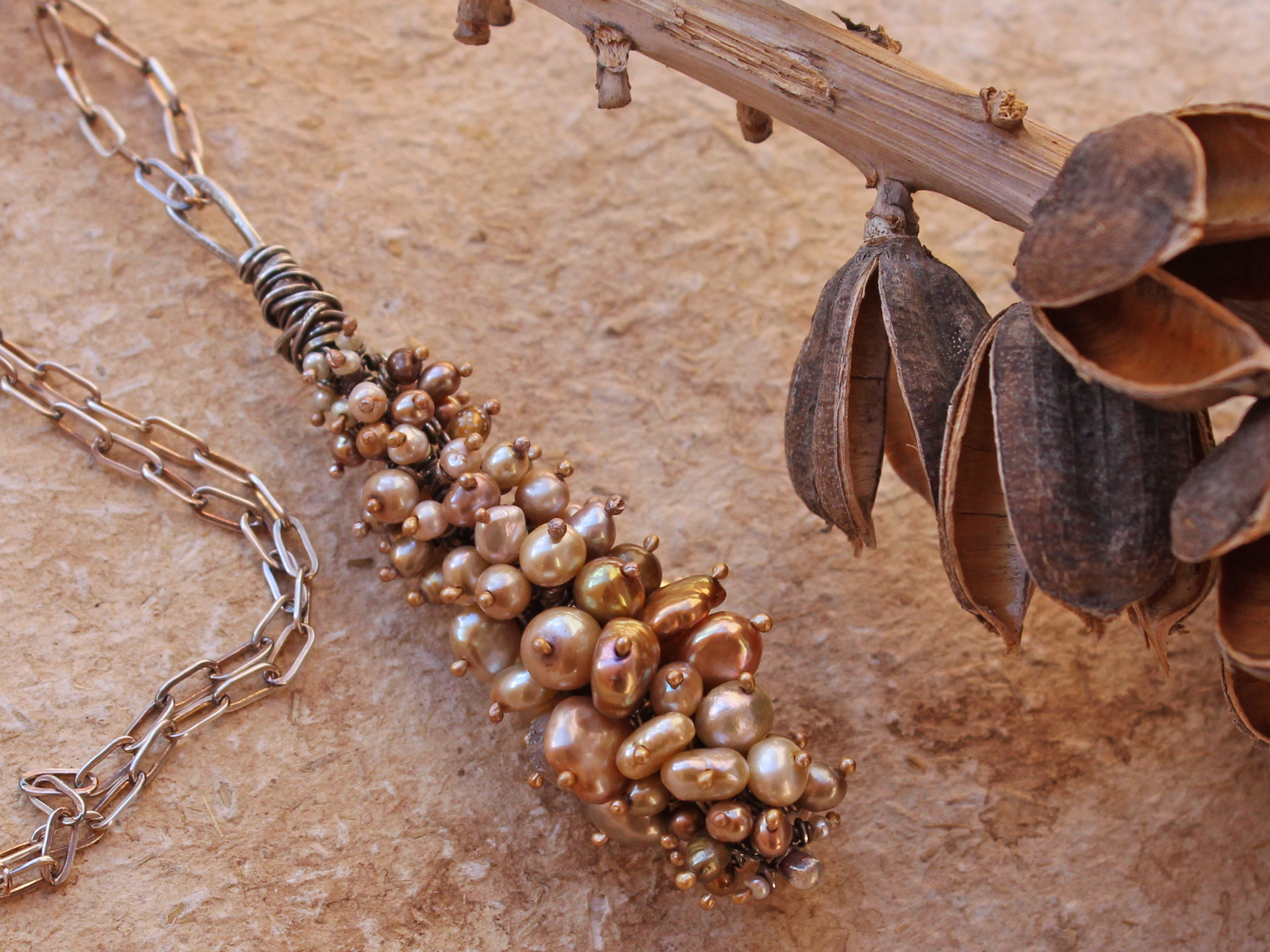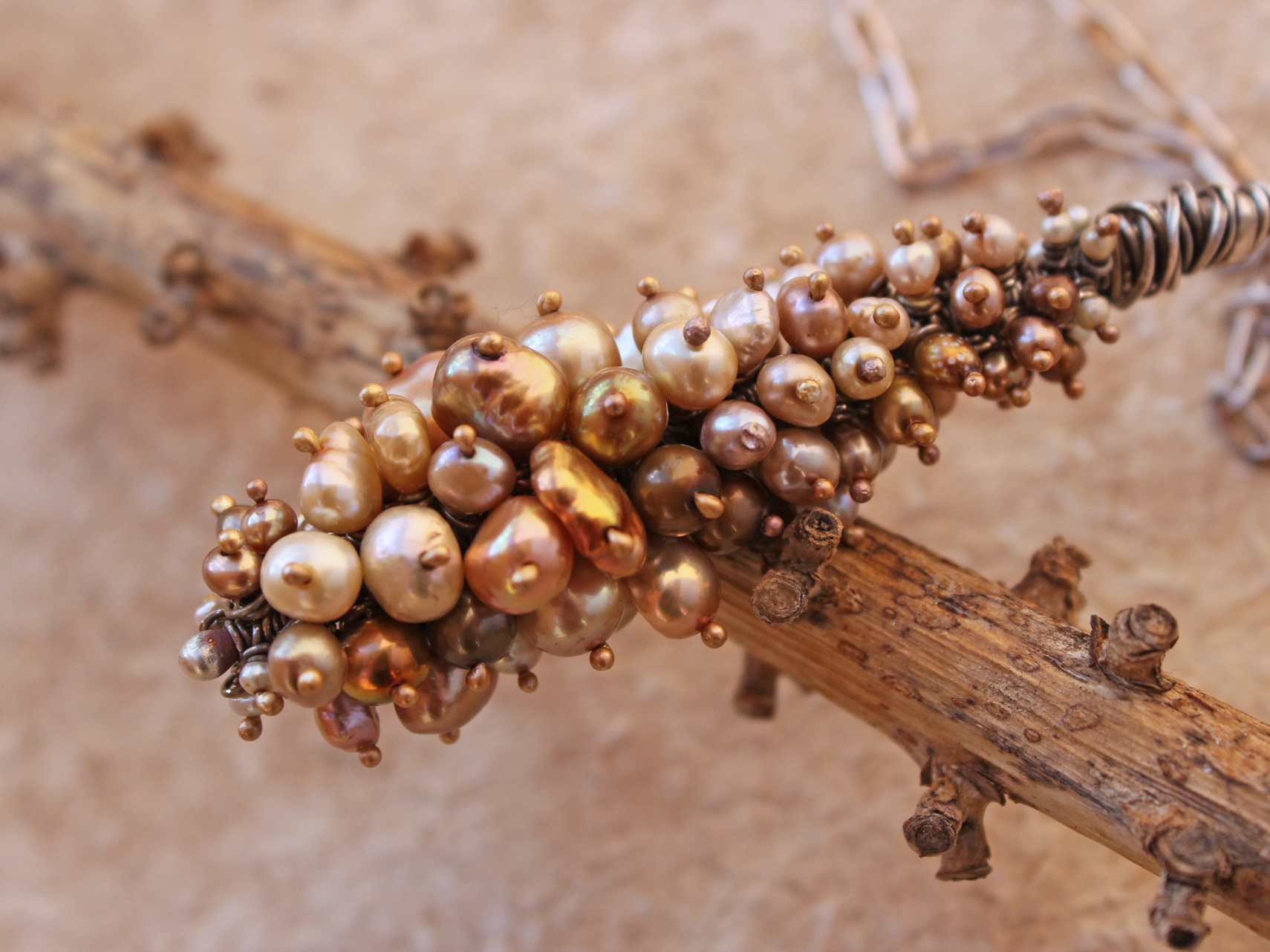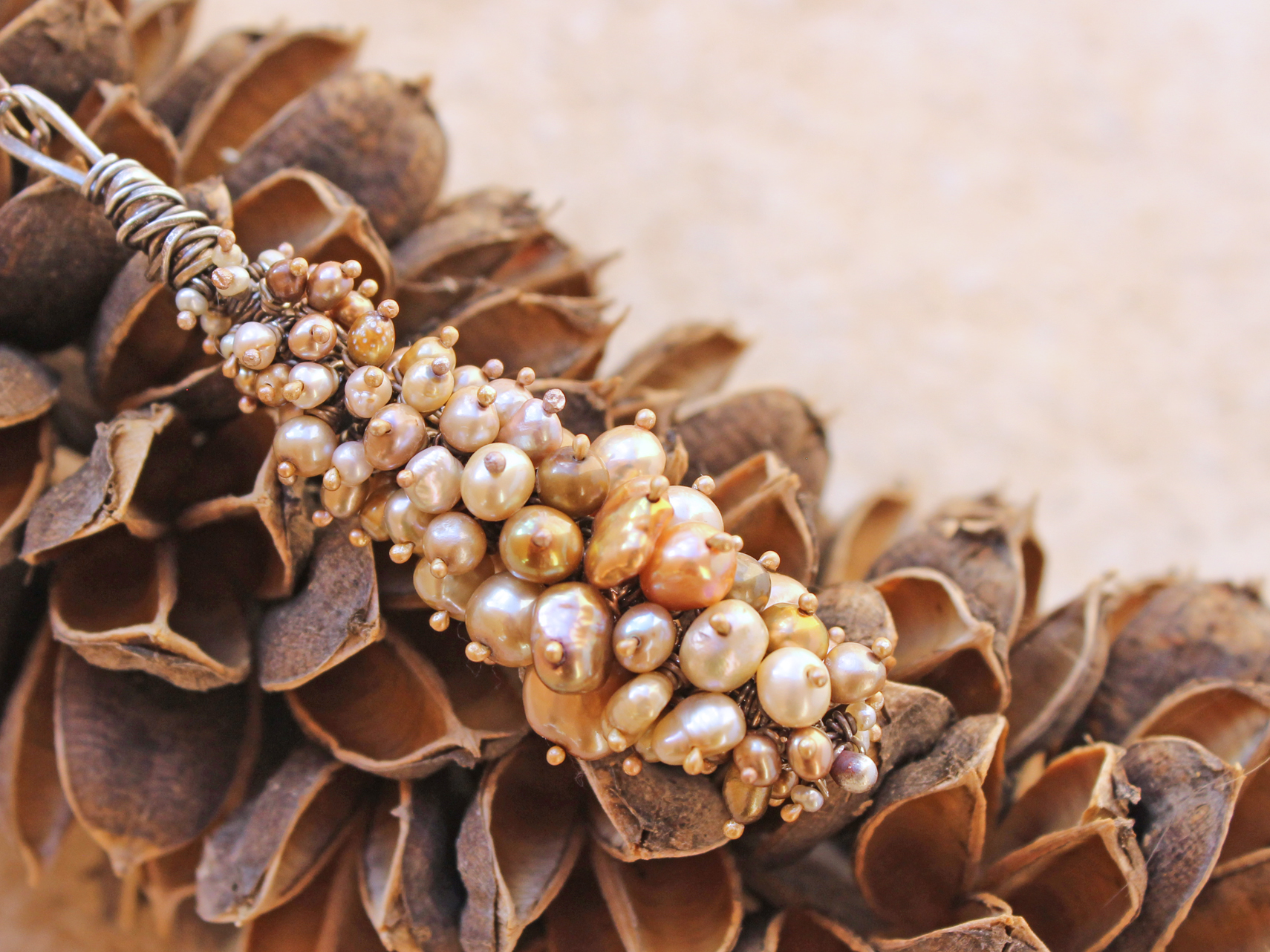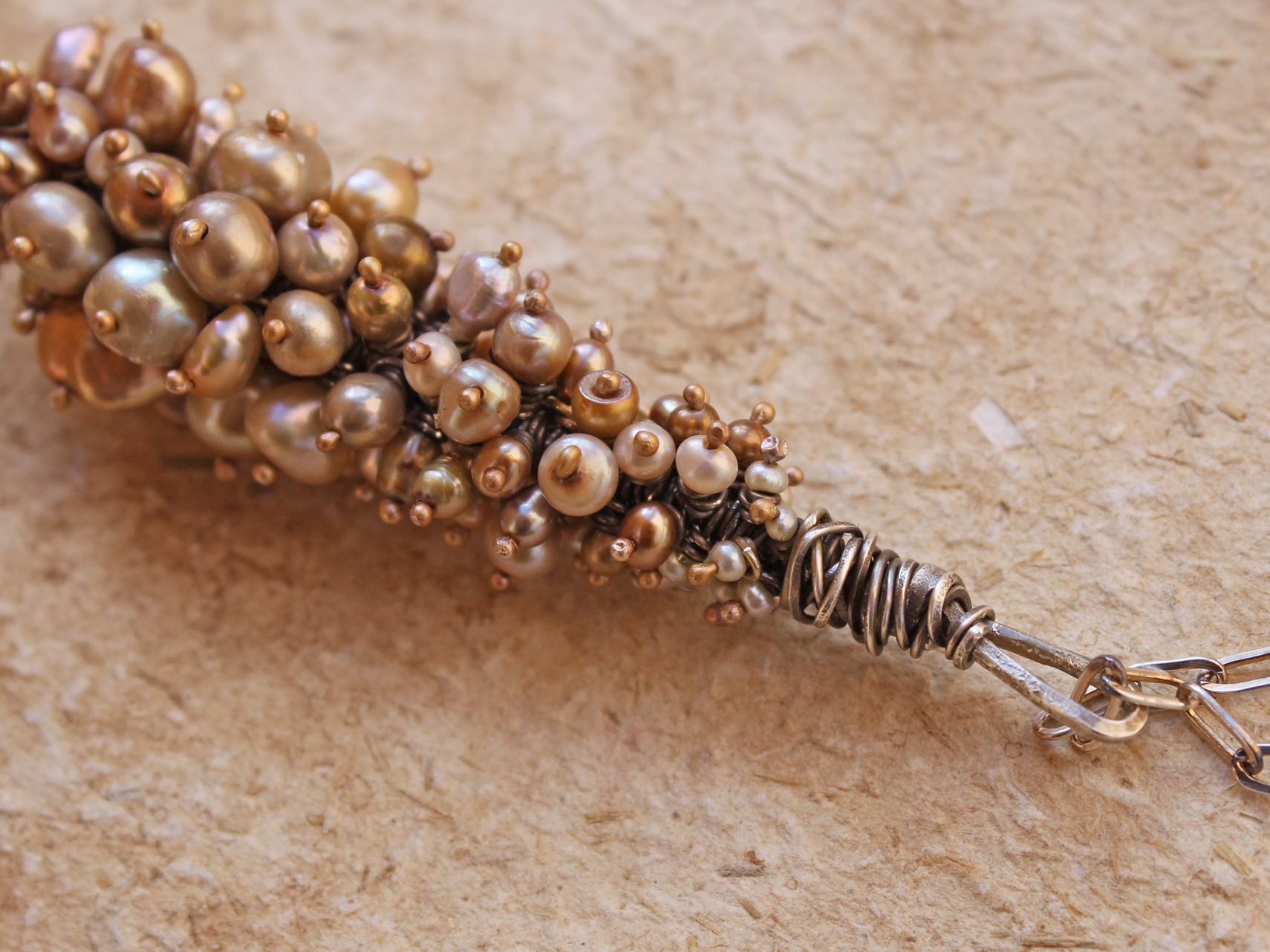 sold out
Baroque Pearl Cluster Pendant + Seedpod + Boho + Organic Style + Desert + Contemporary + Artisan Necklace
A fabuous cluster of pearls on silver, inspired by desert seedpods
:: Seedpod ::
101 baroque freshwater pearls cluster together on a sterling silver stem…this very unusual pendant was inspired by the clustered seed pods of a sotol, a desert plant very similar to a yucca. In the spring the sotol will send up a tall stalk with dense blooms of small flowers at the end. The seed pods that form after pollination cluster together in a dense oval, even after the open and dry out later in the year. The repeating patterns found in desert plants has always been a major inspiration to me and this one is no exception!
The pearls range in size from a sesame seed to a small kernel of corn. Each is on a 24 or 26 gauge sterling headpin which were then stacked on a heavy sterling headpin with wire wraps holding the clustered pearls in place. The colors range from subtle off-white through champagne to light bronze, and they vary in shape. The top of the pendant bail was hammered, while all of the silver was oxidized and hand finished.
I placed the pendant on a sterling silver cable chain, closed with a small link of sterling with a single pearl. The chain is commercially made but I oxidized and sanded it to harmonize with my own silver work.
SIZE: 19" from the back of your neck to the end of the pendant, when worn. The pendant measures 3 1/4" x 7/8".
CARE: Rinse in cool water without soap to clean. The silver will darken in tone over time but you can use a silver polishing cloth to brighten the exposed portions.
PRESENTATION: This necklace will come to you beautifully giftwrapped in an earth-friendly and recycled gift box. Please see the Shop Policies below for details.
++ Shipping is included in the price ++ Shipping to Canada and Australia is available for an extra charge ++
HAVE A QUESTION? Click on the shop policies link below for more information. Feel free to contact me if you don't see the answer there.