Earthen Polymer Pod Necklace with Desert Sand + Silver Leaf + Wabi Sabi + Handwoven Linen Cord + Ancient Beads + Fossils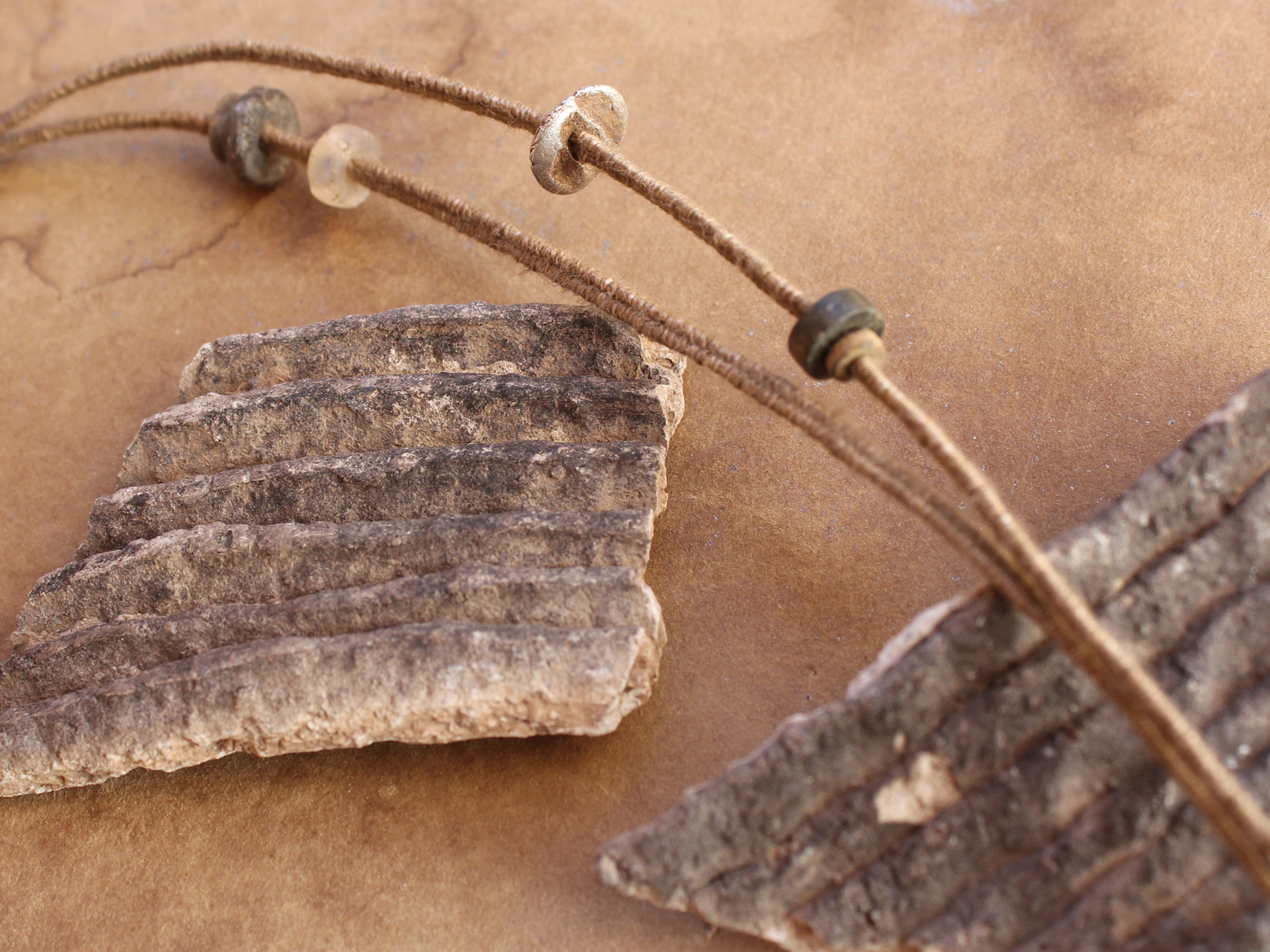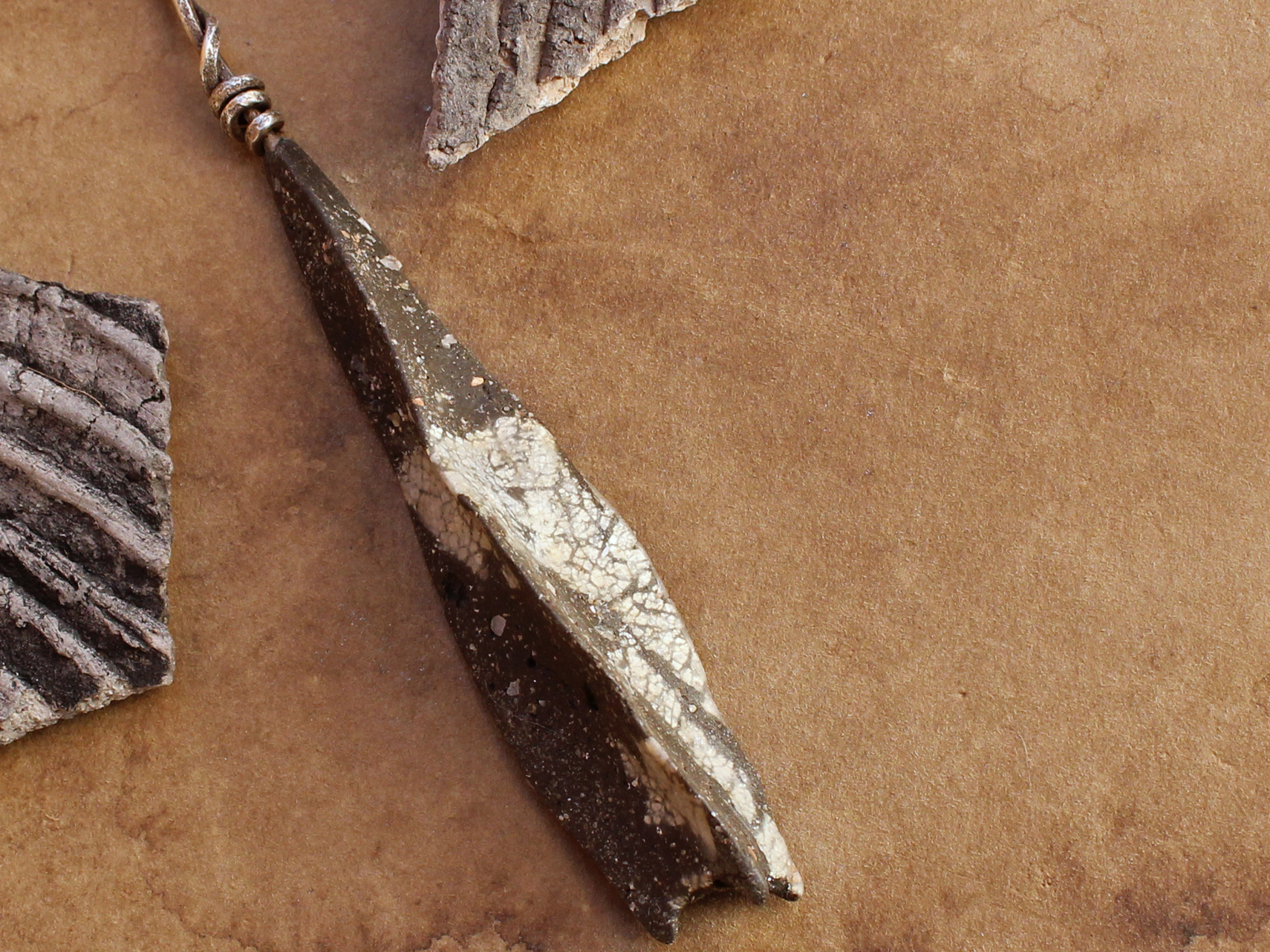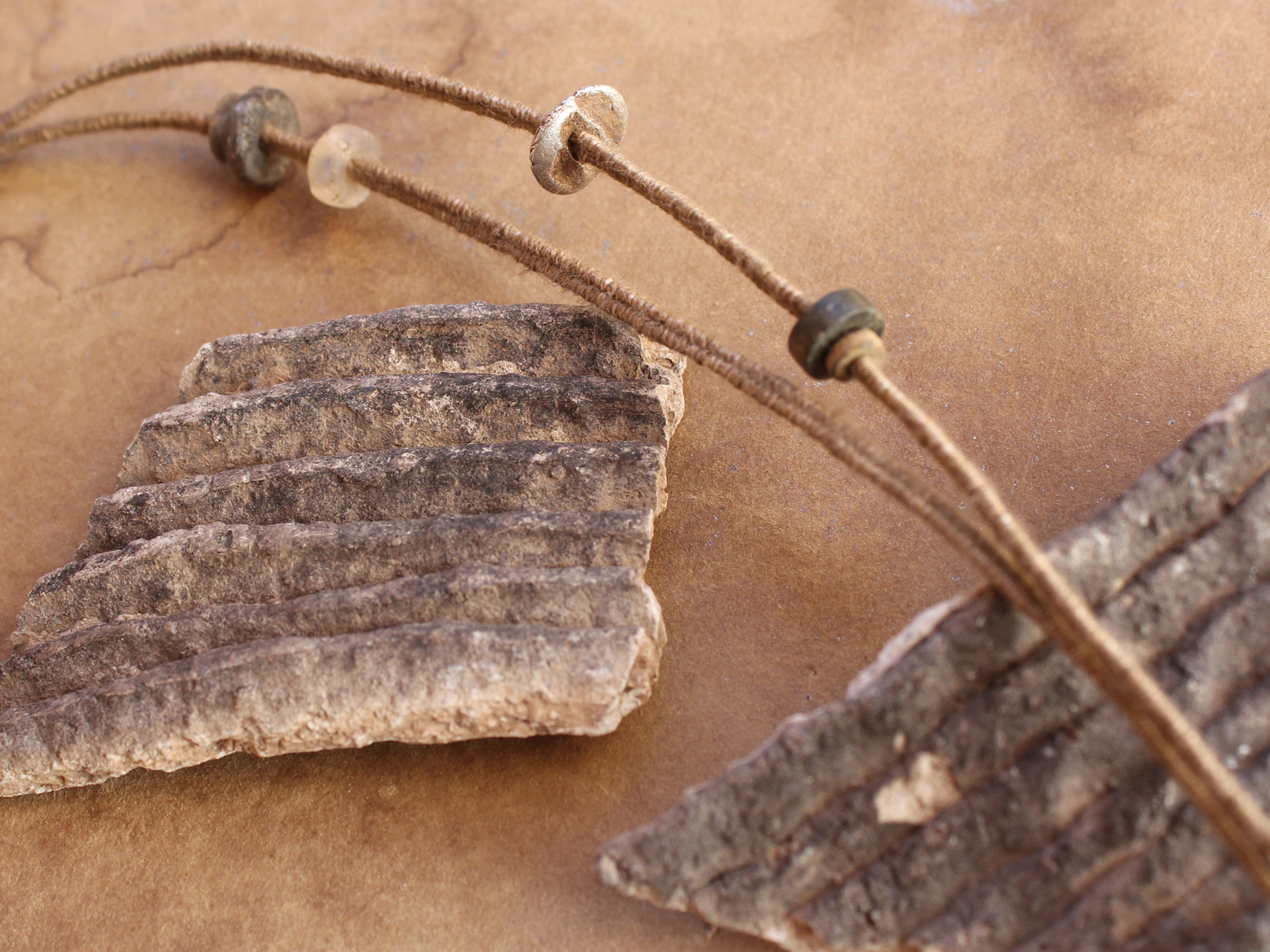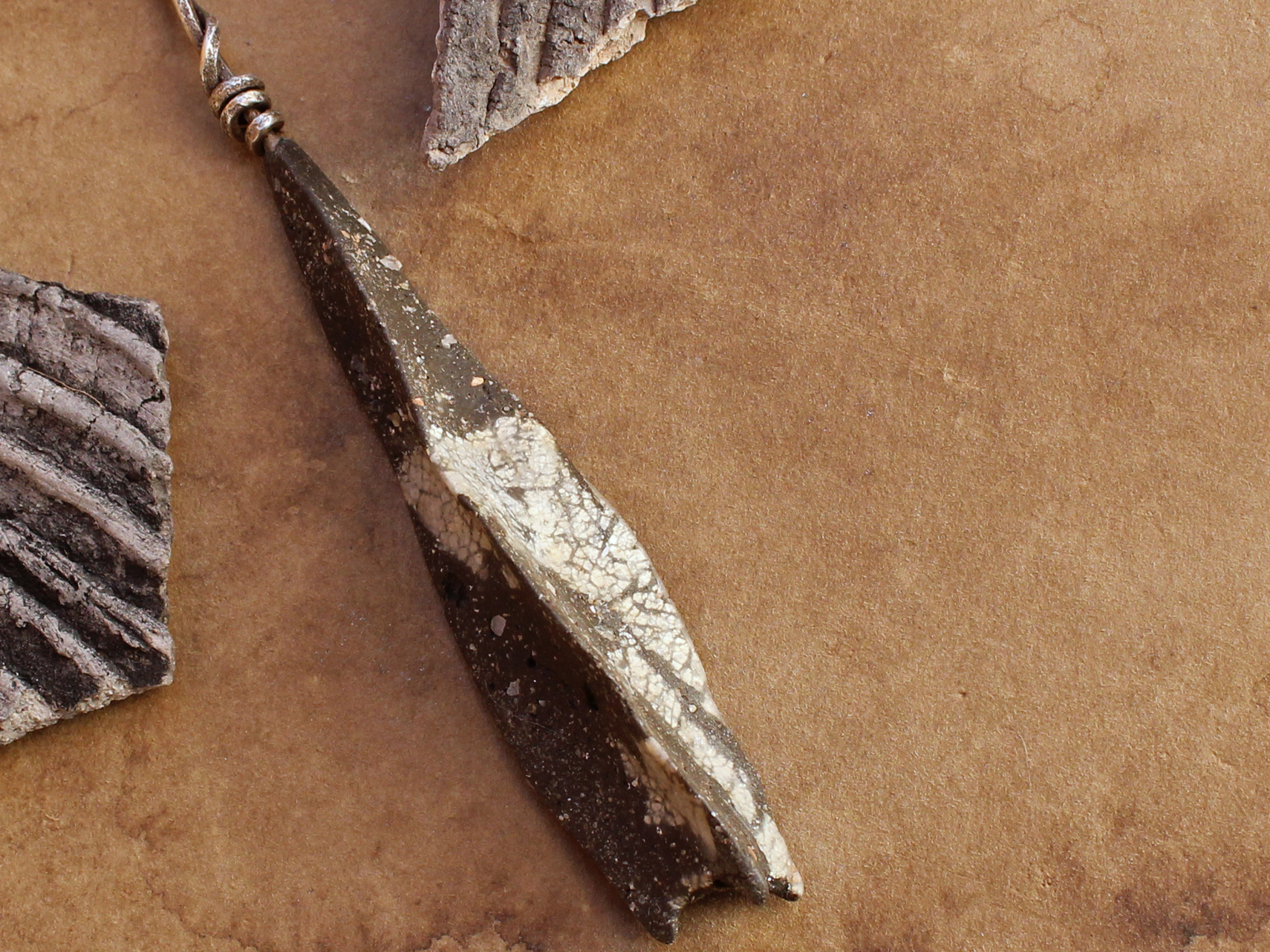 sold out
Earthen Polymer Pod Necklace with Desert Sand + Silver Leaf + Wabi Sabi + Handwoven Linen Cord + Ancient Beads + Fossils
Elegant lines combine with a deep earthen texture…a true desert talisman
:: Dormant ::
A very timeless yet contemporary necklace…a three flanged pod form with sinuous undulating lines, this pendant is a desert evocation of dark polymer clay mixed with desert earth gathered from sites across New Mexico and Arizona. The inspiration was rough-textured ceramic, like that seen in the Anasazi potsherds in the photos, but the form is organic, suggesting a dried pod form encasing the seeds of new life, waiting to be born. Areas of crackled silver leaf float just beneath a translucent surface. With a wrapped sterling silver bail, hammered on desert rock, oxidized and hand finished.
The cord is fine handwoven natural linen yarn over warps of heavier linen. Beads are woven in: Pre-columbian quartz, steatite and clay heishe, crinoid fossils, and a fine silver PMC disc impressed with an Anasazi potsherd. Soft, organic, yet durable and washable.
SIZE: 21 1/4" from the back of your neck to the bottom of the pod, when worn. The pod including its silver bail measures 4 7/8" x 3/4".
CARE: Rinse entire piece in cool water to clean. The cord may be washed in cool water with a mild detergent such as Eucalan. Do not soak or scrub; rinse and gently blot dry with a soft towel, and air dry.
PRESENTATION: This necklace will arrive beautifully gift wrapped. See the shop policies below for details.
++ Shipping is included in the price. ++
HAVE A QUESTION? Click on the shop policies link below for more information. Feel free to contact me if you don't see the answer there.