Ecru Pearl, Zircon and Bronze 108 Bead Mala Necklace + Prayer Beads + Meditation + Mindulness + Contemplation + Present Moment + Desert + White Sands Yucca Talisman + Dawn Wilson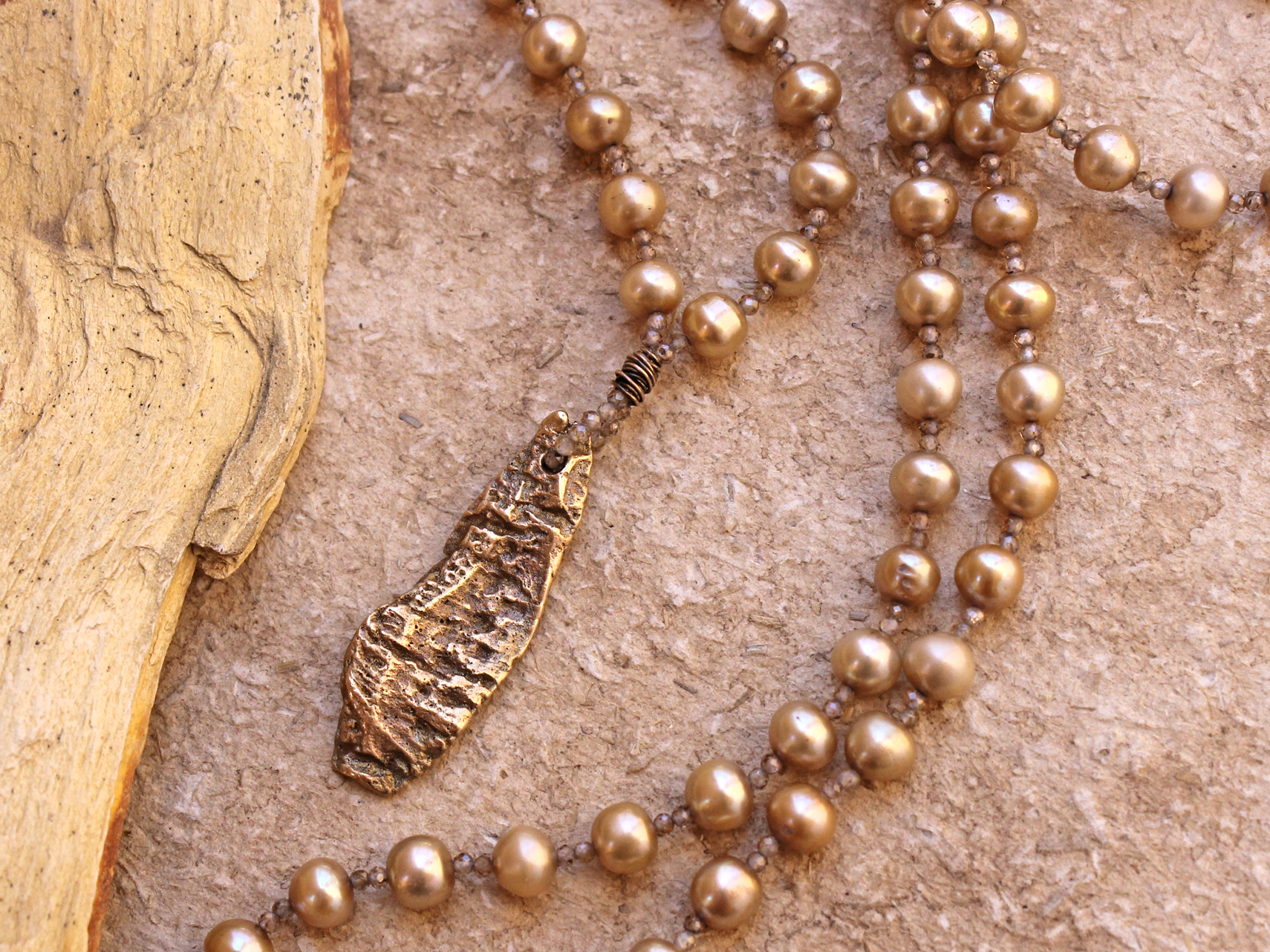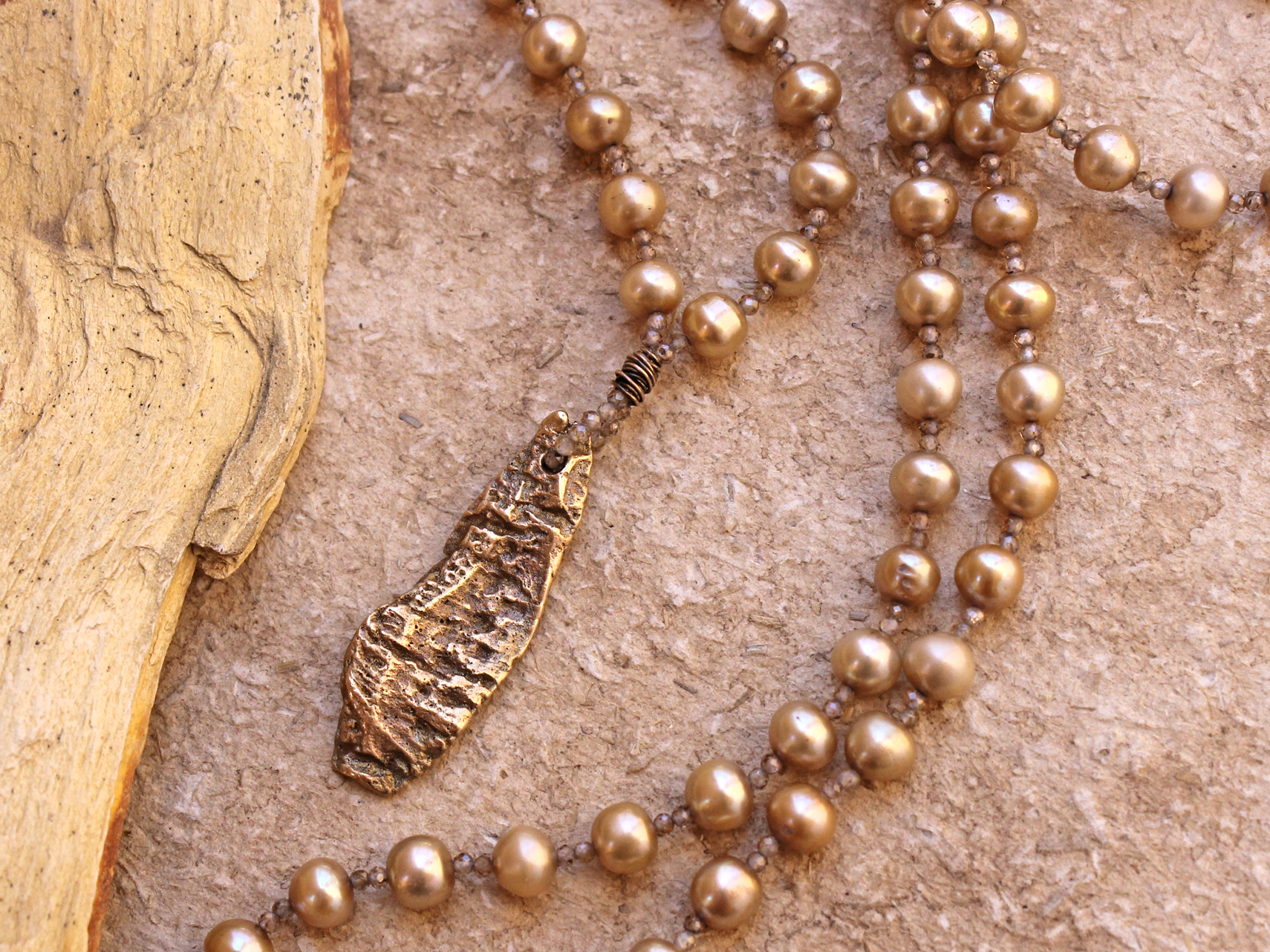 Ecru Pearl, Zircon and Bronze 108 Bead Mala Necklace + Prayer Beads + Meditation + Mindulness + Contemplation + Present Moment + Desert + White Sands Yucca Talisman + Dawn Wilson
An ethereal evocation of sunlight glittering off gypsum dunes…
:: Glittering Sands Mala :: Traditional 108 Bead Mala ::
This is a traditional 108 bead mala, but with a desert vibe: a very primitive textured bronze amulet is juxtaposed with the feminine refinement of baroque pearls and gemstones. The amulet is made from bronze clay molded from the bark of a live soaptree yucca at White Sands National Monument in southern New Mexico. I came upon a stand of these beautiful desert plants far out in the dunes on a walk with my son one day. The afternoon heat was growing and even the narrow shade afforded by the trunks of the yuccas was welcome. After a brief rest, I pulled the silcone mold compound out of my pack and made some impressions of the very dimensional bark. The amulet was created from one of those, and it is also deeply dimensional and has a very appealing tactile quality, like a worry stone. The bronze clay is kiln-fired, oxidized, and hand finished.
The beads are ecru baroque pearls about 7 mm wide, all just a little off-round with small imperfections that align them with the natural world. As spacers between them I used miniscule round beads of faceted zircon, also in hues of ecru. This opens up the strand and allows for greater ease in handling when you are using it as a mala. The zircons glitter in the sun like the grains of sand in the gypsum dunes.
The mala is strung on durable professional grade 49-strand beading wire, which is made of strands of stainless steel coated with nylon. A wrap of fine bronze wire conceals the crimp beads holding it together.
SIZE: The mala measures 21" from the back of your neck to the end of the bronze amulet when worn. The amulet measures 1 1/2" x 1/2".
CARE: Rinse in cool water to clean. Avoid using soap with pearls. Dry with a soft, damp cloth.
PRESENTATION: This mala will come to you beautifully giftwrapped in an earth-friendly and recycled gift box. Please see the Shop Policies below for details.
++ Shipping is included in the price ++ Shipping to Canada and Australia is available for an extra charge ++
HAVE A QUESTION? Click on the shop policies link below for more information. Feel free to contact me if you don't see the answer there.