Fossil Ammonite Pendant + Fused Fine Silver Chain + Short Necklace + Gary Wilson Stone + Prehistoric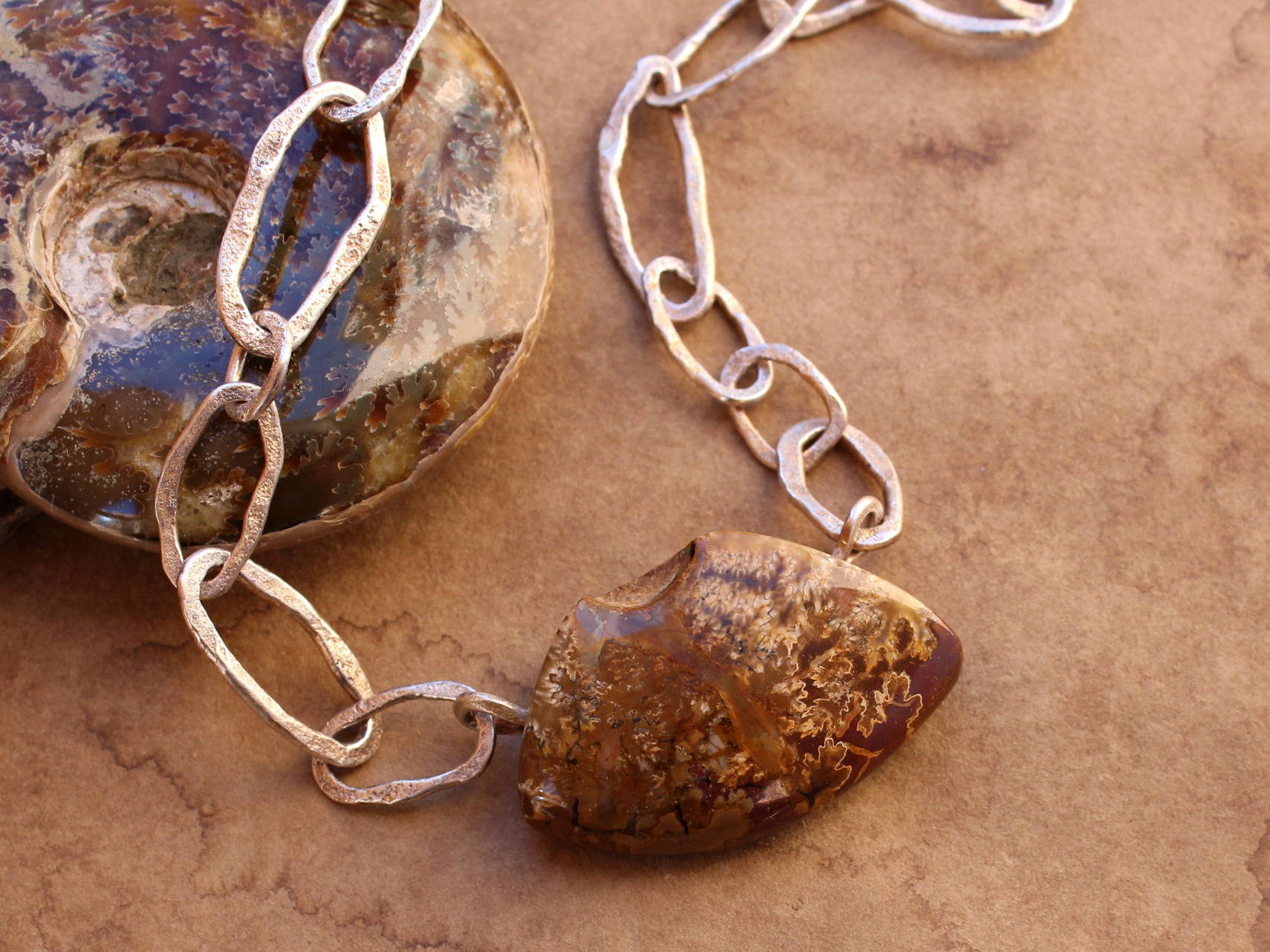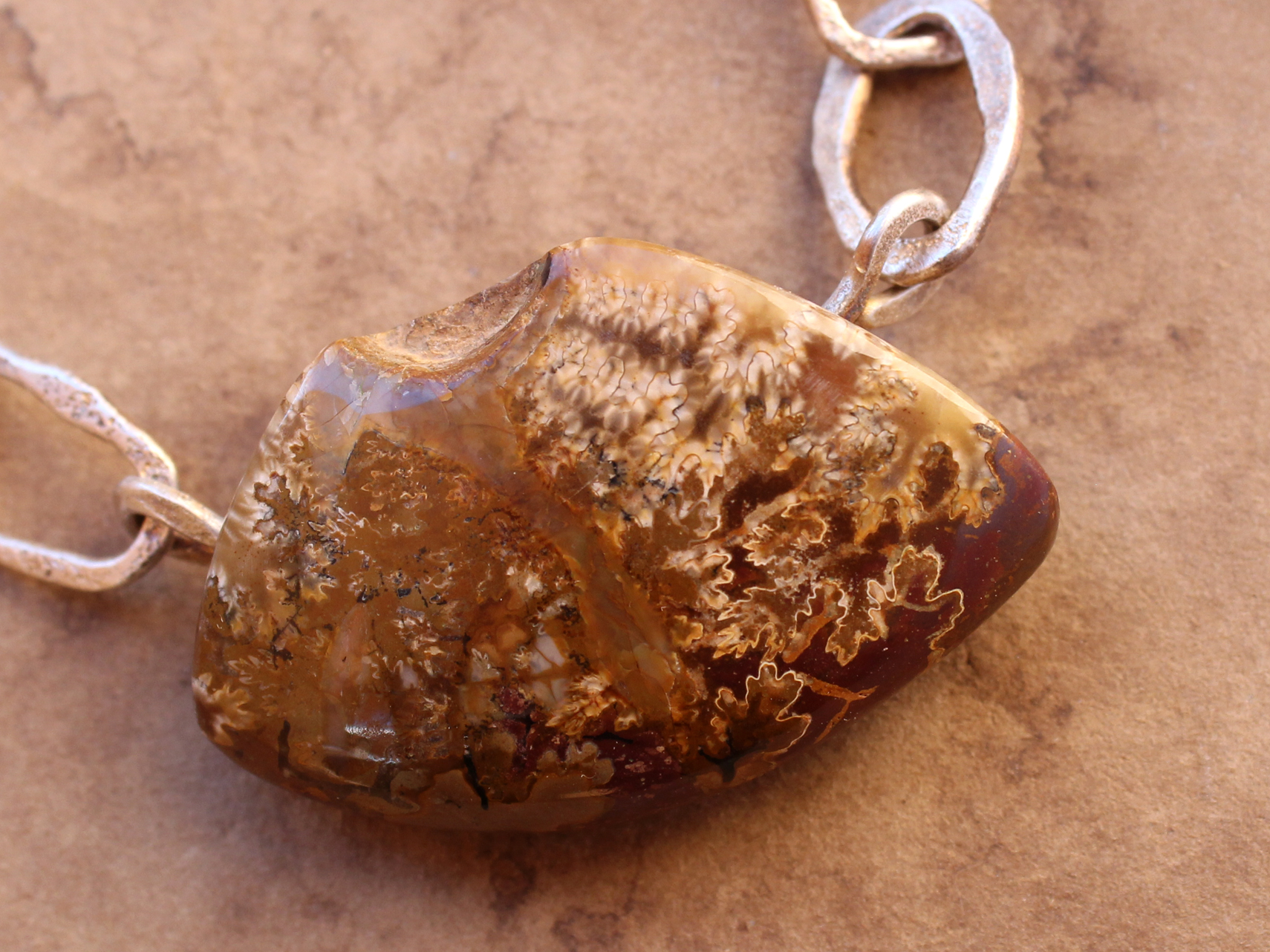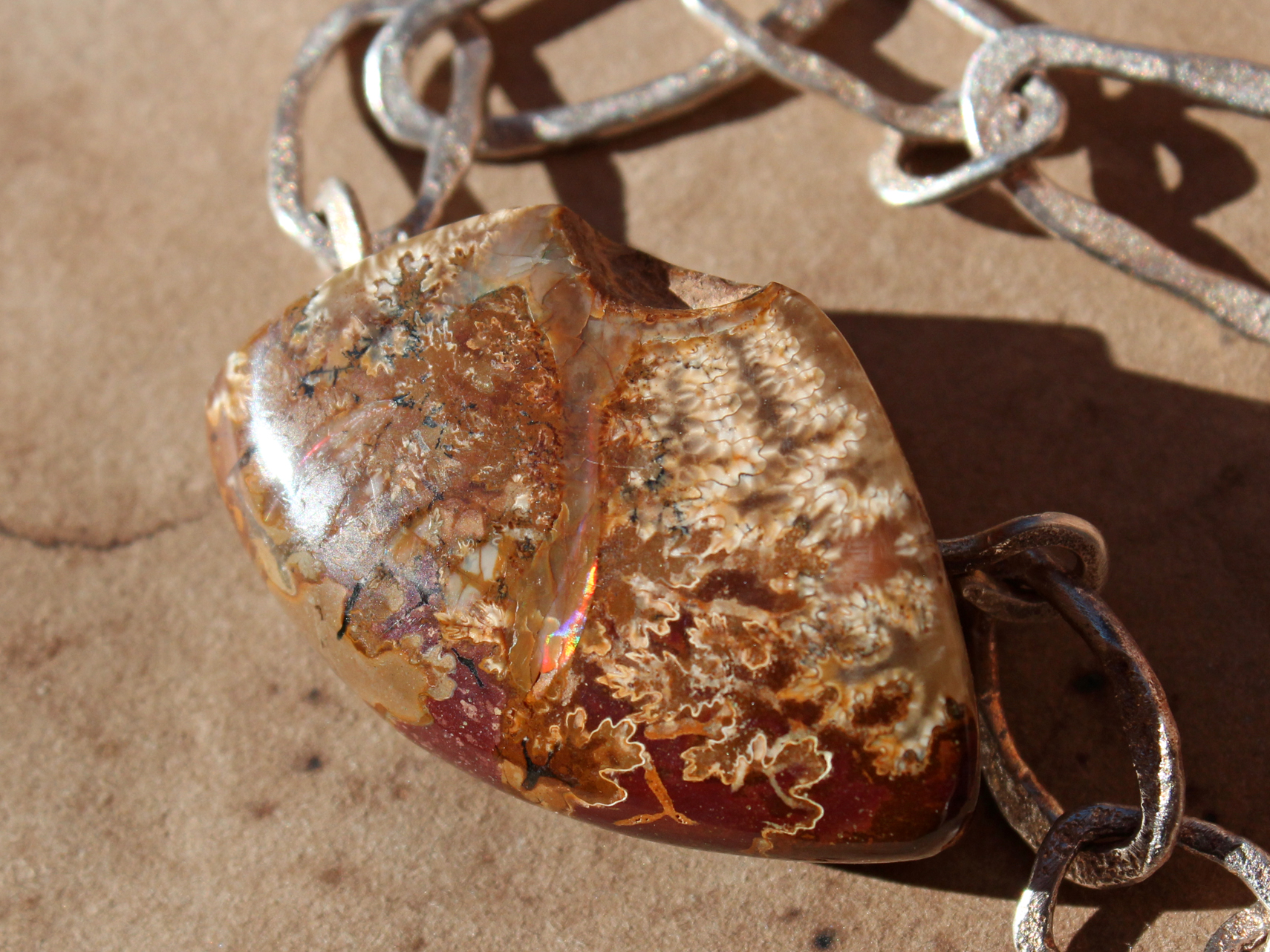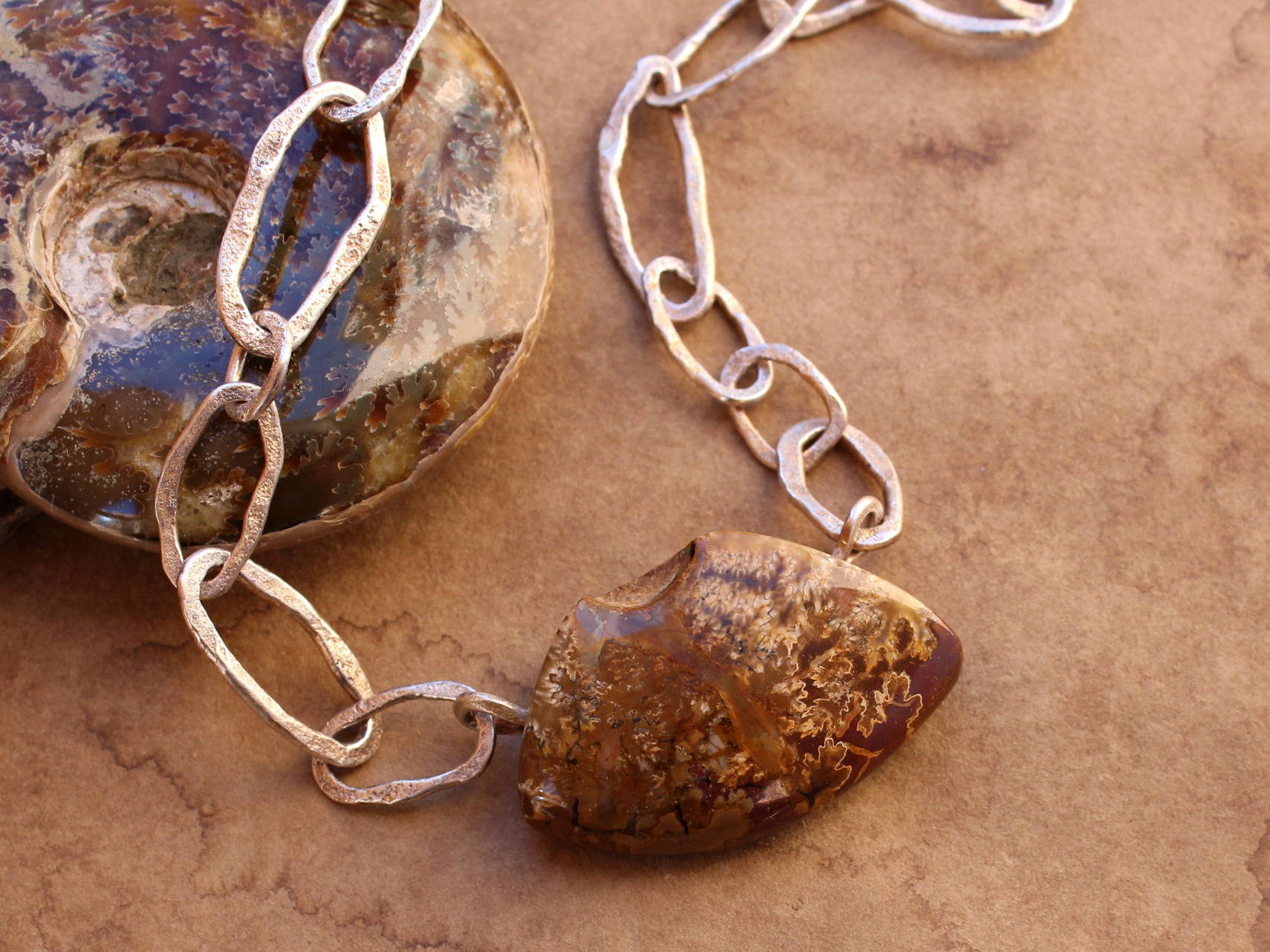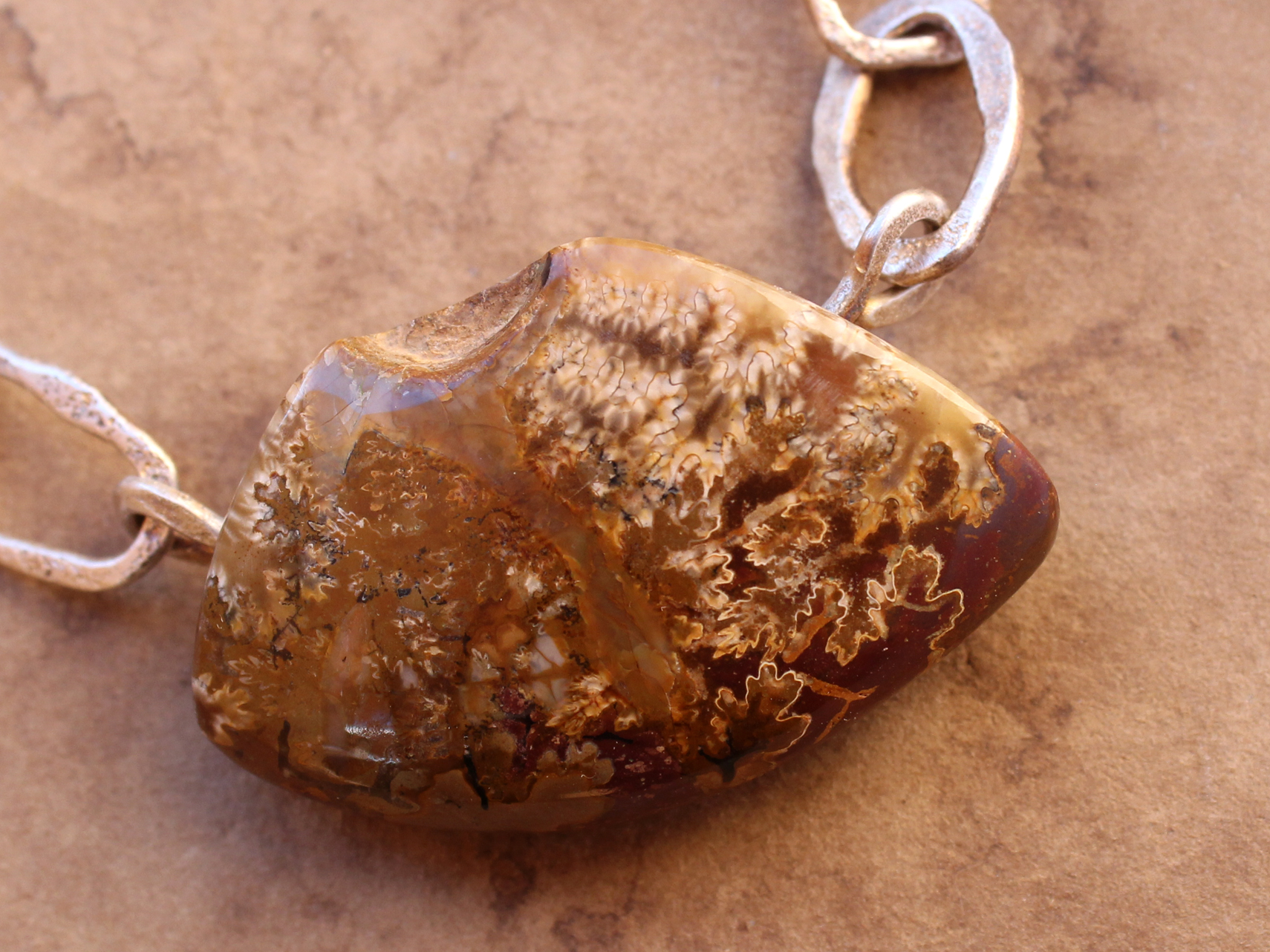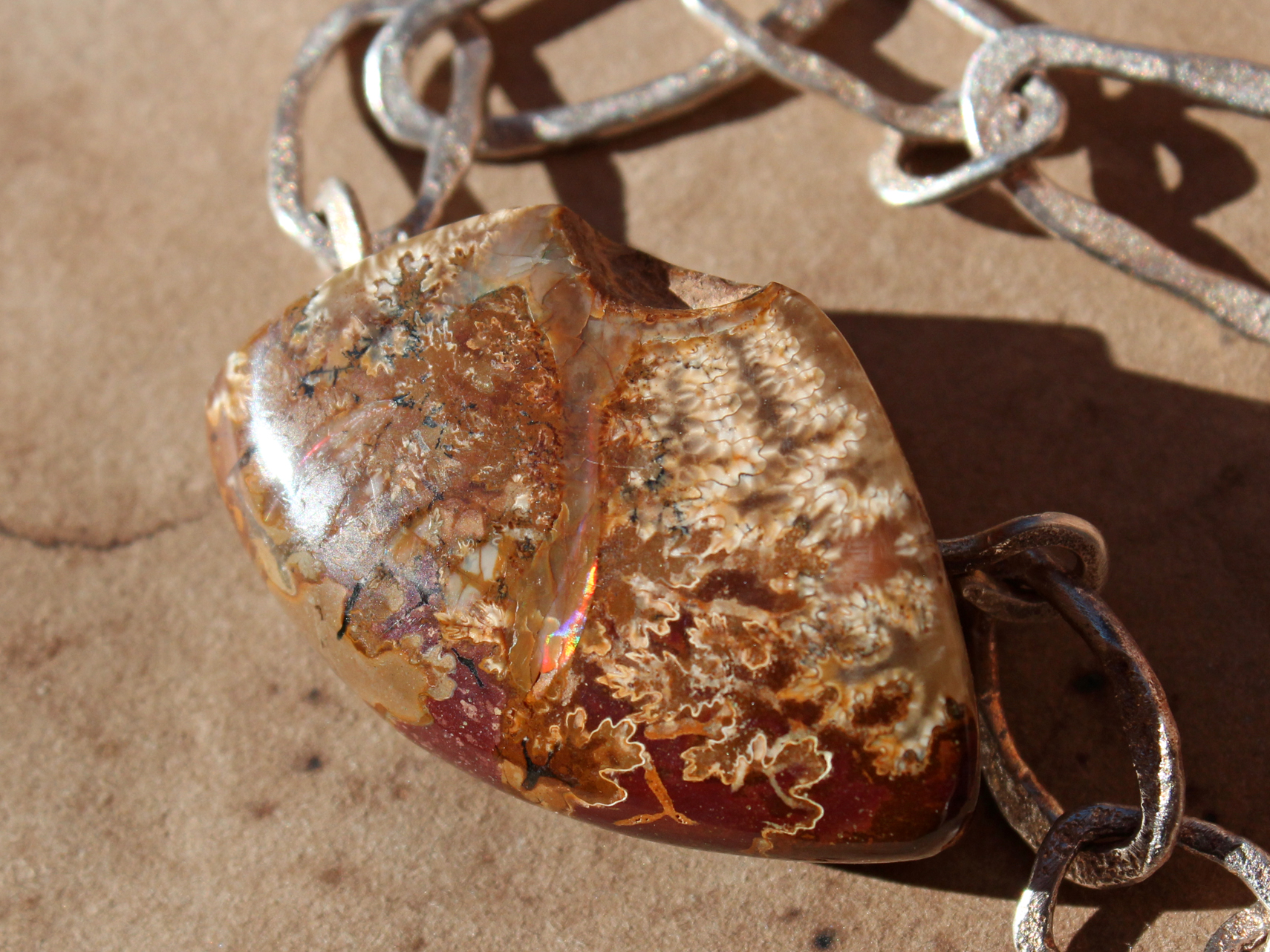 sold out
Fossil Ammonite Pendant + Fused Fine Silver Chain + Short Necklace + Gary Wilson Stone + Prehistoric
A fossil ammonite section with intricate markings on a handmade chain of primitive links
:: Primeval Terrain ::
The markings on this polished ammonite section look like the lines on a topo map as they meander around the contours of a canyon. They were revealed when the outer surface of the ancient fossil was ground away, revealing the intricate, lacelike sutures of the ammonite's inner structure. As you turn it in the light, delicate veins of red opalescent fire flash across the patterns—the 6th photo was taken in full sun to highlight the most dramatic of these. Gary Wilson in Tucson created this unusual drilled piece.
I fused each link of the chain by hand out of fine silver, building it one link at a time. They were hand formed and hammered on desert rock for their texture, then sanded, oxidized and hand finished to a soft shine. Creating these chains takes a long day's work but I love how each one turns out. The silver piece running through the ammonite, and the small rings and large open ring clasp, were finished in a similar manner out of sterling silver, for added strength.
The primitive silverwork contrasts nicely with the earthen delicacy of the ammonite's markings, and it is a lovely, durable piece to wear anywhere, any time of the year.
SIZE: The total length of the necklace is 19". The ammonite measures 1 3/4" x 1 1/8" x 3/5"
CARE: Rinse in cool water to clean; polish the silver with a silver polishing cloth, then rinse and dry.
PRESENTATION: This necklace will come to you beautifully giftwrapped in an earth-friendly and recycled gift box. Please see the Shop Policies below for details.
++ Shipping is included in the price ++ Shipping to Canada and Australia is available for an extra charge ++
HAVE A QUESTION? Click on the shop policies link below for more information. Feel free to contact me if you don't see the answer there.