Desert Talisman Necklace with Buddhist Mantra + Dharma Wheel + Ancient Mayan Bead + Fine Silver Elements on Handwoven Cord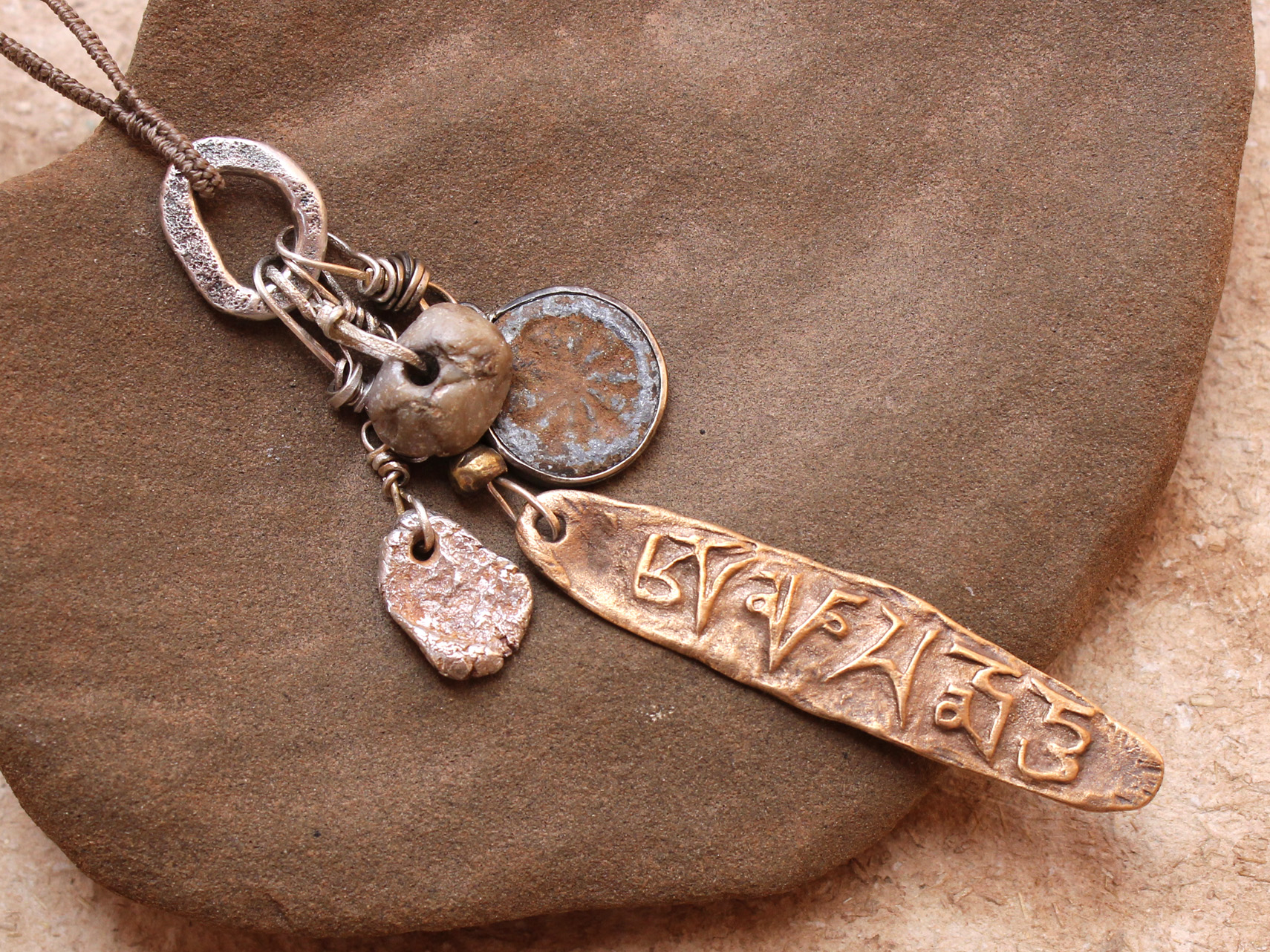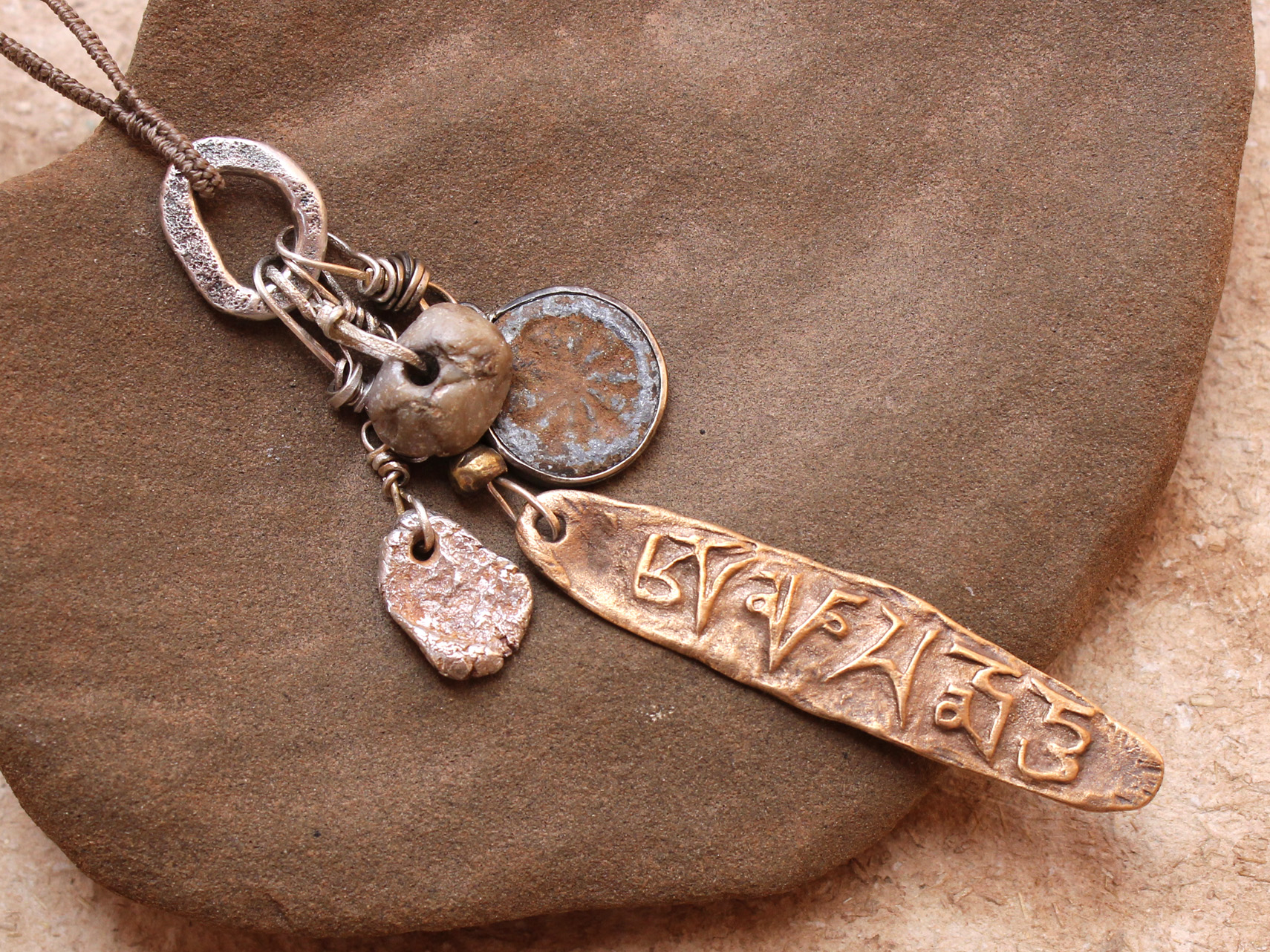 sold out
Desert Talisman Necklace with Buddhist Mantra + Dharma Wheel + Ancient Mayan Bead + Fine Silver Elements on Handwoven Cord
An earthy and primitive talisman for your desert sojourns…
:: Desert Path ::
Like a talisman worn by an ancient traveler along endless dusty desert trails, this talisman necklace looks like an antique piece, only all but two of the elements are of my own creation. It's a very sturdy and understated piece; you literally could wear this one hiking or even backpacking and it would stand up to the rigors of the trail.
The long bronze talisman is a piece I molded from my original carving which resembles a Buddhist mani stone. These stones are carved with the mantra Om Mani Padme Hum, the mantra of compassion, and are laid by travelers at wayside shrines as offerings for protection on their journeys. This is from a Tibetan style stone and the mantra there is Om Mani Peme Hung. I made it with bronze metal clay and it is exceedingly durable.
Next to it is a Post-Classic Mayan stone bead from Guatemala which is 700-1,100 years old. This is probably a type of jade and is very hard. The little silver nugget charm next to it is fine silver PMC, and was pressed in raw clay form into a boulder in the Sonoran desert near Elephant Head in southern Arizona. On the right is a metal Wheel of Dharma amulet from Thailand. All of these pieces hang from hammered sterling silver links, and there is an African brass bead on the link above the mani stone.
The ring holding the talismans is fused fine silver which I have hammered on desert rock. The handwoven cord is made from nylon the color of desert-weathered wood. Up on one side is a silver PMC tube bead which was impressed with the subtle textures of a fossil ammonite.
A desert beauty...
SIZE: 19 3/4" from the back of the neck to the end of the mani stone pendant. The talisman bundle including the ring bail is 4 7/8" long.
CARE: The nylon cord can be washed: use room temperature water and a very mild detergent like Eucalan. You can also simply rinse it after wearing. It will grow soft and pliable with wear. Polish the metal elements with a jeweler's polishing cloth.
PRESENTATION: This necklace will come to you beautifully giftwrapped. See the shop policies below for details.
++ Shipping is included in the price ++
HAVE A QUESTION? Click on the shop policies link below for more information. Feel free to contact me if you don't see the answer there.