Fossil Turtle Shell + Sterling Silver Ring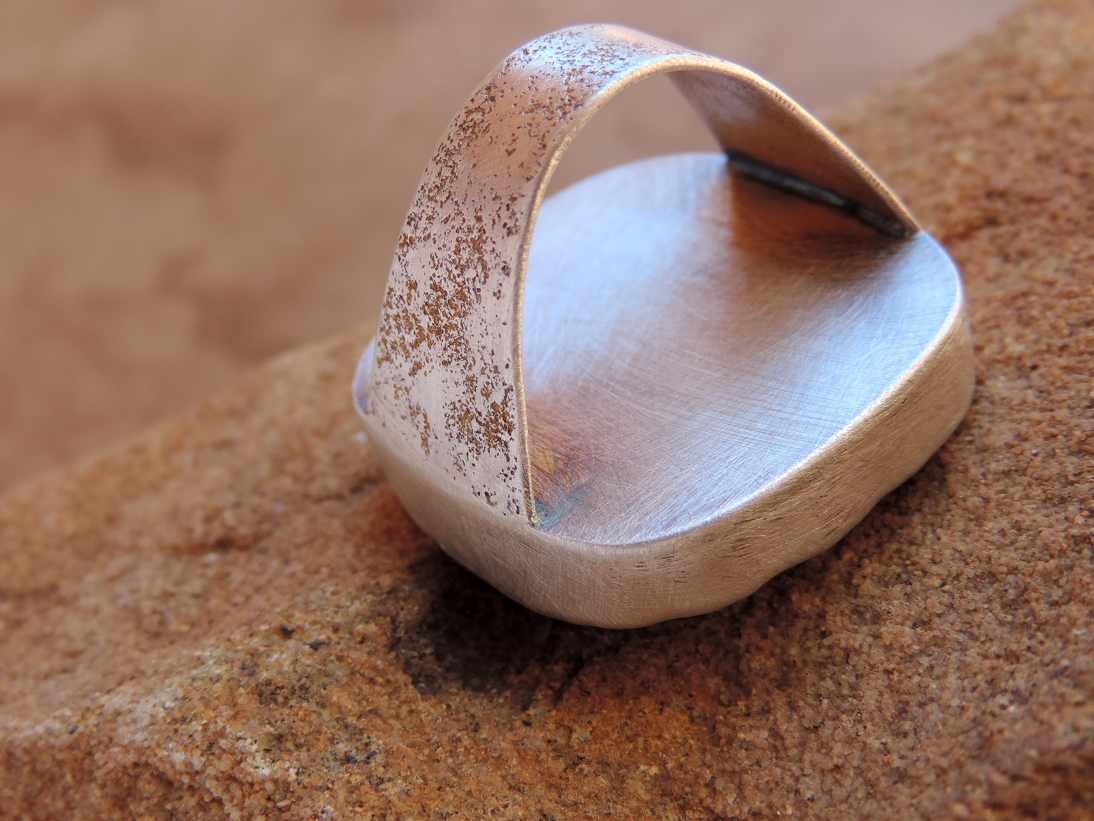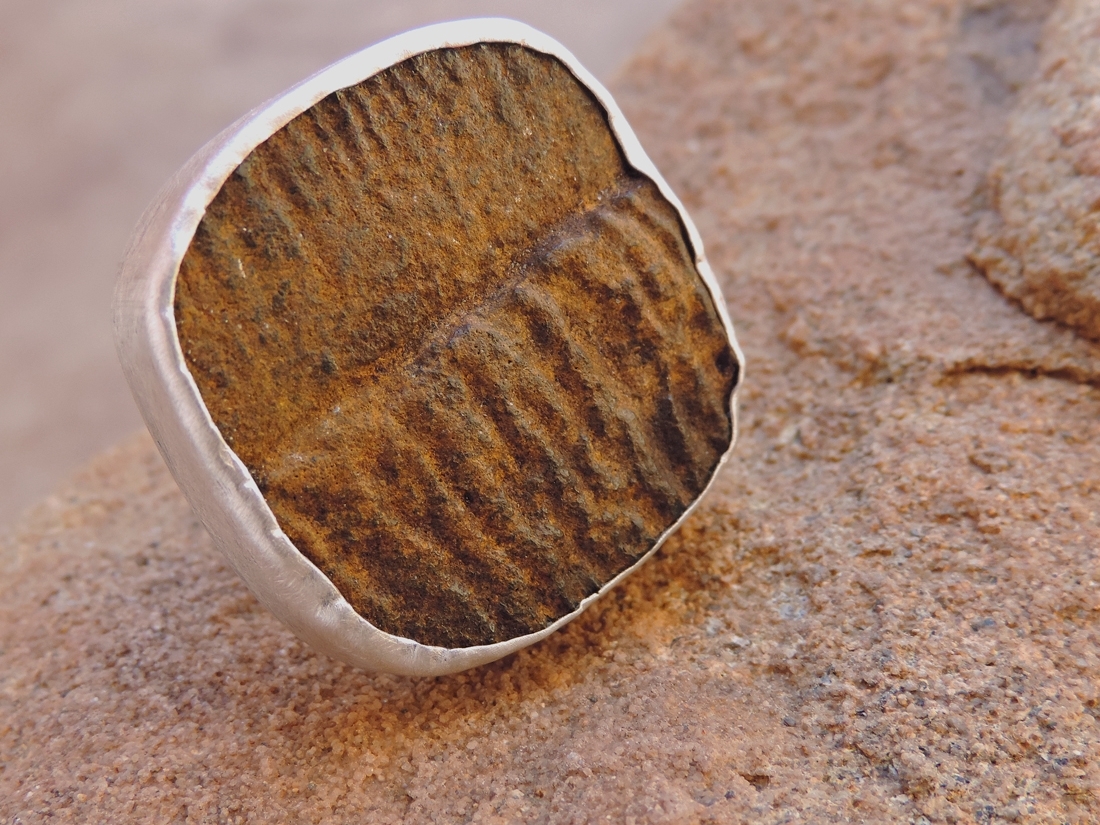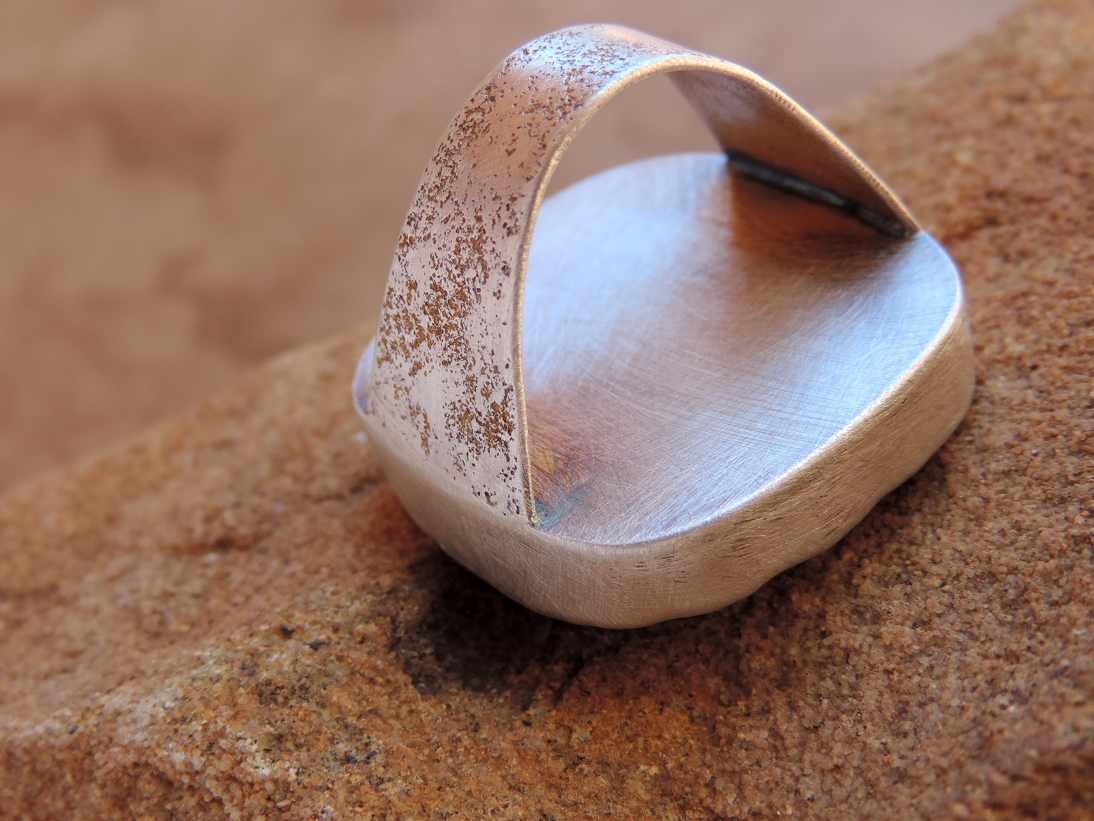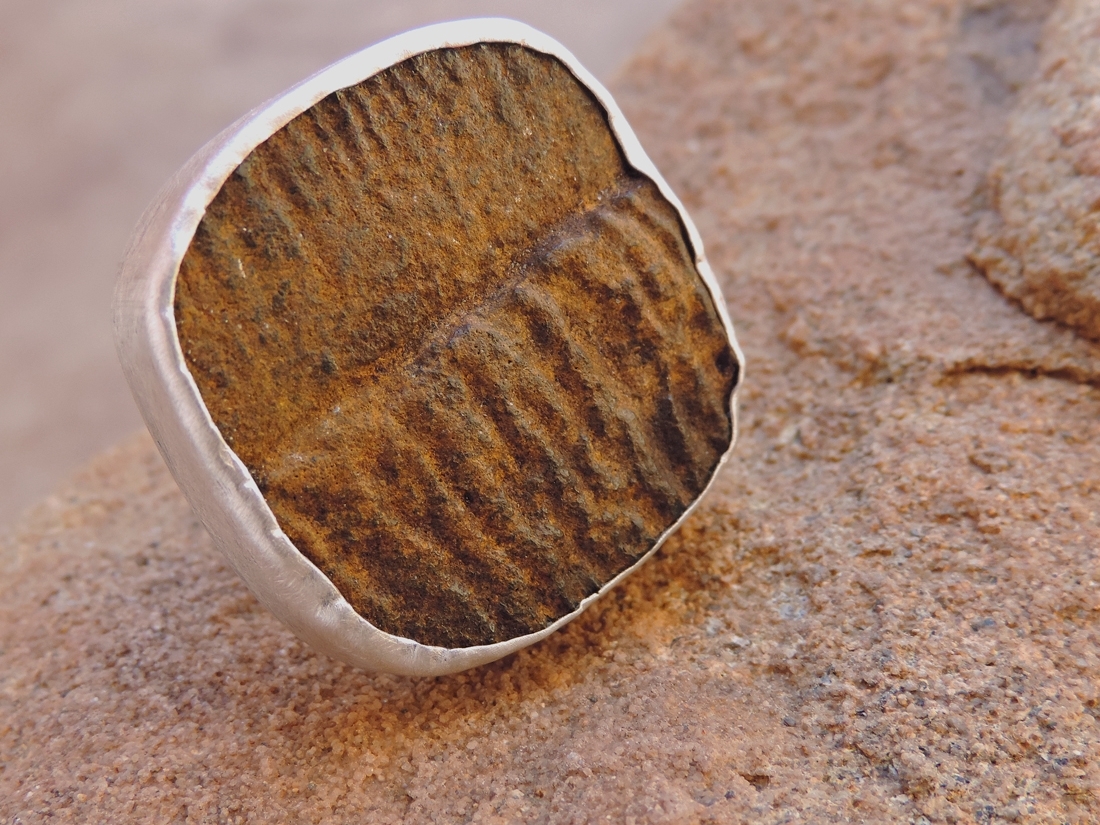 sold out
Fossil Turtle Shell + Sterling Silver Ring
A dramatic yet comfortable and lightweight ring made from fossil turtle shell in a sterling silver setting. Ring size 6-7.
:: Mother Turtle ::

Fossil turtle shell has such beautiful textures, and although it is a relatively fragile material, I have encased it snugly in silver for this unusual ring. The cabochon was made by Gary Wilson of Tucson, Arizona.

The setting is a very simple box bezel with the bezel wrapping in primitive warps and undulations around the fossil shell. The ring shank is made in a broad U shape. The design was inspired by an old Tuareg magic square ring I have that is even larger and broader, but is amazingly comfortable to wear. Because of the openness inside the shank, this ring has a lot of forgiveness in its size and so I'm saying that it runs from a 6 to 7. I hammered the shank on my desert rock anvil to give it a bit of texture, and the entire silver setting was lightly distressed and oxidized, and has a matte finish.

As always, all of my metalwork was done by hand using the simplest possible tools for an organic and primitive look.

A very lightweight and comfortable ring to wear, despite its size!

SIZE: Ring size 6-7. 1 1/8" x 1 1/8" x 1", or 30 mmx 30mm x 26mm.

CARE: Wear this ring with care and don't subject it to rough treatment. Like antler or bone, I don't recommend soaking the fossil turtle shell to prevent deterioration. Wipe it with a soft, damp cloth to clean. Buff with a dry kitchen scrubbing pad to restore the matte finish, or polish with a silver polishing cloth (avoiding the shell) for a brighter shine.

PRESENTATION: Mother Turtle will come to you beautifully giftwrapped. See the shop policies below for details.
++ Shipping is included in the price ++
HAVE A QUESTION? Click on the shop policies link below for more information. Feel free to contact me if you don't see the answer there.