Joshua Tree Bark Bronze Pendant + Beaded Necklace + Desert Style + Reiki Infused + Earth Neutrals + National Parks + Picture Jasper + Dawn Wilson + Desert Talismans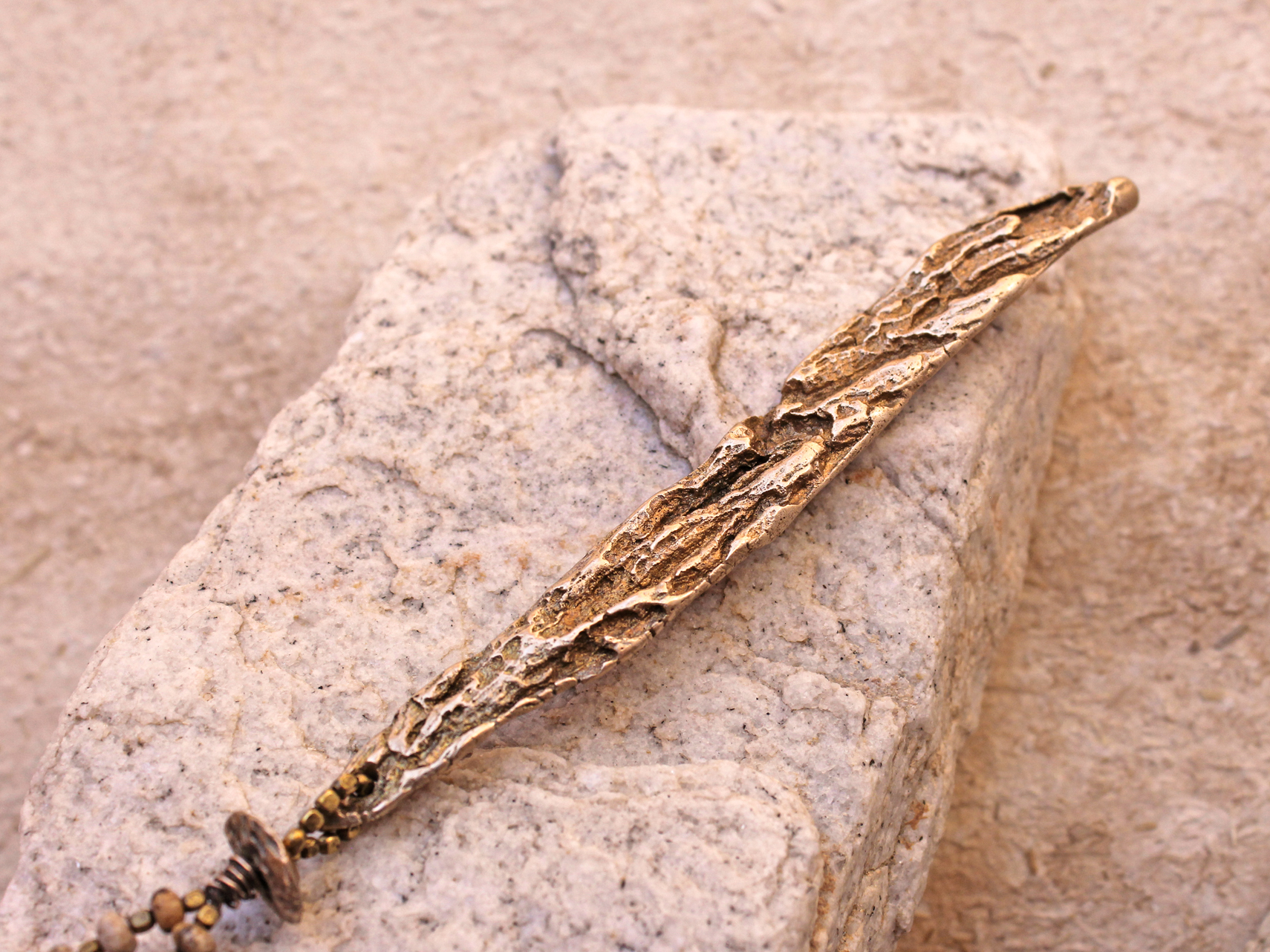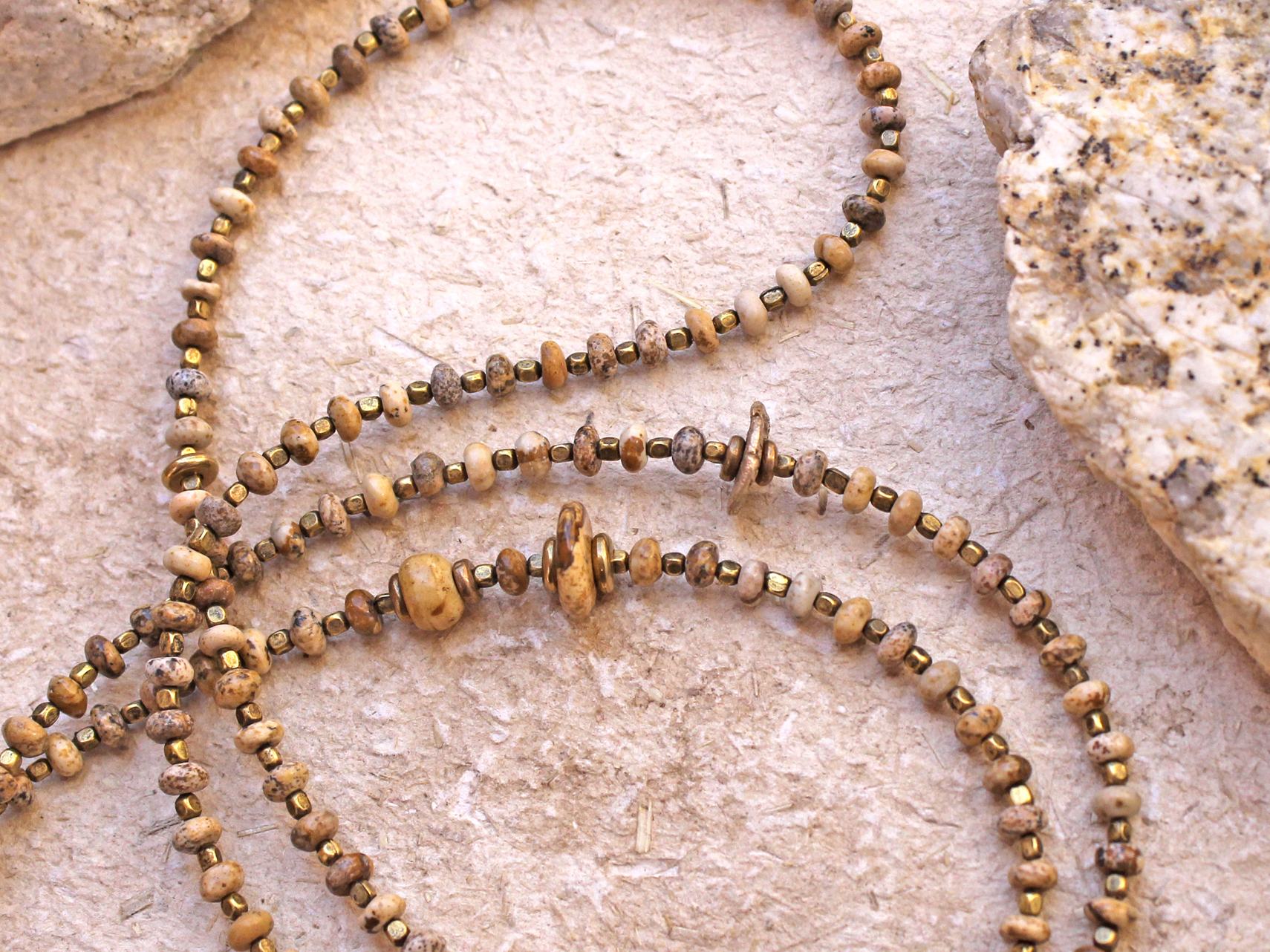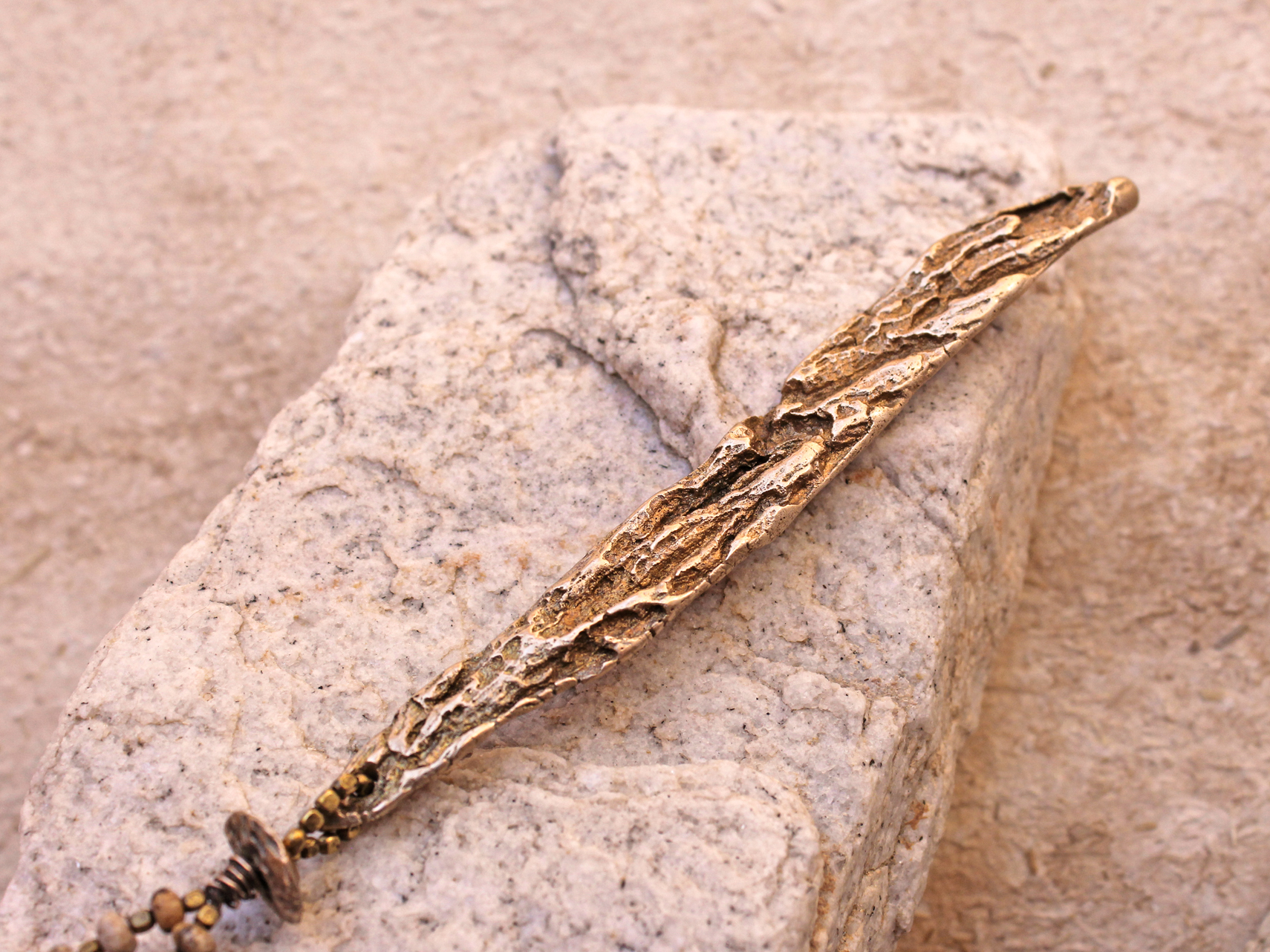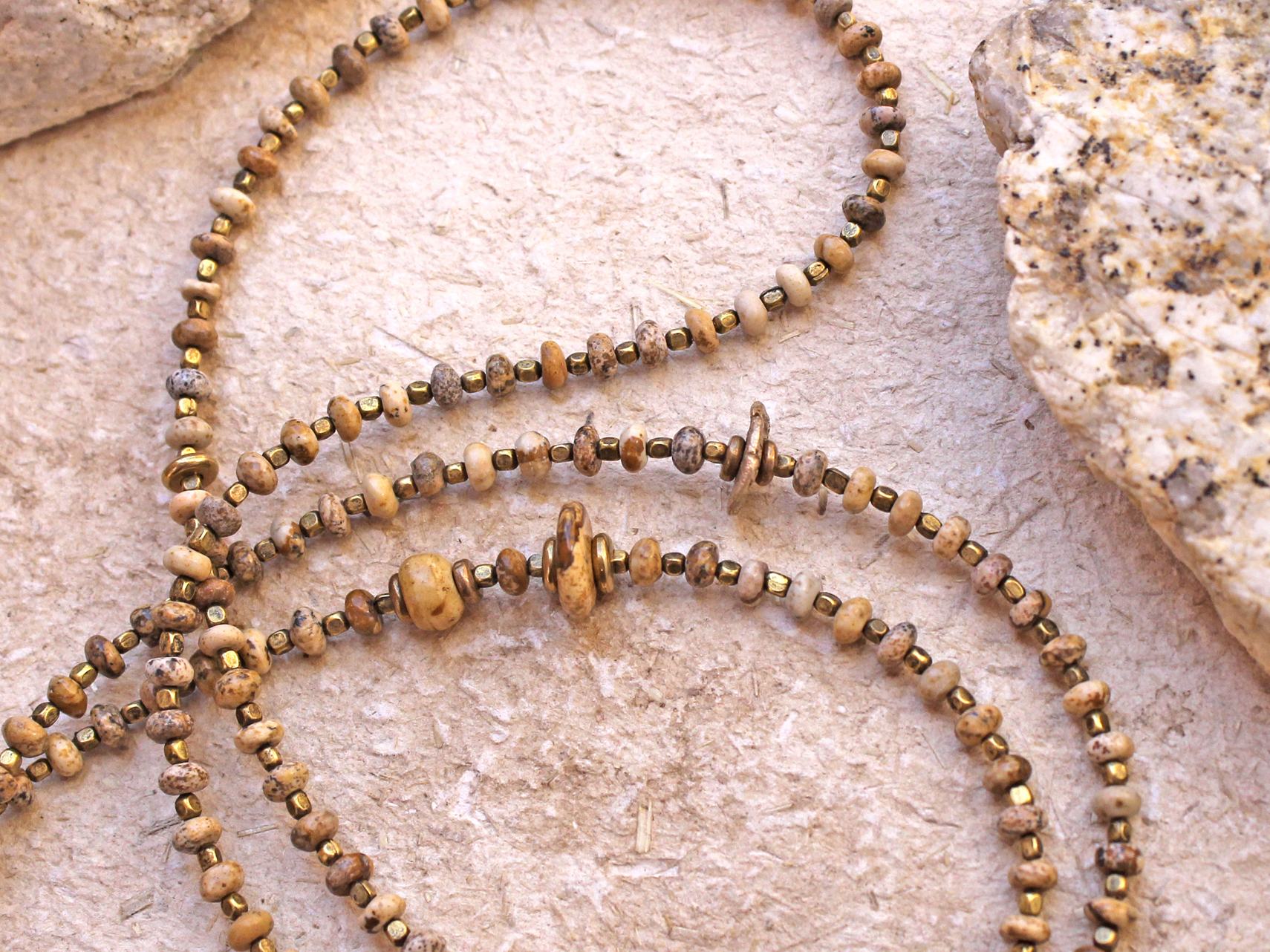 Joshua Tree Bark Bronze Pendant + Beaded Necklace + Desert Style + Reiki Infused + Earth Neutrals + National Parks + Picture Jasper + Dawn Wilson + Desert Talismans
Fantastic, deep impression of the bark of a living Joshua Tree in the Mojave desert
:: At White Tank ::
At over 4" long, this pendant is one of the largest and most dramatic I've made. I created it from bronze metal clay, and it is molded from the bark of a Joshua tree in the White Tank area of Joshua Tree National Park in California. The mold making material I use is a quick-setting silicone compound that takes beautiful impressions of natural surfaces such as stone and plants without harming them, so it is perfect in leave-no-trace environments such as Joshua Tree. White Tank is probably my favorite part of the park (that I've discovered so far…), with elegant and otherworldly formations of white granite, and of course the famous Arch Rock. The bark of the Joshua tree is very rugged; not a tree in the ordinary sense, Joshua trees are the largest member of the yucca family, found nowhere else in the world except the Mojave desert.
The bronze clay pendant was fired in a kiln, cleaned, then carefully refined through a laborious process of hand-sanding (bronze is a very hard metal!), lightly oxidized, and brought up to its final polish. I paired this pendant with warm, earthy picture jasper alternating with brass barrel beads. The accent beads include bone, larger picture jasper, brass discs, and two tiny bronze clay discs. These were molded from the pithy lace core of a Catalina Mountains, AZ prickly pear cactus, and White Sands, NM soaptree yucca bark. I used professional grade 49 strand beading wire to string the necklace.
This is a perfect piece to go with you anywhere, whether you dress it up or down. Wear it hiking and then out to dinner afterward! A perfect memento of Joshua Tree, and a powerful connection to the desert wild.
This piece is Reiki infused as well!
SIZE: The necklace measures 19" from the back of your neck to the end of the bronze pendant when worn. The pendant measures 4 1/4" x 1/2".
CARE: Rinse in cool water to clean. Dry with a soft, damp cloth.
PRESENTATION: This necklace will come to you beautifully giftwrapped in an earth-friendly and recycled gift box. Please see the Shop Policies below for details.
++ Shipping is included in the price ++ Shipping to Canada and Australia is available for an extra charge ++
HAVE A QUESTION? Click on the shop policies link below for more information. Feel free to contact me if you don't see the answer there.