RESERVED + Journey Strata Layered Earrings + Fossil Ivory + Fine Silver Charms + Polymer, Resined Paper and Mica Leaves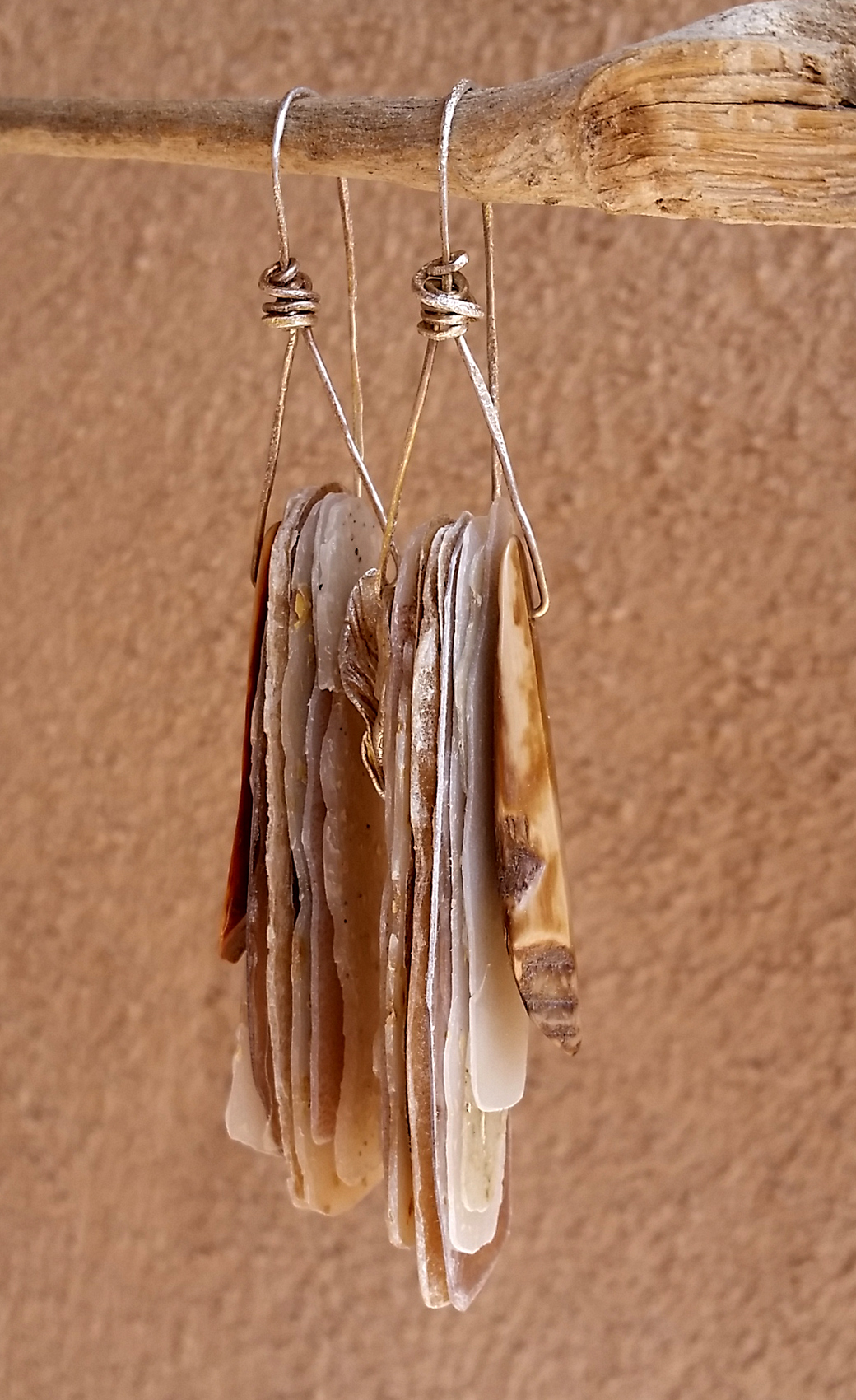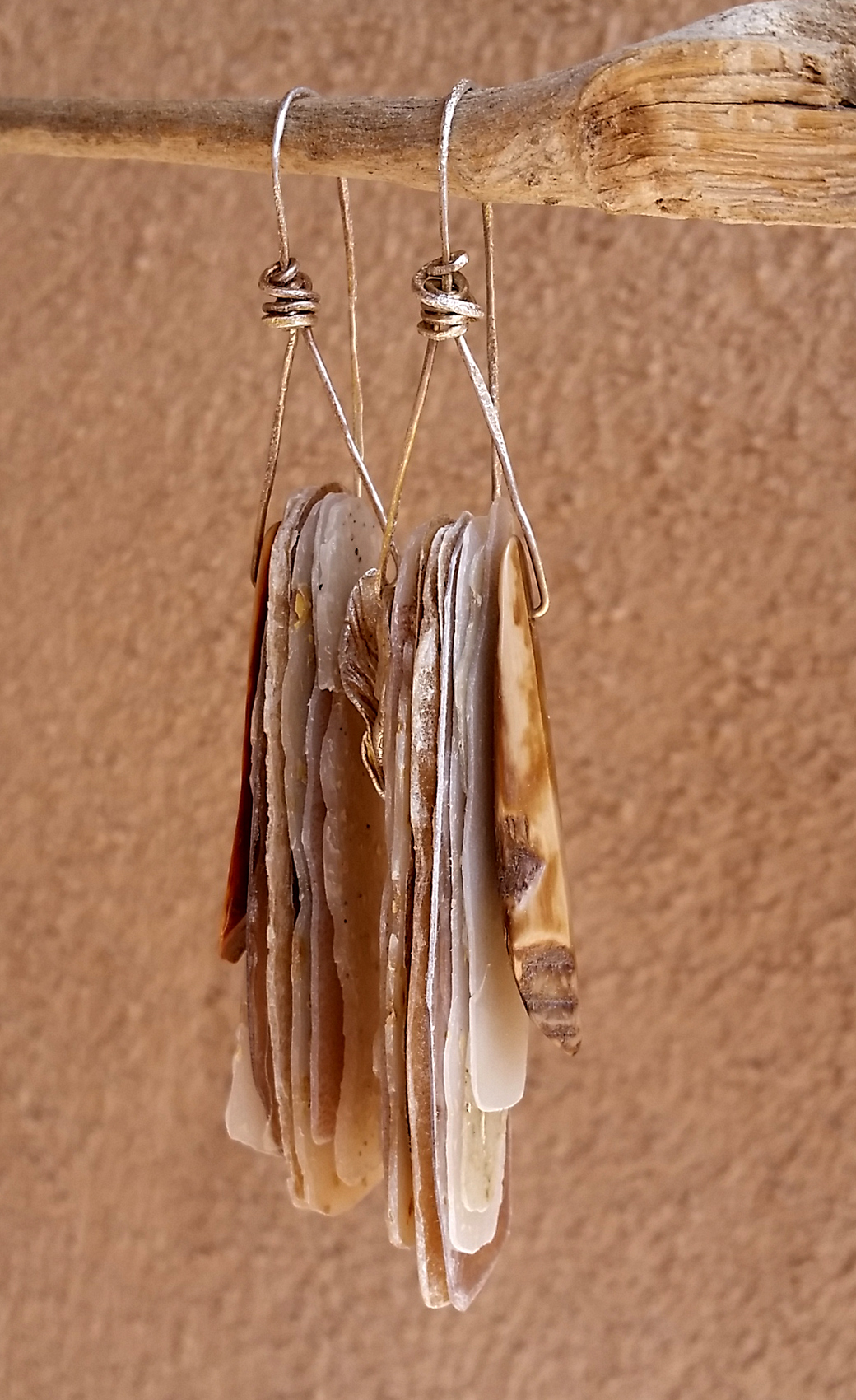 sold out
RESERVED + Journey Strata Layered Earrings + Fossil Ivory + Fine Silver Charms + Polymer, Resined Paper and Mica Leaves
++ These earrings are on reserve for a customer ++ A book of desert sojourns, layered in delicate leaves, held together with silver and fossil ivory.
:: Journey Strata ::
+++ Contains Fossil Walrus Ivory: For US Domestic Sale Only +++
Part of my series of earrings made with layered leaves from desert places, both here and in the Dreamtime. For these I have gathered together many delicate pages made with flexible polymer sheets, resined papers with mysterious fragments of script, and shimmering mica. The leaves swing freely from earthy triangles of sterling silver, hammered on desert sandstone.
The pages of this story begin with sheer polymer rolled with finely reticulated silver leaf. Two more polymer leaves follow, embedded with California sacred white sage, and cleansing juniper needles from my home territory of Placitas. A bright, transparent leaf of mica follows. Beyond that, there are three layers of resined handmade papers, two with enigmatic fragments of script in silver and brown ink, with a heavy, rawhide-like page between them. Three more polymer leaves complete the story, embedded with desert creosote, copper leaf, and sand from a Sonoran Desert wash. Even though these leaves are fragile, they are water-resistant and durable, and if properly cared for, will last indefinitely.
I have bracketed the tale of desert sojourns with two polished fragments of fossil walrus ivory, and two small fine silver charms which were molded from dried saguaro cactus skin. The fossil ivory comes not from the desert, but from distant St. Lawrence Island, Alaska, where it was unearthed from old village middens by the native Yupik, who own their island. These fragments of the past bring in ancestral energy and the echoes of long-ago lives lived in harmony with nature.
Arranged on their wires, these earrings are designed so the many layers are seen edge-on when worn. You have the option of wearing them either with the ivory side facing out, or the silver amulets, depending on your mood. Either way, they are lovely and a striking way to connect to the desert wild.
SIZE: 4" or 101mm long.
CARE: Simply wipe with a soft, damp cloth to clean. A very brief rinse is fine if necessary, but do not oversaturate. Hang to dry.
PRESENTATION: These earrings will come to you beautifully giftwrapped. See my shop policies below for details.
++ Shipping is included in the price. ++
HAVE A QUESTION? Click on the shop policies link below for more information. Feel free to contact me if you don't see the answer there