Morrisonite Jasper Handmade Sterling Silver Ring + Adjustable + Unique Cabochon + Size 9 to 10 + Desert Primitive + Brutalist Style + Textured Silver + Wabi Sabi + Desert + OOAK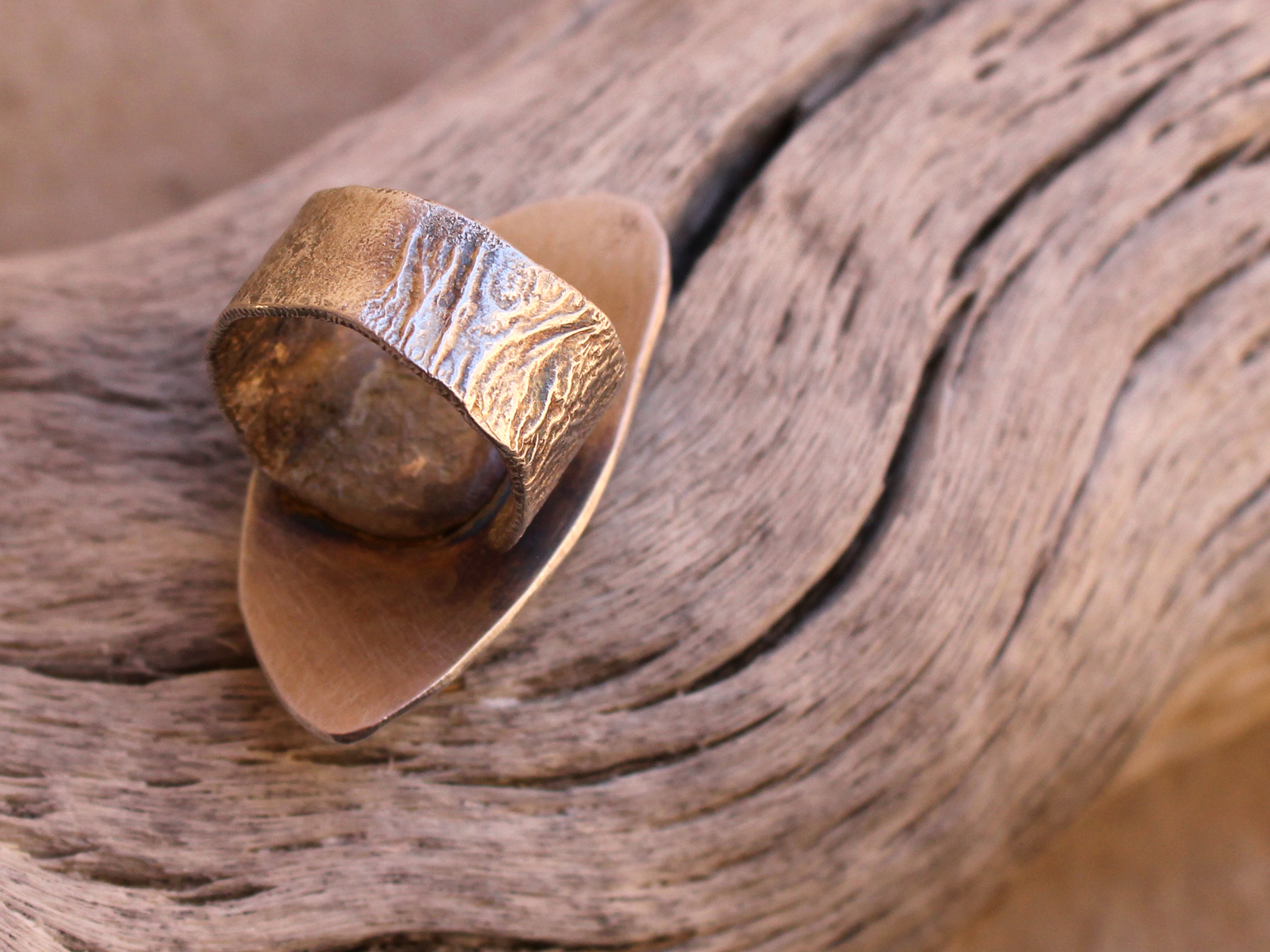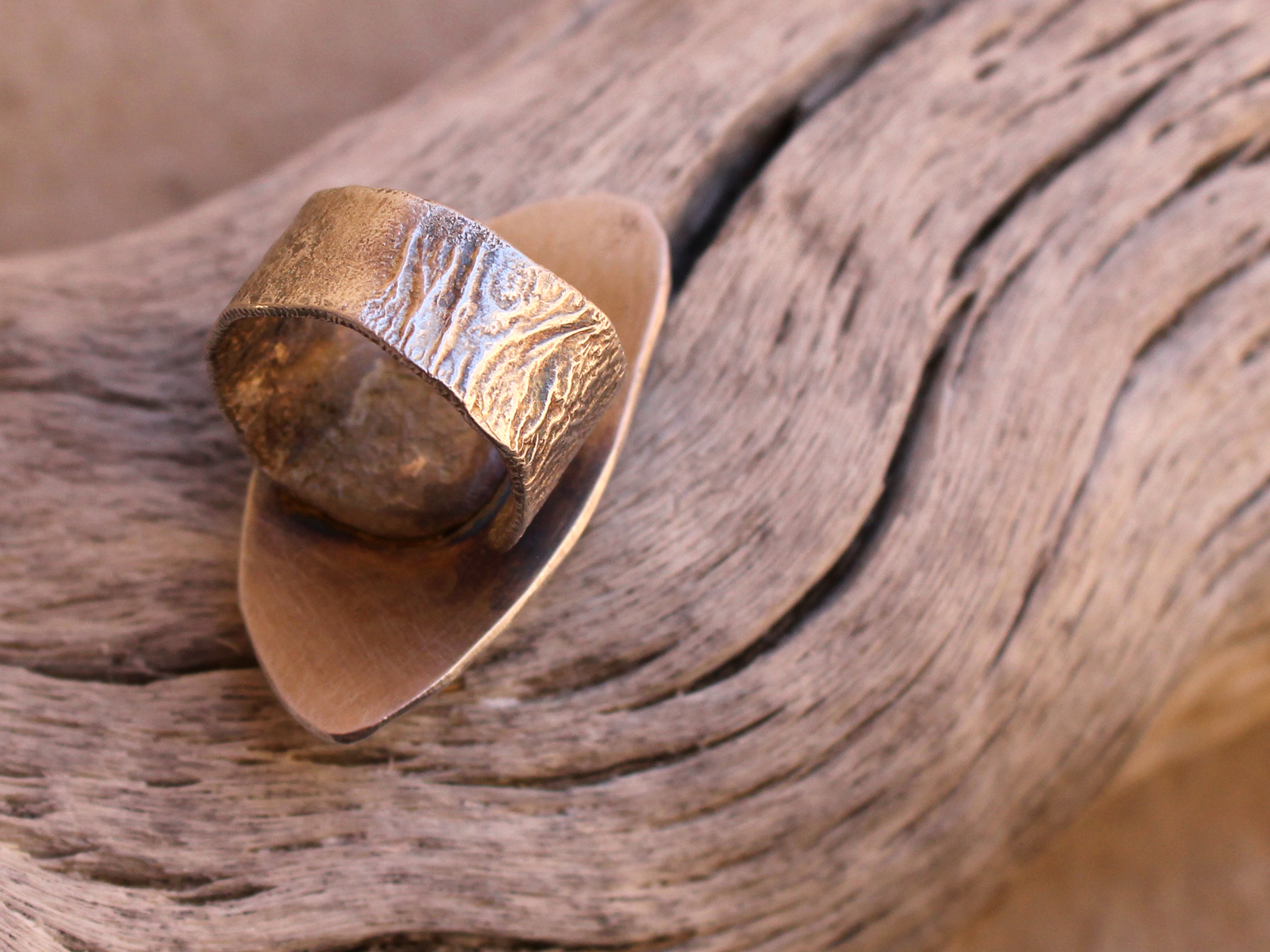 sold out
Morrisonite Jasper Handmade Sterling Silver Ring + Adjustable + Unique Cabochon + Size 9 to 10 + Desert Primitive + Brutalist Style + Textured Silver + Wabi Sabi + Desert + OOAK
A graceful yet earthy ring of beautiful Morrisonite jasper
:: Beloved Earth ::
This ring adjusts from approximately a size 9 to 10 1/2, but it can be cut down if you want it in a smaller size. Ask me if you're interested.
Morrisonite jasper is definitely one of my favorites in the seemingly endless realm of jaspers. Its finely-grained patterns of subtle browns are quieting and somehow nourishing, and this freeform cabochon by Gary Wilson is no exception.
I set it in a simple primitive, or Brutalist, setting of heavy gauge sterling silver with a heat textured band. This is a wider band and is very comfortable, especially combined with the low profile stone. It's definitely a ring that can be worn every day, and stand up to the test of time. The band is large but I can cut the end and size it down a bit if you need me to, but it cannot be made any narrower. My Desert Primitive style is all about pieces that look like they grew naturally from the desert landscape, and I create them using the simplest methods using only hand tools. The process is quiet and meditative, and the resulting talismans show file and hammer marks, scratches from abrasions, and other artifacts of creation. This ring has a warm, iridescent patina and a soft satin finish that will brighten in the high spots as you wear it, while the patina deepens over time. This is the ring's continued evolution with you.
SIZE: See ring sizes above. The stone in its setting measures 1 5/8" x 7/8". The band's maximum width is 1/2".
CARE: Wash in soap and water as needed. To restore the matte finish on the silver, buff with a dry kitchen scrubbing pad. For a brighter shine, use a jeweler's polishing cloth.
PRESENTATION: This ring will arrive beautifully giftwrapped. See the shop policies below for details.
++ Shipping is included in the price. ++
HAVE A QUESTION? Click on the shop policies link below for more information. Feel free to contact me if you don't see the answer there.
contact Dawn :: shop policies :: copyright 2017 Dawn Wilson-Enoch