Rustic Handmade Silver Links Necklace + Desert Talisman Necklace + Earthy Neutrals + Mixed Metals + Fossils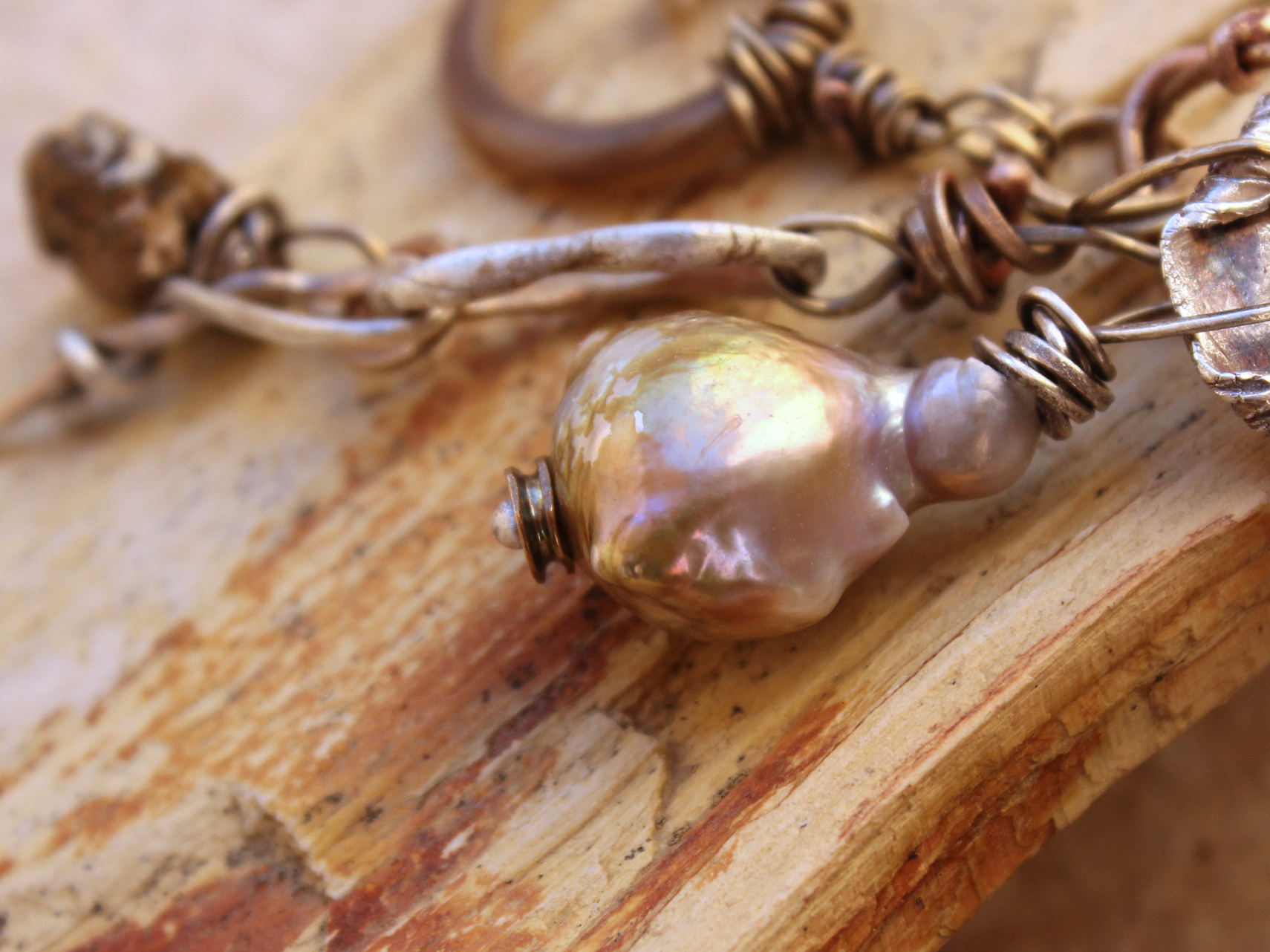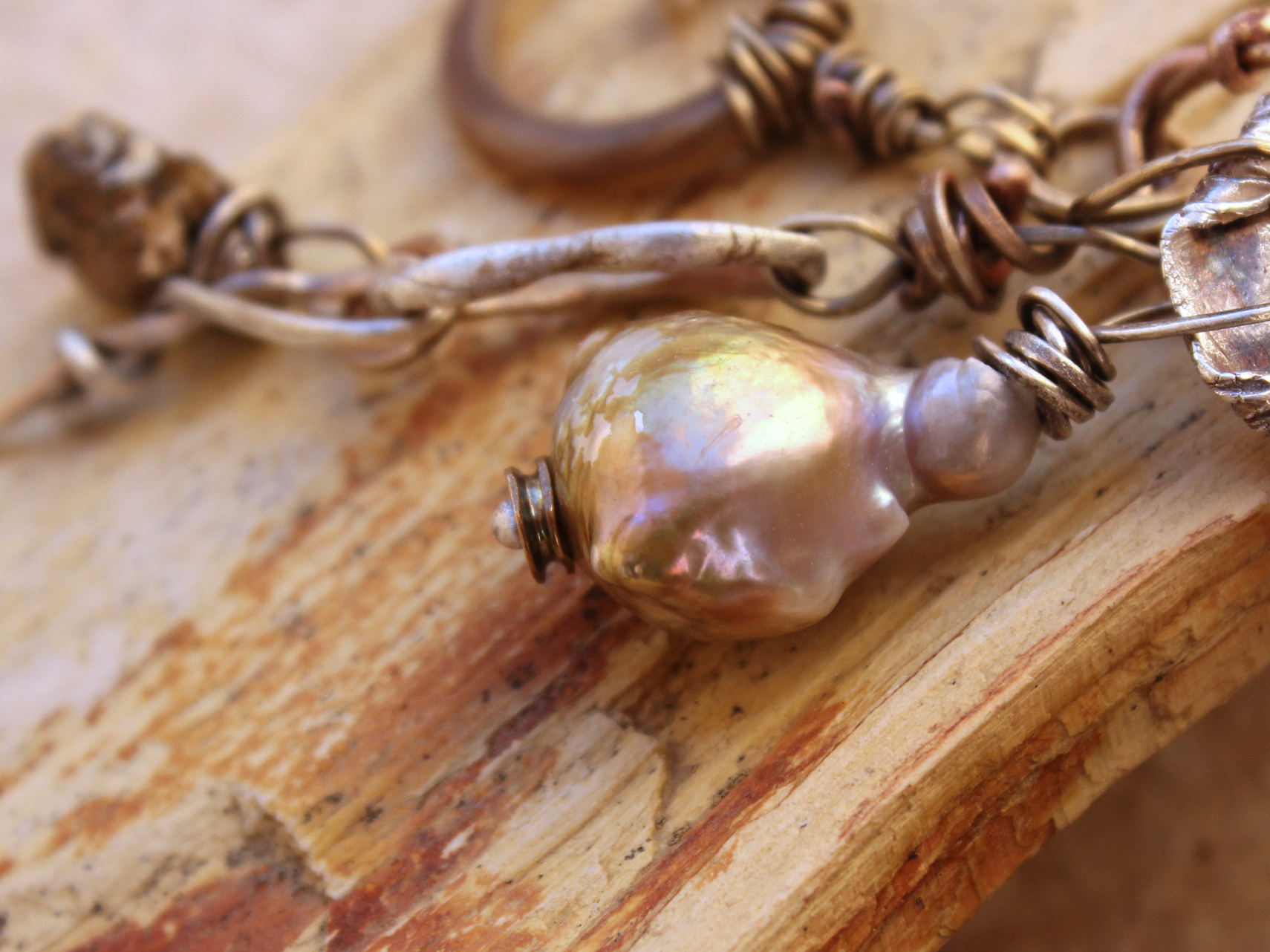 sold out
Rustic Handmade Silver Links Necklace + Desert Talisman Necklace + Earthy Neutrals + Mixed Metals + Fossils
A primitive assemblage of earthen elements…a desert shaman's medicine necklace
:: Journey to Drylands ::
I was thinking of going out to the Hopi mesas and the vast empty places of the Painted Desert when I created this piece, a raw landscape of stone and light, eroded landforms, and an uncompromising beauty. The colors are predominantly silver and buff, like the sand and sky. Fossils and primitive forms lend a feeling of timelessness to the piece.
I had no plan in mind when I created this piece, just a pile of components spread out on the work table. It began with a fine silver PMC crushed ring that was molded from the lace-like skeleton of a prickly pear cactus pad. This became the holder of four talismans, a brachiopod fossil, a rare large saltwater baroque pearl, a carved horn spiral, and a rough fragment of brown tourmaline crystal, or dravite. These all swing from primitive wrapped attachments of hammered sterling silver, bronze and brass.
The chain above it grew from there, crafted from links of fused fine silver which were hammered on desert rock, and wrapped links of sterling, bronze and brass. A connector of bronze metal clay was impressed with a fossil stingray tooth; beads of baroque pearl, copper, bronze, brass and picture jasper adorn the links. As it wraps around the back of your neck the chain becomes a beaded strand of picture jasper and smoky quartz with nuggets of fossil palm and petrified wood from the Chinle Formation of Arizona's Painted Desert.
An unusual piece to be sure…a talisman of earth connection. It resembles a piece from an ancient shaman's regalia, a shaman who wanders the desert…
SIZE: 21 1/2" from the back of your neck to the end of the pendants when worn. The pendant assemblage including the cactus lace ring is 5 1/8" long.
CARE: Rinse briefly in cool water to clean, but do not use soap. Do not soak the horn for long as it may split. Gently blot dry.
PRESENTATION: This necklace will come to you beautifully giftwrapped in an earth-friendly and recycled gift box. Please see the Shop Policies below for details.
++ Shipping is included in the price ++ Shipping to Canada and Australia is available for an extra charge ++
HAVE A QUESTION? Click on the shop policies link below for more information. Feel free to contact me if you don't see the answer there.