Earth Mala + Desert Boho Mediation Beads + Ancient Agate + Rustic + Primitive + Mindfulness + One of a Kind + Dawn Wilson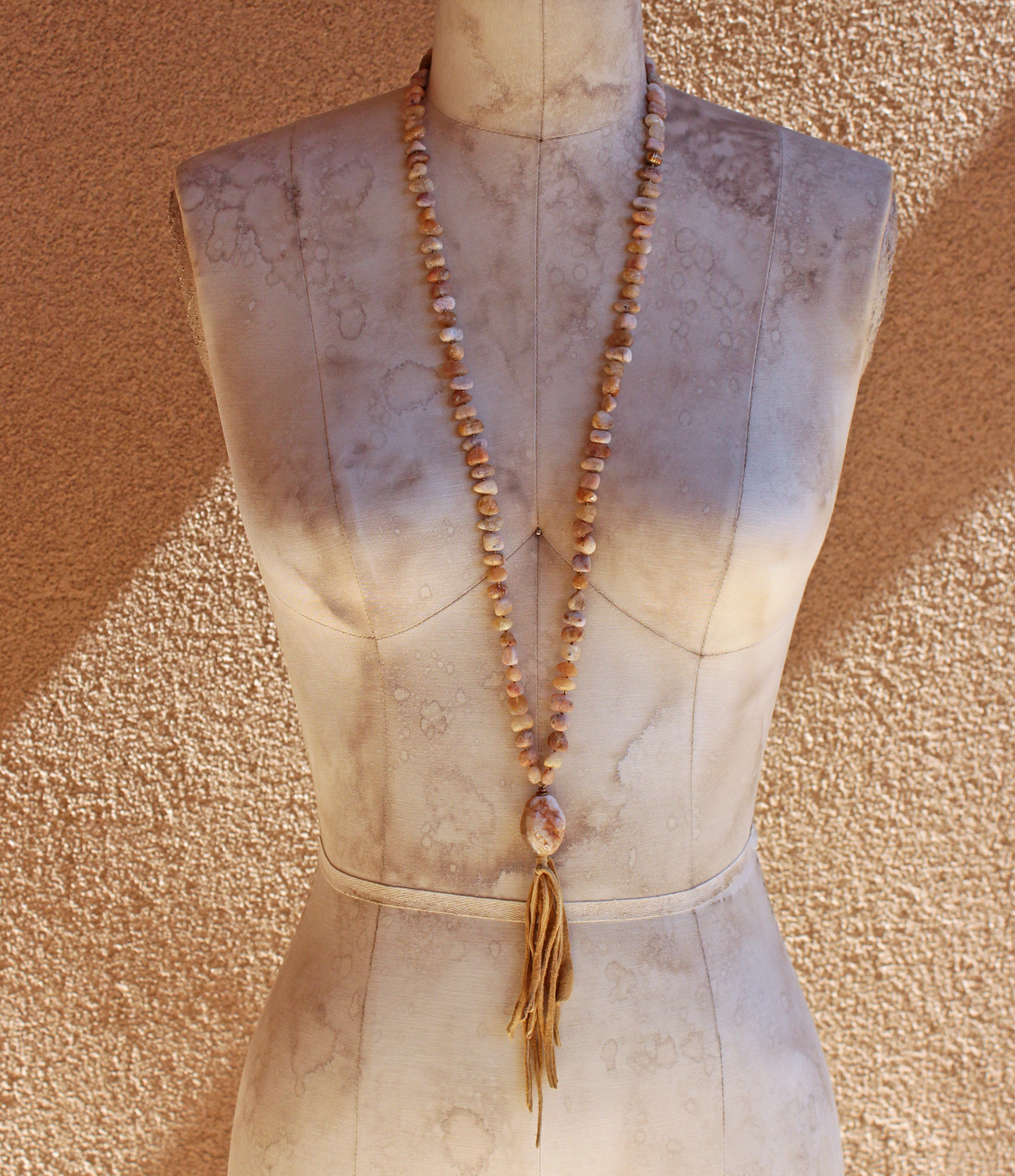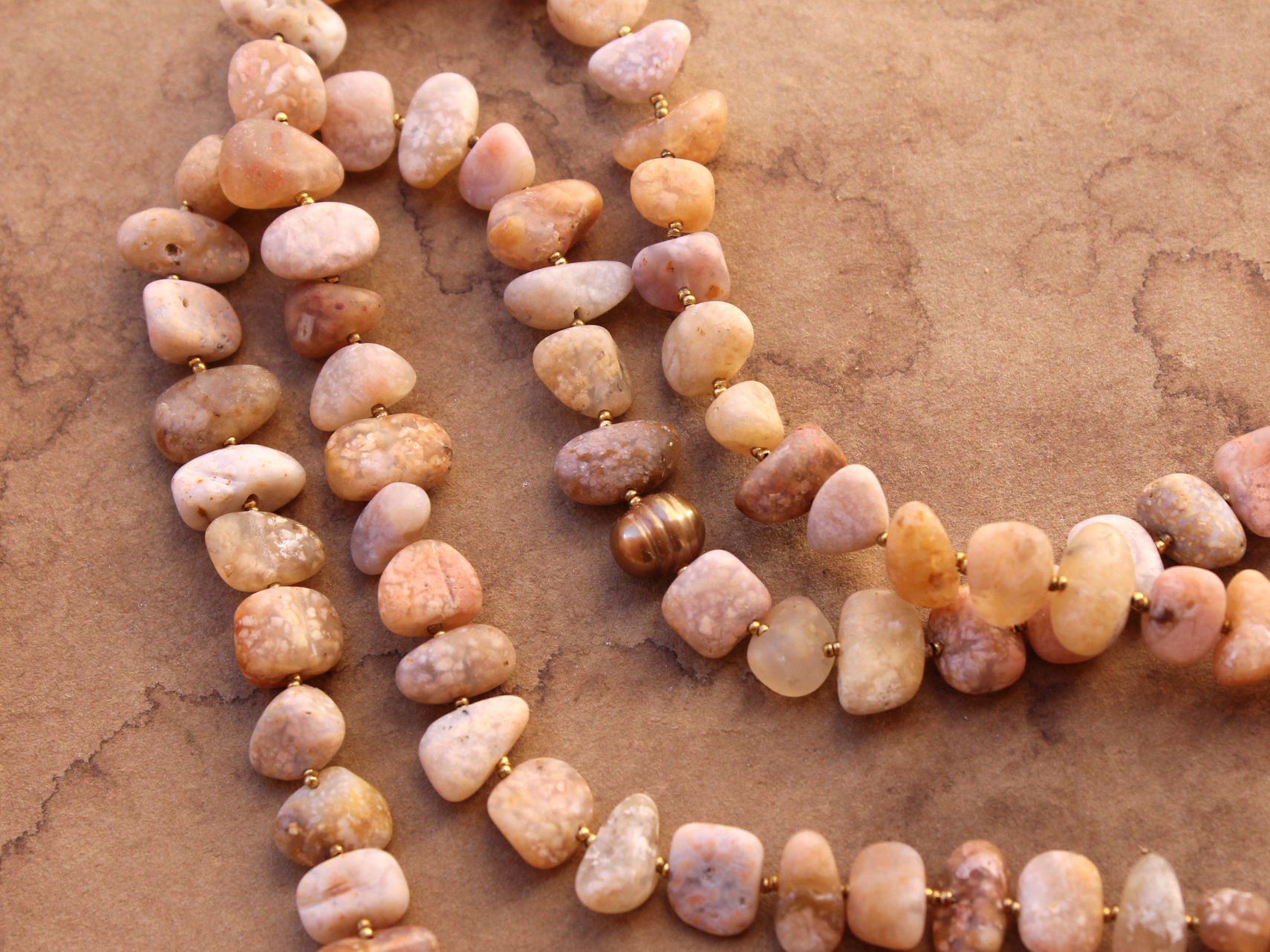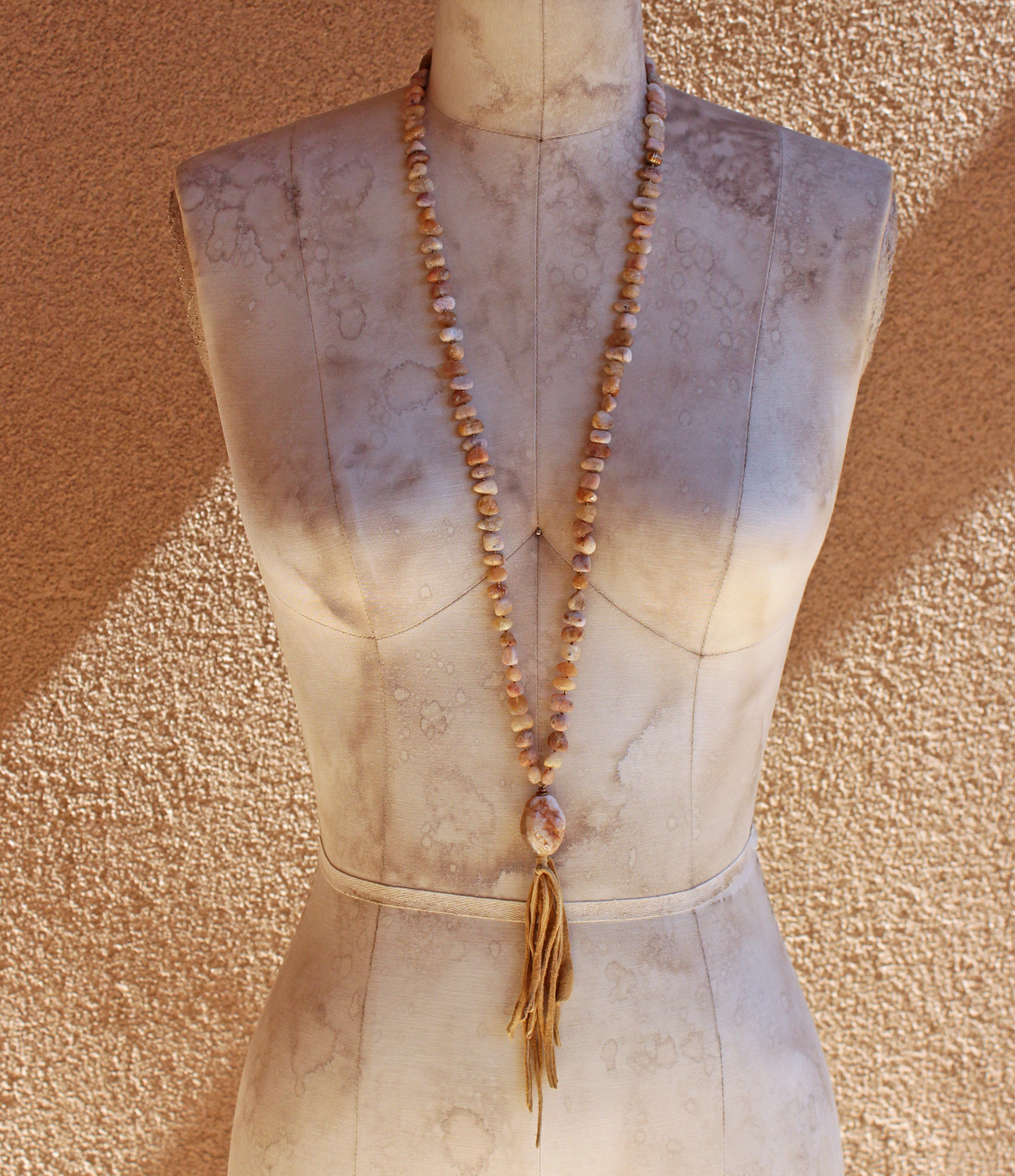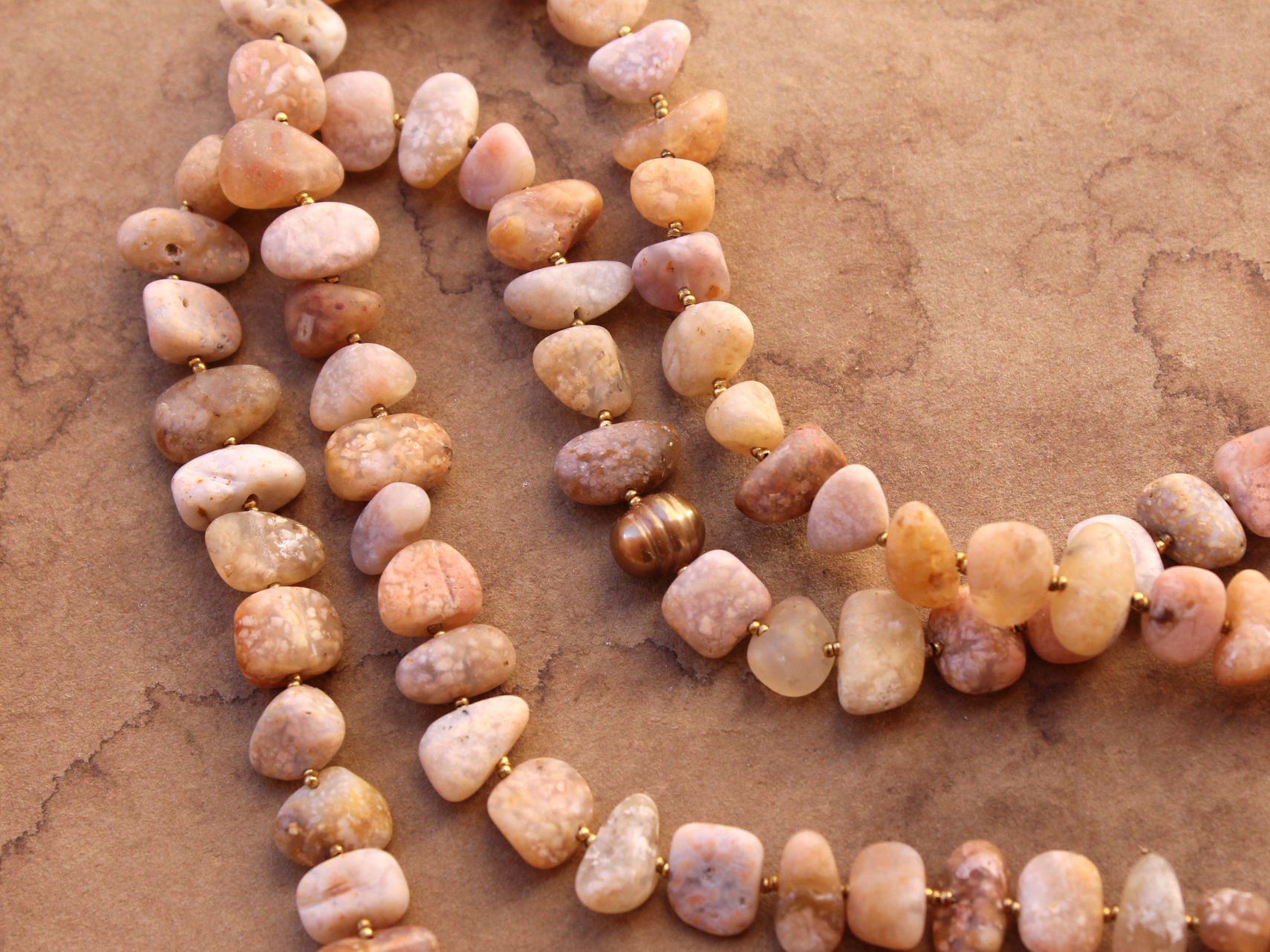 sold out
Earth Mala + Desert Boho Mediation Beads + Ancient Agate + Rustic + Primitive + Mindfulness + One of a Kind + Dawn Wilson
A soft, feminine yet earthy mala…unconventional, and absolutely delightful
:: Earth Mala ::

This is an Earth Mala, a name I have given my meditation beads that resemble a traditional mala, but which are just a little different. Earth malas are all about connecting to the land and the present moment rather than a formal spiritual practice. They are about feeling your relationship with the earth and not using a set number of beads, so they have what I felt was "enough" beads rather than the usual 108 (this strand has more). While the emphasis is all about connecting with the grace of the natural world, you can use these beads in any way your please and even create your own practice with them…or you could simply wear them as a necklace.
This mala is anchored with an extraordinary bead, an ancient agate that was mined in Africa, sent to India where it was made into a bead, then traded back to Africa. It it no younger than the 1500s and may be a good deal older…I would say older since this is such an eroded-looking bead, the hole looks very old, and it has a terra-cotta hued patina in the crevices from burial in red earth. A primitive tassel made from distressed buff deer hide hangs from its lower end.
The beads on the strand above it are some wonderful pink agate pebbles that I've had for some time…one of those things I've loved, but which have never really been right for anything. Clearly they were waiting for this, because it looks like they and the larger agate were made for each other—same hues, translucency, everything. Each one is unique and they are so satiny and soft in the hand. In between each nugget are two or three tiny antique French metal beads from an old woven purse. These function as knots would, giving each agate bead breathing room and plenty of space to move, so the way the strand feels in your hand and its drape when worn is very appealing. And, just because, there is a single baroque pearl set among them.

Since these are Prayer Beads I will include an info sheet with them to help you get started.
SIZE: 23 3/4" from the back of your neck to the end of the tassel, when worn. The ancient agate bead is 1 1/8" x 7/8" x 3/4".
CARE: Rinse lightly in cool water to clean and blot dry with a soft cloth.
PRESENTATION: This mala will come to you beautifully giftwrapped in an organic cotton pouch in a hand stamped, recycled gift box. Please see the Shop Policies below for details.
++ Shipping is included in the price ++ Shipping to Canada and Australia is available for an extra charge ++
HAVE A QUESTION? Click on the shop policies link below for more information. Feel free to contact me if you don't see the answer there.